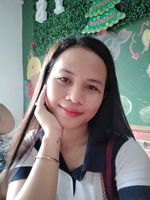 It was just yesterday that I finished watching the series "Squid Game". Though I spent much of my time watching it, I've never regretted a single minute. The movie is very much commendable from it's actors and actresses, the cinematography down to the life lessons we can get from it. So, give it a try!
By the way, about the gunshots that we heard last Friday, they weren't really gunshots. Thank God! The people living there in the area where the loud noises came said that the sounds like gunshots were caused by the bamboo burning. You can check my article about it here.
So how about the squids?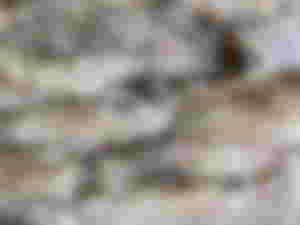 Filipinos love squids especially when it's adobo. When I was still at home, my grandma used to cook squid adobo mostly during mornings. Our house was just few steps away from the shore so we can hear the sound of the fishermen's boats. We rushed to the shore to help them get the fish, squid or anything they caught using their fish nets. In return, the fisherman would give us some of what they caught for free. Ugh, how I missed those days. But what I am missing more is the squid adobo.
My boyfriend's place is far from the shore so I seldom see the beautiful, azure ocean. Squids are seldom sold in here too! There are fish vendors but they seldom brought squid with them unlike in our place. I don't know what got into my system but I really crave for squid adobo a week from now.
I texted everyone I knew if there are squids sold in their place but there's none. I even posted on Facebook, searching for squids. Crazy! Lol.
Look how tempting it is! Do you also have this kind of recipe in your country? What's the famous squid dish you got there?
I was just here waiting for the squids to come and I think I waited for more than a week already. I just kept on posting pics of adobo on my Facebook stories to let my friends know that they are obliged to message me whenever there are squids being sold in their town. Kidding! But I really told them to let me know.
Squids are here, finally!
This morning, I was just there in the balcony eating my favorite cinnamon bread while having a group conversation with my friends. I was about to eat another bread when I heard a fish vendor coming. I asked him what he's selling and fortunately he said,
"Nukos mam!"
Nukos means squid.
I immediately grabbed money and bought one kilo. One kilo costs $3.00. I was too happy that I forgot to take pictures of the squids before they are cooked. As of now, my boyfriend is cooking them and I can't wait to have our lunch and finally eat squid adobo. He's still cooking so I can't post a photo in here since he doesn't want to get disturbed while cooking. (Will post pictures tomorrow)
So I am just here in the balcony again waiting. By the way, our neighbor who just gave birth to a baby boy last Friday was here already. I am excited to visit her and see her baby too!
What do you do?
---
Thank you so much guys for reading! You've been so kind to me since day one.
Shout out to miss @LykeLyca , @Murakamii.7 and my friend @JustMyRambles01 Thank you, guys. ❤️ God bless you more.
Thank you so much again for your time! To my generous sponsors, upvoters and to those who comment, I am sending you my warmest gratitude! Let's talk and get to know each other well.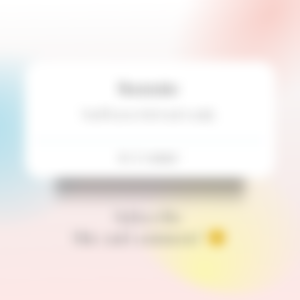 Lead image is from Unsplash.com
Ciao! ❤️