Sick and worried this new year: Why this has to happen?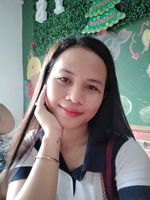 As we welcome 2022, we are surely looking forward for good health and prosperity. These are the two things that we wish for ourselves and we wish for others. We even had that belief that we should be good and be industrious as we welcome the new year so that we will be the same for the whole year. We even had that prosperity bowl which may consist of 12 eggs, rice, 12 gold coins (can be chocolate coins) and of course a round fruit. When we have this, luck can be expected in our homes throughout the year. We also prepare 12 round fruits in a basket. Some also turned on their appliances and other stuffs when the clock strikes at 12 AM so that they will be functional for the rest of the year.
I remember my grandma used to throw coins around the corners of her home and she also used to make noises using the cooking pot and it's lid by tapping the lid to the pot. Others also light fireworks and firecrackers just to make some noise and something beautiful to watch with. Oh, how I missed those days before pandemic came. The way we celebrate new year is so different compared to before. Fireworks display and food on the table are there but it ain't so grand as what we used to be especially here in our place which is greatly damage by typhoon Odette. But despite of the damage is has brought, we are still grateful and still be able to smile and celebrate life for we survive the wrath of Odette. Indeed, God is really much powerful than the said disaster.
So why is my title so negative? It's because we are all sick here in my boyfriend's place. Oh, except Clea. The rain's downpour has been with us for over a week now making some of the places had a landslide. My goodness! When can this misfortune stop? First, a typhoon and now after it is a continuous rain.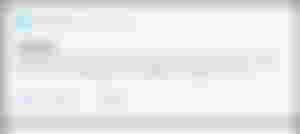 For sure, those who are homeless are having trouble where can they stay. And some also are at home but then their roof aren't completely fixed yet and so they are still soaking wet.
Going back, yes we are all sick here. I have a fever and my body temperature is at 37.9 °c. My boyfriend also has cough and cold while the rest have fever as well. I am not pretty sure where we got this but I think it's from the continuous rain and the coldness it has brought. I can stand having a fever. What scares me is that my baby, Clea might catch the flu. She's too young to be sick and for sure, I'll be paranoid again if that happens. I breastfeed her and I am thinking if she might get sick from my milk. Good thing is that she won't. I asked my boyfriend to research if a sick breastfeeding mom can make the baby sick too. Fortunately, I won't. When the mother is sick, she can produce antigen that is present in the breastmilk and this protects the baby.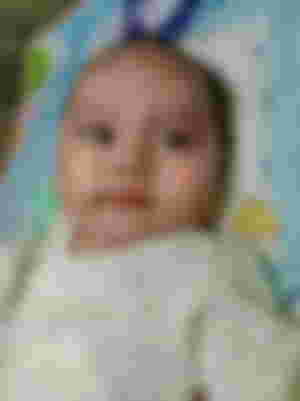 One thing that I worry too is my constipation. I have been experiencing this after giving birth. Well, I didn't mind at first because I thought this is just part of my postpartum. But this time, I found it alarming because it will be almost three months now. I felt pain when I let everything out and sometimes, there's a blood on it. I mean maybe it's because I can hardly dump my waste making it to bleed. Did it also happened to you? Please let me know so I will be able to cure myself. This has been giving me an anxiety that I thought that this might kill me. Sorry for highlighting this one. I just want to make this eye-catching because I badly needed help.
With all these having said, I can say that our first and second day for this new year is not so good. This is my very first new year that I got sick. How I wish di mi malihian nga masakit karong tuiga (How I wish we won't get sick often this year).
Sorry if most of my articles does not get into you I mean does not have a good impact. Right now, I am still not okay because our home isn't fixed yet and I badly want to go home there. The signal here is also hard to catch that I seldom visit the site. If I do, I cannot read others' articles because it took me a lot of time to publish mine. I just wish everything will go back to normal like the electricity and signal will be back so I can be back on track with earning BCH for we are saving for our little Clea's Christening.
---
Happy New Year, everyone! There's nothing I wish for all of you rather than being in good health.
---
Thank you fam for supporting me. I may not be able to respond immediately but I promise I'll make it up when I have the time. Thanks to my sponsors and to those people who upvote my posts. You guys are big help.
Ciao! ❤️