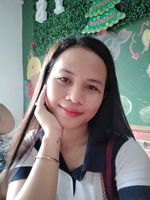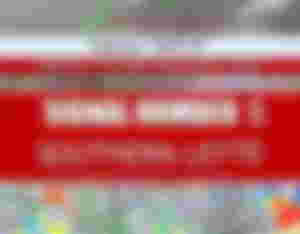 I can still remember the day when the whole province of Southern Leyte was surrounded by the strong winds and disturbed by the surge. I maybe didn't saw everything that happened but I can feel that everyone during the disaster is worrying about each one's own life and family.
The last post I saw on Facebook before the internet and electricity went down was the photo above. I was so afraid but not for my own life. I was afraid for my baby. I wouldn't mind if I died during that time as long as my baby is safe. She's my everything and she's all I can always think of. Having known that our province was under signal number 5, my heart went out in panic. It wasn't my plan to evacuate or to transfer to safer place because I believe that our home is already a safe place. Although our home was built only with woods and bamboo, it already survived several typhoons and so I believe it would again survive that time but I was so wrong. Thank God for He gave signs that we should go to a safer place for we are just few steps away from the shore.
When the news about the typhoon Odette was out, I was not afraid of it because I believe it will just pass by safe and sound just like other typhoons that visited our town. I was so confident that it will lose its strength as it approaches the region. I remember when I was still in elementary and high school when typhoons are in and classes are suspended but surprisingly, the weather went fine. In fact, it became a sunny day. This happened many times so I believe it will happen again.
Before the typhoon made its landfall in our place, my family and I really didn't think of evacuating because the weather during the morning was sunny. Little by little as noon approaches, the rain started to fall and winds are felt but not that strong. We even managed to eat our lunch. It was 1 o'clock in the afternoon when one barangay safety officer told my mom to evacuate because we have Clea with us. After hearing that, my anxiety kicked in. I immediately told my boyfriend that we should go to their place since their house is made of concrete materials. Actually he already convinced me to move there beforehand but I refused many times for I believe the typhoon will not intensify.
It was 1 o'clock in the afternoon when my boyfriend's parents fetched us there in our home. On our way towards their place, strong winds are felt already and trees were already down across some roads. Minutes after we arrive, the typhoon made its show. Odette gave us winds we never thought it existed. It feels like the wind can speak loud noises. The rain also went along with the wind making it worse. From 2 PM until 9 PM, we were just there in the abode of my boyfriend's family. His aunties and cousins are there too. I don't know but during that long hours when Odette hit the land, I felt like I was in a ship sailing with the strong wind. Loud noises from around can be heard. Though we cannot see everything outside because it was too dark, we can feel that there's already a great damage. During those long hours, I was only hugging my baby and my boyfriend. Fear had taken me over because the ceiling seemed to go away with the wind as it strikes. Rain also made its way inside the house since some part of the roof was gone. The howling of the wind was so scary that I almost cried and thought that maybe it was the end of our lives there. I was just so thankful that my boyfriend comforted me and he did not showed any sign of fear. I don't know anymore how to explain everything. I can't compose my thoughts correctly as I still overwhelmed with the situation. But one thing is for sure. It was the strongest typhoon I ever experienced and I don't want to experience it again.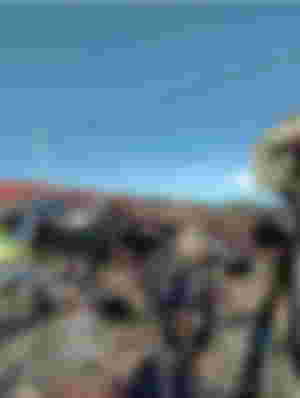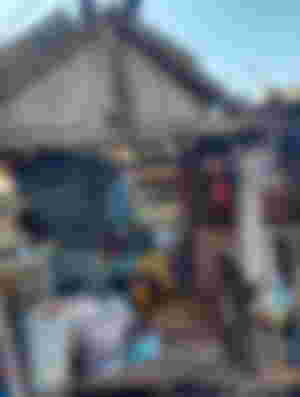 Our home wrecked by Odette. I don't know how we can start again especially that my grandma and grandpa's farm was also ruined and they don't have any other source of income.
I don't have anything to give too and it makes me useless and sad. This is the saddest part when you don't have savings for times like this.
There are a lot of things to say but I want to end my heartache here.
I used to see green before but now, all I see is darkness - so scary.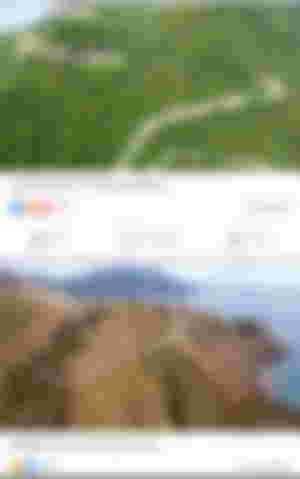 Our province needs legit help. 🙏