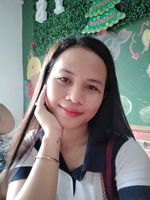 Today is just an ordinary day for me. I woke up at 6 AM and decided to have a walk again but the raindrops did not allow me. I was away quite a few steps when the raindrops fell. I don't want to catch flu or fever so I went back and prepared breakfast instead. I just cooked noodles and fried dried fish or what we called 'buwad'. I prepared my favorite chocolate-milk drink too!
The weather was just fine. Not too hot, not too gloomy. I didn't feel as restless as yesterday. The temperature today was so okay for me. Oh well, maybe because I took a bath today. I took a bath mostly after two days. Yeah, you read it right. When you're not currently working, taking a bath everyday isn't a problem since you can choose to delay it. Only if you want too. But here in my boyfriend's place, they don't have the abundant supply of water in their pipes so they need to fetch water from the water pump. Take note that it's too heavy to pump and the water comes out minimally. This is one of the problems here in their place that the officials should addressed with. Of course! Water is essential.
So yeah, I took a bath today so I feel fine and cool. Oh, I also have here the adobo squid that I wrote yesterday. I wasn't able to take a pic while I am writing my article yesterday so I'm going to attach it here now. It's not so good to see since my phone's camera ain't clear but believe me, it tastes pretty good. The squids shrink because they got overcooked but it's still soft and savory, not the chewy type.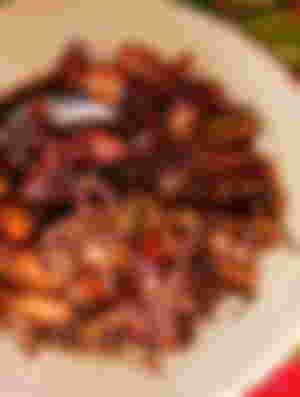 After breakfast, I helped my boyfriend's little brother in his name tag. He's 3 years old but his mom enrolled him already so he got his learning module for the week. Part of the module is to make a name tag. Of course a 3-year old kid can't make one in his own so I helped him for his mom found the directions hard to follow. I can say she's right because the directions weren't clear as to what should be done first. The only reference they can see was the example of a name tag in black and white (yes because the module was just a photocopy). If there's no example, other moms might not be able to follow. So yeah, I already did the name tag. I want to attach a photo in here but I don't know where did they put the name tag.
An hour later, a neighbor let someone get coconuts so I was able to drink fresh coconut juice for free. It's so refreshing. And the meat was too milky and white which is perfect for coconut salad.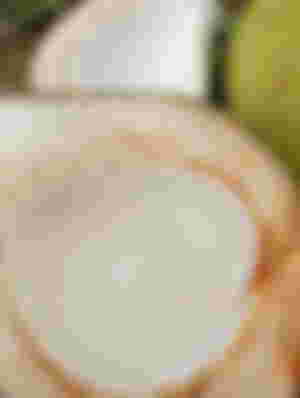 As of this time, I plan to go to my grandma's house because she told me she will be making spaghetti which is my all-time favorite. I just hope my boyfriend's little brother won't be awake before we can go or else we will be in trouble again for that kidsl wants to go anywhere. And if he'll go with us, for sure we will be going home too early.
I'll be making it short for now since I need to prepare. I just realized that everything I wrote here was just light. No rants. Just all about my today and I am happy.
Today is just an ordinary day for me. Nothing's special but my heart is at peace.
Tell me about your day, too!
---
Thank you so much guys for reading! You've been so kind to me since day one.
Thank you so much again for your time! To my generous sponsors, upvoters and to those who comment, I am sending you my warmest gratitude! Let's talk and get to know each other well.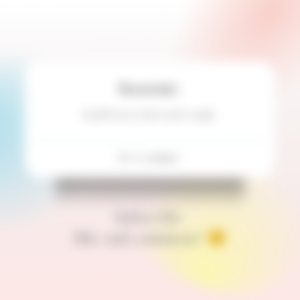 Lead and final images are edited from Canva
All photos are mine
Ciao! ❤️