The Business I Dreamed of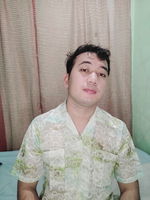 A productive Monday everyone! Yahoo I'm glad to announce that I got 20 subscribers, 300+ views and 10 dollars (half of my target amount this month) Also have my new sponsors! Yehey, please keep reading my sometimes boring articles here in Read. cash Ahahahaha
Now, let's go back to the main reason for this article. I know many of you dreams of not working forever and becoming the CEO of your own company or your stores. Well, I'm one of those aspiring businessmen in the future. The thing is I want to inline myself in the food industry. I always adore restaurants here in Davao City, the interior design, the set of menus, and the quality of foods. Imagine living in a city where you can find any cuisine around the world. These are the businesses I wanted to start after I graduated with my college degree,
For those who don't know where Samal is, you can search it in the google Island Garden City of Samal. Our province is rich with beaches and lots of tourists attractions. Although it's a small island the population is enough to maintain a business. My idea in the interior of my resto would be the touch of white with black minimalist designs and some touches of prosthetic fine grass. I want it to be simple but the aesthetics will be emphasized. The set of the menu I'm planning is to serve Italian dishes mainly pasta and pizza. I will also add a rice meal item that is Filipino and western-inspired because rice with viand is the dish that every Filipino enjoys. For the snacks, I wanted to serve cheesecakes top with Ice cream and drizzled with chocolate ganache. Maybe I will add Nachos and fries with overloaded melted cheese and ground meats.
Cocktail and Mocktails are not commonly served here in Davao or our province. I want to become the first bar to open takeout alcoholic drinks to enjoy by the customer. Many introverted people wanted to be drunk and enjoy food and drinks alone. This small bar will offer very affordable drinks at low prices. Well, as I computed the profit and bottles of alcoholic beverages, there is a huge profit in just one bottle of alcoholic drink. Since I also graduated senior high school with bartending NC2 I already have the background knowledge in mixing and preparing drinks. I'm planning to start this business in our home and promote this online. I hope that with this coming scholarship allowance I can start this small dream right away.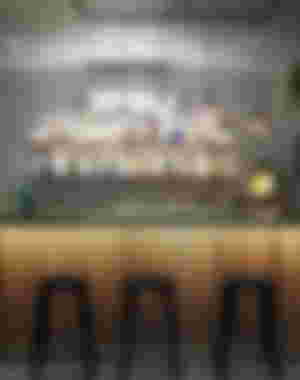 Pastry Shop
I always wanted to learn more about sweets and cakes. I dream of owning an elegant style bakery shop that aside from pastries, serving with coffees and juices. Since Filipinos are fond of breads and other flour products I'm thinking to make use of my Nc2 in Bread and Pastry Production to deliver sweet treats that is not common in our place. The interior of my pastry shop is composed of pastel colors with painted toys just like a childs dream land. I can associate pastry goods with a colorful child dream.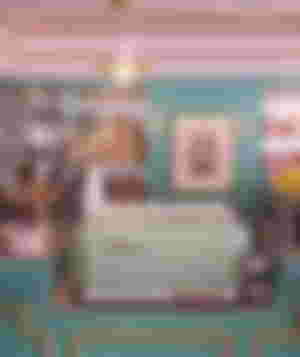 ---
I believe that in dreaming we can build our future. We have a guide in which path we are taking. Let's dream and work for it. Add prayers and surround ourselves with positive people who support us in the journey of our lives. You, do you see yourself owning a business soon? What is it. Let me know in the comments section!
---
I would like to extend my gratitude to my sponsors here. Thank you so much Pips! Your trust added confidence in my write-ups and blogging. Please stay with me until I'll be like you and surely I will give back the favor for aspiring writers like me, soon. I'm excited to sponsor many writers here and your help and encouragement help me to boost the willingness to share and inspire. God bless you everyone! "May the Odds Always Be in Your Favor"
---
BLOG #26
MONTH: March 2022
PHOTO THUMBNAIL CREDIT TO: unsplash
IMAGES USED CREDIT TO: Pinterest
---
THE FIRST STEP IN FINDING PEACE IS LOOK ING FOR PLACE:
https://read.cash/@MarCosis/the-first-step-in-finding-peace-is-looking-for-place-671640ed
MY FEB-ACCOMPLISHMENT: CELEBRATING SMALL WINS:
https://read.cash/@MarCosis/my-feb-accomplishment-celebrating-small-wins-63920df2

ANGELS HEIRARCHY:
https://read.cash/@MarCosis/angels-hierarchy-c14fad3


ᜋ
ᜆ
ᜆ
ᜄᜓ᜔
-MarCosis-