My Ghost Encounters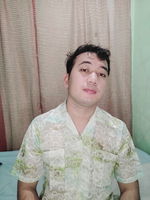 Hello everyone! Many of you may not believe in supernatural beings because of a certain faith, but for today's article, I'll ve sharing my 3 creepy unusual experiences throughout my life.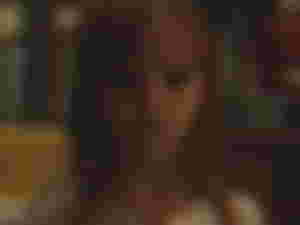 In the year 2016, we still live in Bulacan with our little nipa house made of rattan, bamboo, and other woods. It's a small Bahay Kubo house. Our Bahay Kubo is placed at the end of our compound where we are surrounded by fishponds and trees. We have this huge window that when we open it, the view from our faucet and dirty kitchen will see. One time while taking up a bath in our faucet, upon drying up myself with the thin overly used towel, I saw directly in my face a child with grayish color, no eyes and hairs staring at me. My body shivers the first time I see such an entity. I shouted and cry and my parents are alarmed. They sleep inside that Kubo and the bed is connected within that window. What shocks me is that my father told me that he was having sleep paralysis at that time. The breeze from the trees and fishpond become suddenly cold in the middle of the day.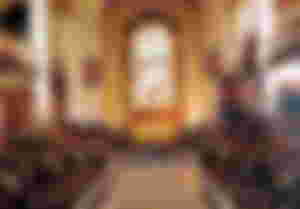 In our province in Samal, we don't have the access to mobile data and signals since it was too far away from the tower. We used to go to the higher places every day to call, text, and browse on the internet. A church that is owned by the Seventh Day Adventists is located near in the Cell Site. When I'm going home it is exactly 5 pm walking down, when I passed in the church I saw a child looking from outside. It was a young boy, about 7 years old. I was confused because their church is open every Saturday day only. I approach him. Before I reach in the window the boy run. I called the child and he didn't respond. I look in the window and no one was inside. The doors are locked. I look around to the altar maybe the boy is hiding but no. The church was empty. I'm totally scared that time. The fireflies in the large tree started to gather. According to urban legends when a colony of fireflies started to surround one place they are protecting entities or they are owned by the entity.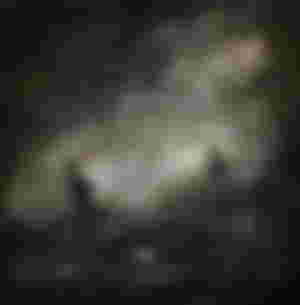 My grandparent's house in the province is like any typical province rest house. We once lived there when we are transferred to Samal. I'm helping my Lola in feeding the pigs in the backyard. Our backyard has a huge carabao mango tree that covers the entire place. One morning, it's our hobby to finish our house chores before going to school when my mother keeps calling me in our backyard. I thought my mother was feeding our pigs. I go directly to our backyard and I'm confused because I'm certain that my mother called me several times. I ask my Lola if she hears my mother and she said no. I'm the only one hearing my mother. According to my Lola, my mom went down to buy biscuits for my sisters. That's when I started not answering back any calls on the spot making sure that's the one calling me is real.
---
These were some of my experiences with unexplainable moments in my life. I believe in God and His mightiness to protect me in the beings I cannot see. I want to know more real-life experiences of ghosts encounters or from any entities. Please do share in the comments section!
---
I would like to extend my gratitude to my sponsors here. Thank you so much Pips! Your trust added confidence in my write-ups and blogging. Please stay with me until I'll be like you and surely I will give back the favor for aspiring writers like me, soon. I'm excited to sponsor many writers here and your help and encouragement help me to boost the willingness to share and inspire. God bless you everyone! "May the Odds Always Be in Your Favor"
---
BLOG #26
MONTH: MARCH 2022
PHOTO THUMBNAIL CREDIT TO: GOOGLE FREE IMAGES
IMAGES USED CREDIT TO: GOOGLE FREE IMAGES
---
THE FIRST STEP IN FINDING PEACE IS LOOK ING FOR PLACE:
https://read.cash/@MarCosis/the-first-step-in-finding-peace-is-looking-for-place-671640ed
MY FEB-ACCOMPLISHMENT: CELEBRATING SMALL WINS:
https://read.cash/@MarCosis/my-feb-accomplishment-celebrating-small-wins-63920df2

ANGELS HEIRARCHY:
https://read.cash/@MarCosis/angels-hierarchy-c14fad3


ᜋ
ᜆ
ᜆ
ᜄᜓ᜔
-MarCosis-