I Disconnect to Reconnect: My Journey in our Province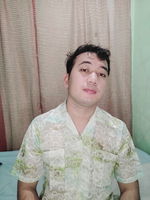 Hello! Read. cash family, it's been a while since I've posted here. I hope everyone is doing fine. There's are a lot of things going on in my life recently but the main reason I cannot go online is that I went home to our province in Davao Del Norte.
Since I already mentioned to you that I live on a small island in IGACOS, surrounded by many beaches and tourist spots. Yet, mobile phone signal is extremely poor. We need to go to the top of the hill or mountain to have access to the internet connection. I believe for many years that our situation is unlucky. That makes our life hard to live. But recently I discover how lucky are that we don't have mobile phone signals at all.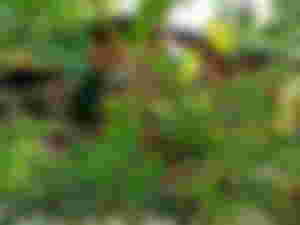 The world is challenging enough to understand, specifically the "internet world". I discovered that my brain silently gets tired of the events today. Politics, wars, social media, medical issues, and pandemics. That's when I decided to disconnect myself.
I was relieved the moment I felt the fresh air around me while the sounds of birds woke me up during the day. I appreciate our small house made with bamboo shed and woods painted with red and surrounded with blooming flowers.
My mother designed the flower arrangements and planted several plants including vegetables and fruits. Currently, we have 3 avocado trees, lanzones seedlings, papaya, and coconut tree. If my uncle visits us we ask him to climb the coconut tree for the fruit and juice. Well, no one in our family knows how to climb that tall tree hahaha. We also have farm animals, pigs, ducks, native chickens, dogs, and cats. This small poultry and piggery is our bank every time we have emergency expenses in school. I remember that one time when we have an examination in our school and I'm not allowed to take it because of an unpaid account my mother sell all our pigs paying fully my account. The cashier's office got shocked that I got that huge amount of money to pay in the afternoon when I keep begging the whole morning. What's challenging in keeping animals is that you need to wake up early and prepare their food. For the pigs, we fed them with pellets and vegetable roots. It takes time and you don't want your pig to sounds like being slaughtered because of hunger. We have this mother pig that demands her food on time or else she will bite you while feeding her hahaha we also have goats before but after an accident, we stop owning goats. A wild dog just appears and bites our goat on its neck. The goat didn't survive and died. I have the pictures here on my phone but I can't post here because rusty may ban me hahaha. It's awful and gruesome.
I would like to extend my gratitude to my sponsors here. Thank you so much Pips! Your trust added confidence in my write-ups and blogging. Please stay with me until I'll be like you and surely I will give back the favor for aspiring writers like me, soon. I'm excited to sponsor many writers here and your help and encouragement help me to boost the willingness to share and inspire. God bless you everyone! "May the Odds Always Be in Your Favor"
Indeed, no other place like home. I regain my willingness to continue in life and help my family to experience the best life they have. Once I received my scholarship in TES I will end their 2 years of suffering of not having electricity so that my sisters can do lots of things in the night and enjoy tv-series/cartoons just like other child. Its the best decision to disconnect myself in the world and reconnect my purposes in life.
---
Btw I miss everyone here especially my friends and sponsors @JRamona20 @Talecharm @BCH_LOVER @renren I'm looking forward to read your articles and I hope tii @renren you will publish an article when you are working in DepEd! Please do an update I will love to hear from you.
©all photos are my own shots and edits
ᜋ
ᜆ
ᜆ
ᜄᜓ᜔
-MarCosis-