My best vs worst year 2021- a prompt by theblackdoll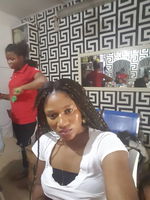 As we all know of it, the year 2021 has come and it's almost gonna be gone as it is quite very much around the corner to doing so later in some few hours before we all get to see the next year being ushered in like wild fire by God's grace.
As requested by @theblackdoll for us to write about our best and worst year in 2021, so I begin with my worst ever 2021.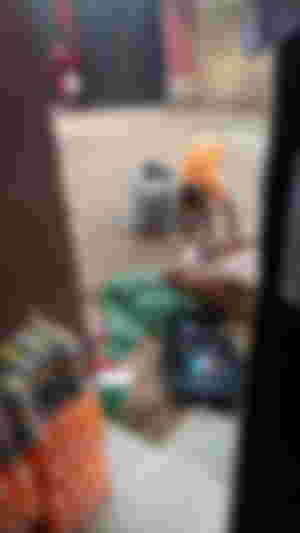 My worst year in 2021 happened as at the time I had been a single mom with three kids and an old mom to cater from the little i earned that wasn't even enough to take care of our other needs for over seven good years till now without any helper to assist me with the other demanding responsibilities of the household.
My problems still on that never stopped there as my inability to pay for the house rent where I'm leaving as a single mom with my kids and my old mom warranted that the landlord to the apartment where I had initially rented, brought into my house some thugs who forcefully ejected me out of the house by beating me up and scatering my belongings and those of my mom and kids on the floor which prompted me to report the matter to the police station immidiately for help but ended up being disappointed by these security agents(the police) because I do not have the financial muscle to pursue the case which ended up dying a natural death while I was left to feel the pains from the injuries they inflicted upon me as much as the injustice I had met at the mercy of the police who could not help me out.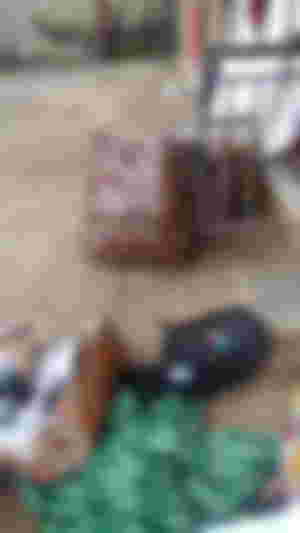 This came immidiately I was ejected from the house and went straight with my kids to my friends shop where we packed our belongings and other personal effects for safety for the time being and at that time, I have found @Read.Cash already but have never been a known figure in the platform, so I decided to share my experience here on the platform and to my greatest surprise, almost everyone here @Read.Cash picked up from there and assisted me with a whole lot of BCH tokens that were worth a total of $20+ which is a massive 10,000 naira in naira my local currency. This I also owe to @Eybyoung and @Princessbusayo whose post about me by the former proved very necessary in locating my problems while the report to the #BCHnaijaforum by the latter, ensured I earned the $15 worth of BCH to my wallet.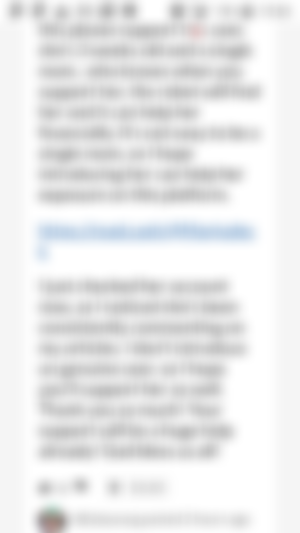 Tears rolled down my cheeks as those contributions ensured that I at least got something from all you well meaning people of this great platform that was given to us by @MarcDeMesel .
Guess what, after the mouthwatering and unbelievable assistance I had gotten from virtually all members here, I was moved by tears to make a post of thanks and appreciation for all those that contributed a share of their own hard earned token in assisting me out of my current landlord induced problems.
You guys were so wonderful on that night that some even after giving out BCH tokens to me also ensured they extended their hand of help by agreeing to sponsor me in my read.cash journey and to all that, what I can say is that God will surely bless you all on my account and that the new year will refill your pockets the way you did mine especially all my brothers and sisters at the #BCHnaijaforum, cos they were awesome yet again as they gave me an additional $15 worth of BCH which helped in making up my day as much as my brothers and sister from the #philipinos whose undeniable efforts also saw me to a greater heights.
You too can join this prompt by @Theblackdollll here too.
Happy New year in advance.
All images are from my phone.