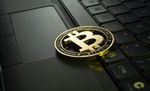 This post is prompted by a post written by my friend lately, but the whole content of the post are my own idea about a certain clause in his post. The clause "There are more than one way to solve every human problems. So let's ride on what is available "your sitting position might be the best place at the moment."
I would want to discuss some few things that I consider about judging from one eye view of a particular problem and provide a single face solutions to something that requires various contributions. Why would we do that.
These are the things that I considered that could cause a one sided perspective of viewing things, but I am not sure of these generally but to some point. I am sure that this is one possibility reason why a person could judge from one point.
Considering a case where a father has two children. The first one is a male and the second one is a female. The female use to work for her father and run errand for him at all times, but the male one does not do such. What do you expect from the father towards those children. He will definitely take care of the female child even more than male child.
Wellit doesn't matter to some people who does hood to them or the ones that does bad to them but the the fact is that as human being ww tends to choose those who chooses us more than others who don't at times. That's why it is very difficult not to judge with little degree of bias at times and most especially.
That is the aspect concerning judgement and the next one is in the aspect of finding solution to a particular problem. This is the most triggering aspect of the clause when the writter mentioned it in his own article. He was talking about why people solved problems from only one perspective.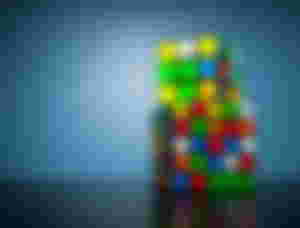 The first thing that I looked at as a main factor is that some people are engulfed in fear of what the outcome might actually turn out to be. Within a short range of time, it is very clear that so many crypto investors who has mastered a technique of trading and it is working out for them as at the moment, it will be very difficult for them torun into another techniques because they believe that the one they nee before is working for them and what if the new one turn out to cost them some loss.
It will be disastrous and they will look stupid to themselves and will ask the question that why have they done such. No one wants to fave such regret though. This is one of the perspectives that I have gotten and why I suggest that fear is one of the reasons that boost one eye lens of viewing problems and suggesting solutions.
The second that that I would like to say is also related to fear but this time I will name it lack to skills and exploring capacity. If you must sincerely fulfill havingany perspective of providing solutions to a problem, we must be skilled enough and be able to try as many as available ideas that comes to our mind. The reason why I said thisis related to fear is that in this approach.
There is loss and gain and new knowledges are gotten but when you explore enough you will be able to identify the ones that will give good outcome and the ones that will give a negative return and then you will be able to dissect and choose the best ones for your self and put the ones that causes loss under probe again in order to find solutions.
My dear @Lucifer01 and @GarrethGrey07 thanks for the encouragement I was very busy with some other works lately but I will be here for you anytime. Everyone, thank you for reading my posts.
All images are from Unsplash.