Stay calm with the market crash with this article!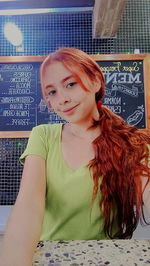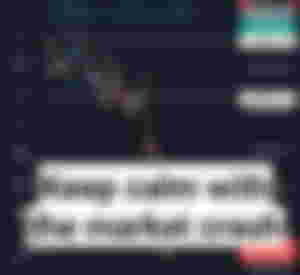 In the course of a week, we have seen how the market has bled to death, how there is an explosion of news, how the whole world panics, how a veteran gray and uncertain world looks to come.
But what we do not analyze is that this fall instead of seeing it as something bad, we can find it as a great opportunity, especially if you are a novice and if you are starting in this world of cryptocurrencies.
For me, it has been a great week, despite the sharp drop, I have had a number of good investments and profits this week, here I will tell you a little about what I did during the drop and what you can do.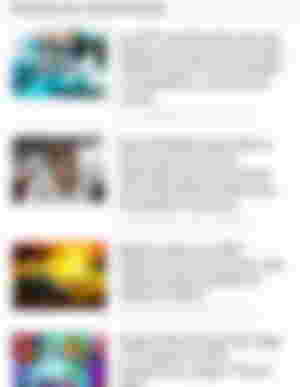 I think that for the mental health of a technical trader, it is not reading news, controversy or rumors about cryptocurrencies.
If you are a trader who bases his operations on technical analysis, you do not need to surround yourself or fill yourself with the large amount of FUD that there is right now and that there is every time the market turns red.
That is the particularity of the news, they tend to manipulate the truth a little, since the purpose of journalists is to cause a stir in their news, they fill the yellow news networks with the purpose of creating fear and panic how:
"It's the end of Bitcoin", "The biggest crash the market has ever had is coming" or you ask how "Is this the end of cryptocurrencies?".
If your trading is based on fundamentalisms, read news, if not, you don't need to read all that garbage that there are networks that collapse your nerves.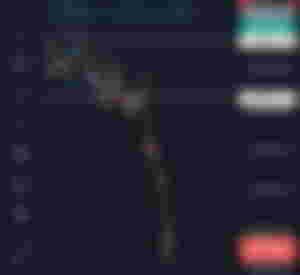 Nothing better than buying a fall, it is the moment where you have to put your emotions in a container and store them until everything is fine, for a long time, bitcoin has been going down, it has had long stages where it consolidates, but those are not the moments in that I like to buy, in fact I don't buy in ranges, I do it in trends, when it is at a relatively low zone point.
I invest in cycles, that is, if I have $100 destined to buy bitcoin, I divide it into parts to average, so I place limit orders and one of them was credited in the 31k area, which seemed good to me, I have another order limit at 28k and another at 25k just in case, so I average and buy falls to maintain my investments.
Another coin that I took advantage of was cardano, yes buying cardano at 0.65usdt after having had all-time highs of almost 3usdt was not a very fresh purchase, in fact there was a lot of fear at the time, but my vision is long term, and Thanks to all these falls I have gathered several cardanos bought at a good price, it fills me with hope that one day its value will be much greater, because ADA is a great currency that has a bright future, only you have to give it a chance.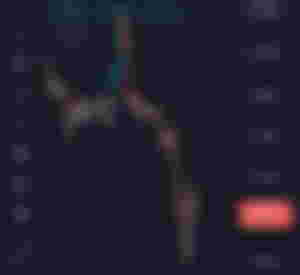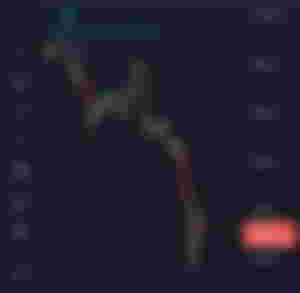 Please tell me that with this drop you did not sell even a small fraction of your BCH, I beg you not to do it.
Right now is the good time to store our BCH, rest assured that the number of tokens is the same, what varies is their monetary value, that is, 1BCH will always be 1BCH.
Bitcoin whenever it goes up or down drags the other cryptocurrencies, but we are tired of seeing how bitcoin and the rest of the market always recover.
Don't let fear corner us and make us make bad decisions, think with a cool head and do your best to act with a cool head.
Do not think like the crowd, like those people who panic, think according to your own criteria and what is really convenient for you.
If you can't stand these kind of dips and fluctuations and even worse, if you can't take advantage of them, you better not invest in cryptocurrencies or don't try to make money with them, because the ups and downs in the crypto world are almost destined to stay in certain lapses.
In moments of anger and despair, bad decisions begin to appear, which will lead you to make many mistakes.
I have learned that changing your strategy or the way you work with cryptocurrencies from time to time is the worst way to move forward.
Patience, discipline and capital protection are the best bases to progress, so create your trading system and stick with it, even if the world says no, but your strategy says yes, do it, I assure you it is better lose money with your strategy than win it by luck or chance.
This is where you will truly become a profitable and profitable trader.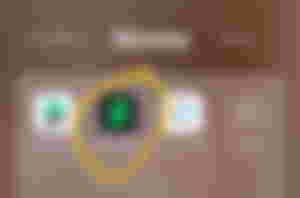 This is my favorite part of this article, because it is where I am best and the most profitable way to grow when you do not have much money for cryptocurrencies.
The good thing about scalping is that you can win when the currency you are trading goes up or down, so it is a great advantage.
Before, when I was a rookie, I used to operate with low value cryptocurrencies, I always avoided bitcoin because I did not understand it, until I realized that it is an excellent cryptocurrency to operate, since it is the Queen bee.
The platform I use to trade is stormgain, it has worked very well for me so far, so if you want a Review of the platform and how to trade for free, let me know in the comments.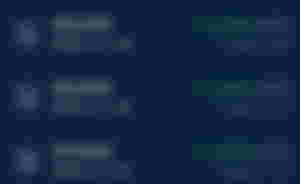 After a long time, the capital that I currently risk to operate is 32usdt, using only 10% of my total capital, because my goals are to grow organically and profitably, it is far from growing fast and risky.
Also lately I'm using 15X leverage which is great for bitcoin.
I always use Take Profit and Stop loss, in my trades.
Also, I use a strategy based on indicators, the truth is that I have achieved very good results with this strategy and I will show you how I had 3 operations in a row ending in the positive, in a journey of 3-5 days.
In total, I entered with a capital of 32usdt and the three operations gave me a profit of 37.71 usdt in a time of 3 days.

That is, I entered with 32usdt and left with 69.1usdt.

I am very satisfied with these operations, so I encourage you to investigate trading and learn with it, I promise you it will be a difficult path full of obstacles but it will be 100% worth it

...