How do I organize for the week?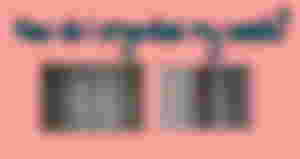 Hello crypto friends, how are you in today's beautiful and wonderful day? That it is not noticed that I love the beginning of the week, huh? Today I bring you a topic that may interest you and I know that it is so because I know that many of us here want to do everything but time is too limited for us and we do not know how to organize it. So what happened to me? Well simple! learning to organize will be my biggest goal this month and I want to share the process with you.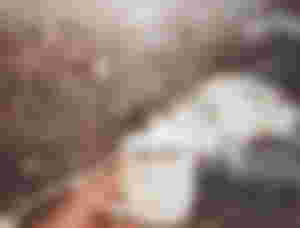 My day starts at 6am, yes, it's super early, until last week I got up at 7am, but for habit development reasons, I added an hour to my day and that means getting up an hour earlier. As I had mentioned in a previous post, I started a morning routine from the book "Miraculous Mornings" and although I did not have much faith in it, I can say that the changes have been really impressive! Yes, they have been days of total abundance and total productivity and it is that in the same book it says that after trying you were going to end up getting up even much earlier. But what does it consist of? Well, it is basically dedicating an hour of the day (especially in the morning before 8am) to program your mind for abundance and productivity. I know that many people do not believe in the manifestation of the law of attraction, but they can see it as simply focusing on what we really want. In that hour we will do 6 habits in blocks of 10 minutes and these habits are: 1) meditate 2) read 3) Read affirmations 4) visualize 5) Write 6) Exercise. If you want to know more in detail let me know and I will leave you the link of my article where I talk about this routine. It is really wonderful and you have to try it.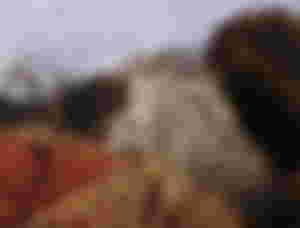 Then at 7am I start to check the phone, when working online I have to be checking my wallets, graphs, news updates and I also take it to answer messages from the day before that I probably didn't answer because I fell asleep. I am the one in charge of taking my younger brother to Kindergarten, so I spend about 30 minutes there. Then I have breakfast and after breakfast I give myself 30 minutes to put down the food and do whatever it takes in that space.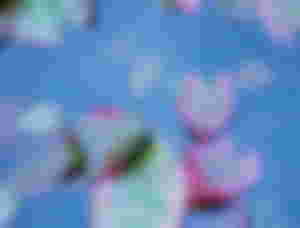 Normally the first thing I do in the day is the hardest thing for me and really when I started writing for blogs for about a year, I realized that it's not an easy job, not just writing and that's it, it's creating content that is really of quality and that leaves something good to the community. There are days where my inspiration is 10-10 but other times I can't even write a letter in my notepad because there isn't a single idea. I have a goal to write an article per day, but time is not really enough for him. So at 9am I take the time to create articles. I'm trying to create 2 articles a day so I can rest a little more on the weekends and blow off some steam the times I have writer's block. It normally takes me 1 hour to 1 hour and 30 minutes to complete this task.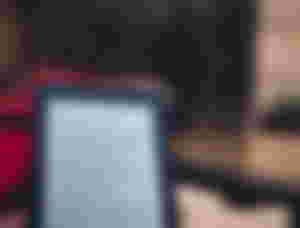 After writing my posts and having them ready to upload, I dedicate myself to reading approximately 30 articles per day. I'm going to be honest, I almost always stick to 25-27 articles a day, but it's an approximate that I try to achieve. For me it is really important to read you and learn, because read cash for me is a platform where you can really learn from everything, since all the articles I visit have really interesting and valuable content.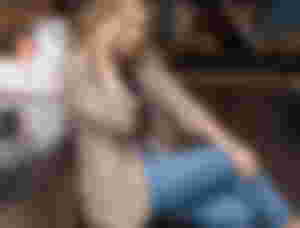 Then I take a 1-hour break, because reading 30 articles takes me more or less 2 hours, so my exhausted eyes end and I go to sunbathe, talk to my parents, walk or just rest and think.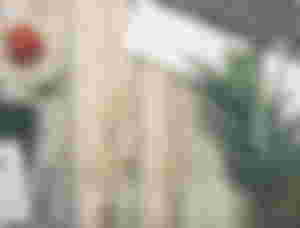 Then around 3pm, I go to work on another platform, where I don't really earn much, but I get so attached to it, that despite not being an income from which I live, I like to dedicate even a little bit to it.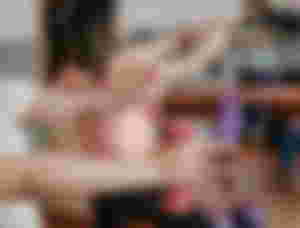 My favorite time of day! And what hurts me the most is that I lost count of the time I have without exercising. I had already lost the habit, I had been exercising non-stop for 8 months and mental fatigue took over me and my friend laziness arrived, but starting today I am going to start that habit again, which for me is like a therapy that I love , with exercise my stress and anxiety decreased.

After the exercise, let's say that I have completed 70% of my tasks, because my other two jobs do not require as much effort. One is an investment in my father's business and the other is trading and since I'm a swing trader I just need to pay attention to the daily candle that comes out at 8 o'clock and I have already analyzed the chart before, so I just need to see what movement it has and that's it. After 8pm, I come to rest normally, I have dinner and then I go straight to bed to rest completely. Before going to sleep, I always try to say thank you and think about the positive things I've done lately. I love the night because it is a moment especially for me.

Hola criptoamigos, como están en el hermoso y maravilloso día de hoy? Que no se note que me encanten los inicios de semana eh? Hoy te traigo un tema que te puede interesar y se que es así porque se que muchos de aquí tenemos ganas de hacer de todo pero el tiempo es demasiado limitado para nosotros y no lo sabemos organizar. Entonces que se me ocurrió? Pues sencillo! aprender a organizarme será mi mayor objetivo este mes y quiero compartir con ustedes él proceso.

Mí día comienza a las 6am, sí, es súper temprano, hasta la semana pasada yo me levantaba a las 7am, pero por cuestiones de desarrollo de hábitos, le añadí una hora más a mí día y eso implica levantarme una hora antes. Como lo había comentado en un post anterior, empecé una rutina de mañana del libro "Mañanas milagrosas" y aunque yo no le tenía mucha fe, puedo decir que los cambios han sido realmente impresionantes! Sí, han sido días de total abundancia y de total productividad y es que en el mismo libro dice que después de probar ibas a terminar levantandote aun mucho más temprano.
Pero bien en qué consiste? pues, es básicamente dedicar una hora del día (especialmente en la mañana antes de las 8am) para programar tu mente a la abundancia y productividad. Se que muchas personas no creen en la manifestación y en la ley de atracción, pero lo pueden ver simplemente como enfocarnos en lo que realmente queremos.
En esa hora haremos 6 hábitos en bloques de 10 minutos y duchos hábitos son:
1) Meditar
2) Leer
3) Leer afirmaciones
4) Visualizar
5) Escribir
6)Hacer ejercicio.
Sí quieres saber más a detalle házmelo saber y te dejaré el link de mi artículo donde hablo de esta rutina. Es realmente maravillosa y la tienen que probar.

Luego a las 7am me pongo a revisar el tlfn, al trabajar por internet tengo que estar checando mis billeteras, las gráficas, noticias novedades y también lo tomo para responder mensajes del día anterior que probablemente no respondí por quedarme dormida. Yo soy la encargada de llevar a mi hermano menor al Kinder así que allí se me va como 30 minutos.
Luego desayuno y después de desayunar me doy 30 minutos para bajar la comida y hacer lo que sea en ese espacio.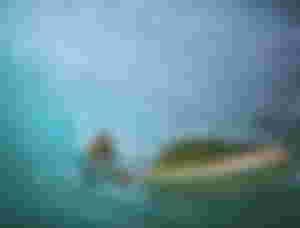 Normalmente lo primero que hago en el día, es lo que más me cuesta y realmente cuando empecé a escribir para blogs aproximadamente casi un año, me di cuenta de que no es un trabajo fácil, no simplemente escribir y ya, es crear un contenido que sea realmente de calidad y que deje algo bueno a la comunidad. Hay días donde mi inspiración es 10-10 pero otras veces ni siquiera puedo escribir una letra en mi block de notas porque no hay ni una sola idea.
Tengo de meta, escribir un artículo por día, pero el tiempo no le rinde realmente lo suficiente. Así que a las 9am me tomo el tiempo de crear artículos.
Estoy tratando de crear 2 artículos por día, así poder descansar un poco más los fines de semana y desahogarme un poco más las veces que tenga un bloqueo de escritor. Normalmente me lleva 1 hora a 1 hora y 30 minutos completar esta tarea.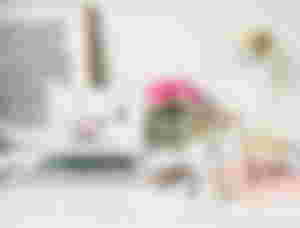 Luego de escribir mis post y tenerlos ya listos para subir, me dedico a leer un aproximado de 30 artículos por día. Les voy a ser sincera, casi siempre quedo en 25-27 artículos al día, pero es un aproximado que intento lograr.
Para mí es realmente importante leerlos a ustedes y aprender, porque read cash para mí, es una plataforma donde puedes aprender realmente de todo, ya que todos los artículos a los que visito, tienen contenido realmente interesantes y de valor.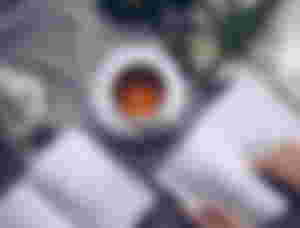 Luego me tomo un break de 1 hora, porque leer 30 artículos me lleva más o menos 2 horas, así que terminan mis ojos exhaustos y me voy a tomar sol, hablar con mis papás, caminar o simplemente descansar y pensar.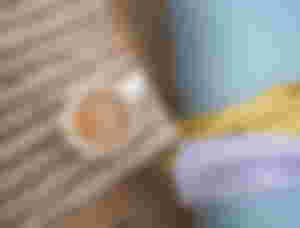 Luego como a eso de las 3pm, me voy a trabajar en otra plataforma, donde realmente no gano mucho, pero me apegue tanto a ella, que a pesar de ya no ser un ingreso del que viva me gusta dedicarle aunque sea un poco.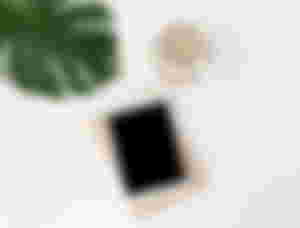 Mi hora favorita del día! Y lo que más me duele es que perdí la cuenta del tiempo que tengo sin hacer ejercicio. Había perdido la costumbre ya, tenía 8 meses haciendo ejercicio sin parar y el cansancio mental se apoderó de mí y llegó la amiga pereza, pero a partir de hoy voy a empezar ese hábito de nuevo, que para mí es como una terapia que me encanta, con el ejercicio disminuyó mi estrés y mi ansiedad.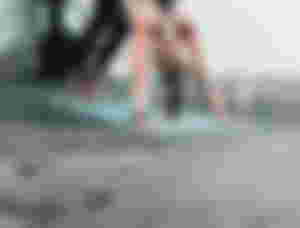 .Después de el ejercicio, digamos que he culminado el 70% de mis tareas, porque mis otros dos trabajos no requieren tanto esfuerzo. Uno es una inversión en el negocio de mi padre y él otro es el trading y como soy swing trader solo necesito prestar atención a la vela diaria que sale a las 8 y ya he analizado anteriormente el gráfico, por ende solo necesito ver que movimiento tiene y ya.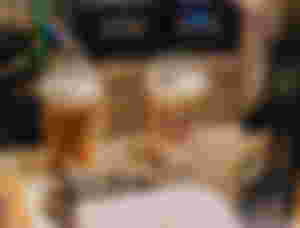 Después de las 8pm, es que vengo descansando normalmente, ceno y después voy directo a la cama a descansar completamente. Antes de irme a dormir, siempre trato de agradecer y pensar en las cosas positivas que he hecho últimamente. Me encanta la noche porque es un momento especialmente para mí.