Find out what kind of persistence you have: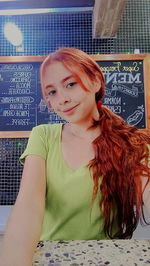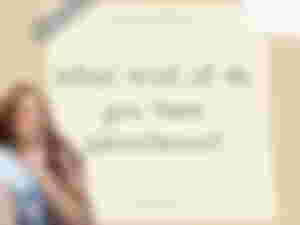 Raise your hand, everyone who has ever heard or read this phrase: "Persistence is the key to success."
Yes, I see that everyone, you can put your hands down.
That phrase really needs to be broken down to be defined as the key to success and in this article I am going to explain why I am telling you this.
What would happen if I told you that having persistence does not mean that you will have good results?
What would happen if you discovered that there are several types of persistence and today I will show you the 3 most important ones?
Well, I hope they are just positive answers, willing to learn and improve.
Without further ado, welcome to my article made with love for you.

The worst of all I think, yes, because it is stagnant persistence, the one in which you do not stop fighting for what you think is the way, when in reality you are only in a hole that has no beginning or end.
You have insisted that this work, that strategy, that thought, is the key to obtaining the life you want, but it leaves you stuck for a long time in the life you do not want, and it is useless to fight, make an effort and never give up. in something that is not worth it.
Just like there are those relationships, that no matter how toxic they are, couples don't end because they have the idea of ​​"persisting" until they achieve it, when in reality, life and your desires cry out to you that it's not there.
It also happens when you have a job and you don't like going to work or the environment you have at work. It does not generate great benefits either, but you are still there because you think that if you fight until the end you will achieve it, but unfortunately it is not like that, you may not achieve it no matter how hard you try and complete the goal.

This is the one that delays you the most, because it is random persistence, the one in which multiple things are tried, one here, another there, and so you end your entire life trying many things but achieving nothing.
The contrast to this is that good persistence never takes place, because you will never know the results of a strategy or whatever when you don't allow yourself to learn from it.
The best example is in trading, since one of the things that we have as a rule in trading is not to change strategies very often, in fact, it is recommended to change strategies after 100 operations tested, changed, adjusted , and modified to work.
It is a mistake that can bring you consequences, you will have a setback very often because the strategies at the beginning take a long time to work, then you will lose time.
The same thing happens in any situation, constantly changing ideas, strategies, methods, will slow you down, because you need well-defined and well-carried-out objectives.

This is the best of all, because it is a combination of the best of the two previous options, it is the one in which you fight to the end, but with a well-planned and well-studied strategy, in order to ensure a higher percentage of success.
You have to have a balance between experiencing every detail of what you're doing, always looking for its mods, and sticking with it for a long time until you've accomplished a myriad of things to make it work.
This will be the one that will suit you best, but it will take a lot of effort and willpower to carry it out

As you can see, it is a small summary of those mistakes that we usually make on our way to achieve our dreams and goals.
I am one of those who believes that we must have strategies in each of the steps we take.
I have been one of the first two and that is why I consider that I have lost a lot of time, but now, I have been experiencing the third for a long time and it has gone much better for me, I will work hard to make them successfully reach the goal.
I would love to know your opinion about this article, as well as read you and find out what kind of persistence you have.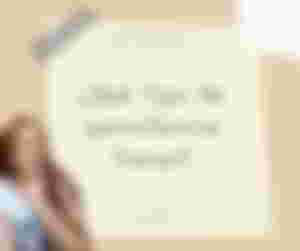 Levante la mano, todo aquel que haya escuchado o leído ésta frase en su vida: "La persistencia es la clave del éxito".
Sí, ya veo que todos, pueden bajar las manos.
Realmente esa frase, necesita ser desglosada para ser definida como la clave del éxito y en éste artículo te voy a explicar por qué razón te digo esto.
Que pasaría, si te digo que tener persistencia, no significa que vayas a tener buenos resultados?
Que pasaría, si descubres que hay varios tipos de persistencia y yo hoy te mostraré las 3 más importantes?
Bien, espero que sean solo respuestas positivas, dispuestas a aprender y mejorar.
Sin más que decir, bienvenido a mi artículo hecho con mucho cariño para tí.

La peor de todas creo, sí, porque es la persistencia estancada, aquella en la que no dejas de luchar por eso que crees que es el camino, cuando en realidad solo estás en un hueco que no tiene principio ni fin.
Te has empeñado en que ese trabajo, esa estrategia, ese pensamiento, es la clave para obtener la vida que quieres, pero te deja clavado por mucho tiempo en la vida que no quieres, y es que de nada sirve luchar, esforzarte y nunca rendirte en algo que no vale la pena.
Así como hay esas relaciones, que por más tóxicas que sean, las parejas no terminan porque tienen la idea de "persistir" hasta lograrlo, cuando en realidad, la vida y tus deseos te piden a gritos que no es ahí.
También pasa, cuando tienes un empleo y no te gusta ir a trabajar ni el ambiente que tienes en el trabajo. Tampoco de genera grandes beneficios, pero tú sigues ahí porque piensas que si luchas hasta el final lo conseguirás, pero lamentablemente no es así, puede que no lo consigas por más que te esfuerces y culmines la meta.

Ésta es la que más te atrasa, por es la persistencia random, aquella en la que se intentan múltiples cosas, una por acá, otra por allá y así terminas la vida entera intentando muchas cosas pero sin lograr nada.
El contraste de ésta, es que nunca se lleva a cabo una buena persistencia, porque nunca sabrás los resultados de una estrategia o lo que sea cuando no te permites aprender de ella.
El mejor ejemplo, es en el trading, ya que una de las cosas que tenemos como regla en el trading, es no cambiar de estrategia muy seguido, de hecho, se recomienda, cambiar de estrategia, después de 100 operaciones probados, cambiadas, ajustadas, y modificadas para que funcionen.
Es un error que te puede traer consecuencias, tendrás un retroceso muy seguido porque las estrategias al principio, llevan mucho tiempo para que funcionen, entonces perderás tiempo.
Lo mismo pasa en cualquier situación, cambiar a cada rato de ideas, de estrategia, métodos, te atrasará, porque necesitas objetivos bien marcados y bien llevados a cabo.

Ésta es la mejor de todas, porque es una combinación de la mejor de las dos opciones anteriores, es aquella en la que se lucha hasta el final, pero con una estrategia bien planificada y bien estudiada, para así asegurar un mayor porcentaje de éxito.
Se debe tener un equilibrio entre, experimentar cada detalle de lo que estés haciendo, buscar siempre sus modificaciones y durar con ella un buen tiempo hasta que hayas logrado un sinfín de cosas para hacerla funcionar.
Ésta será la que mejor te vendrá, pero llevará mucho esfuerzo y fuerza de voluntad para llevarla a cabo.

Cómo pueden ver, es un pequeño resúmen de aquellos errores que solemos cometer en nuestro camino para conseguir nuestros sueños y metas.
Soy de las que cree, que debemos tener estrategias en cada uno de los pasos que damos.
Yo he sido, de las dos primeras y por eso considero que he perdido mucho tiempo, pero ahora, tengo un largo tiempo experimentando la tercera y me ha ido mucho mejor, trabajaré fuertemente para hacerlas llevar con éxito a la meta.
Me encantaría saber tu opinión sobre éste artículo, así como también leerte y descubrir que tipo de persistencia tienes.