I haven't been able to publish an article for a long time for some reason. Actually, I would like to publish an article every day, but I can't because I'm too busy with my studies and I'm handling my enrollment, but I will try my best to publish an article for the following days.
These past few days, I can't focus on what I'm doing because I'm thinking about the travel of my mother to Manila. My mother is leaving because she needs to take care of my pregnant aunt since my aunt is also sick and her pregnancy is always sensitive.
My aunt becomes delicate every time she gets pregnant because she has a defect in her Ovary. This is her second pregnancy so we are more careful now. But I have only one concern right now, my graduation.
I understand our situation because my mother is the only person who can travel and go to my aunt since Grandmother can't go out. I understand that but my only concern is my graduation. Sometimes I wonder if my mother will be able to come home because she will go through many processes from the time she goes to Manila until she comes home here. Before she can go to Manila, she first needs to take a swab test or antigen test to make sure she is not sick or a carrier of a virus. It will be harder and more difficult to go through when she comes back and goes home because she has to go through more processes.
I understand this matter because of our situation but I will never forget to think about my graduation as well. Just like other students this time of the pandemic, I also want to be with my mother now that I graduate even if it is only held online. Yes, it will be held online and you would ask me why I'm worried if she can still watch my graduation online. All I can answer here is;
"Because it also feels different to be next to your parent at your graduation whether it is held online or physically. This will not be the basis of the situation if you really want what you want to happen."
I believe my mother will be home before my graduation takes place. Hopefully, this will happen.
Indeed, I can't control the time but hopefully what I want to happen now will come true. I can't control every situation in our lives but I hope the situation I want to happen will also happen. I waited a long time for the chance to finish high school so hopefully, my mom could go. My father can no longer go because he has passed away. I also dream that my father can go to my graduation but it will never happen because he is gone. So the only one I could expect to get to my graduation was my mother. Hopefully, she can go.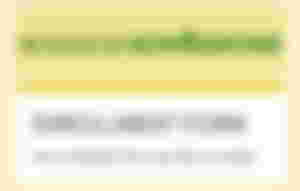 I recently finished filling up the Enrollment form required by the University for which I am qualified. Just being qualified is a big step in my dream and I will add another step now because I will be stepping up to my dreams. This enrollment form has 7 pages with personal information and other information I need for college. In a few weeks, I will have another step to take for my college entrance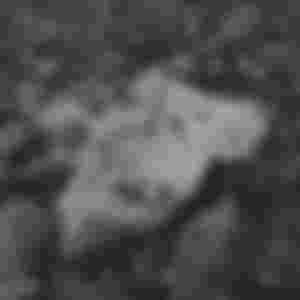 Our situation today might be difficult but it will not be an obstacle to our dreams and aspirations. I do not believe that it will be an obstacle to my steps in every trial I face. I believe that there is someone who guides me from above which also keeps me going every day.
In just a few months, I will become a college and I will be closer to my dream of becoming a teacher. I will explain in my next article why I want to be a teacher so stay tuned for it. Thank you so much for reading my article.
You can read my previous articles:
I'm On My Way To College Life.
Finally, I Was About To See The End.
My Goals and Wishes for the month of May and my Achievements in April.
Flowers and Photography: Some of my Best Shots for this Month.
Just Keep Going Even if it's Hard.
Do you still remember your Life before the Pandemic?
I Will Always be Grateful for all the Support I Receive.