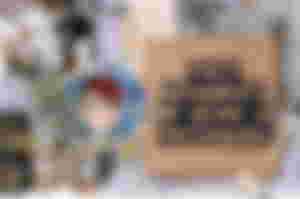 Our first times lead us to our great times where we can treasure for a lifetime.
How many first times did you get in your life? Are you a collector of first times? Or first times were a new thing for you?
Recently, I got some first times that I can treasure for a lifetime. Have you ever been called a "CEO" as in "Chief Executive Officer"? As for me, being called by this is such a great experience because CEO means the highest rank in a company. It only means that you got their trust for some things they believe you are the best. Just recently, I met a friend that I also have the same vibes. She's a writer too. She writes poems, stories and she even expresses and inspires her life through writing. We feel so comfortable with each other because we have some similarities. I mean, all of my classmates are sharing the same goals and perks since we are all artists but she has the talent that can vibe with me, just like my other friends in high school.
I just had to include this here because I didn't expect that she would name me as "CEO". I thought it had a different or unique meaning, but it met my expectations as I asked her why she called me that way. She said,
"I am a fan since then. I already knew that there is a You in our school. You are a Visual Artist and HUMSS student before, right? Yeah, I know you. Since then, I see you as a CEO, boss, and talented person. Yes, it's you."
I was shocked as she explained this to me. In my 6 years of studying and wandering in high school, a few people appreciate me as a wanderer but she is the first friend that appreciates me in that way. Even my eyes and mind were so delighted when I heard that. I couldn't give anything that weighed as she gives to me but to say thank you. I can feel. She's a true friend. I rarely make friends, but I will treasure it for a lifetime every time I receive a friend like this.
In addition to this, I made a circle of friends that would feel me open when I'm sad. I can say that I met great friends in college. I basically met one of them before. He had become my partner in generating ideas before at the Street Dancing competition. He was so great and when we collide together, we surely can make a big thing. And now that we're on the same ground again, I can clearly state that we both found great friends.
Besides great friends, I also received some good responses from my classmates. I didn't know them all to be honest. I may know them on social media but I didn't know most of them in real life. And the thing that I am being shocked the most was that they already know me. They already know who I am even though we haven't do introduced ourselves to each other. I don't know how to handle such situations, but I was so thankful for their good response. I can treasure those moments but I will not let myself be eaten by those things. I will still put myself below my expectations and humbly take these moments because that is what we should do. We should not take it as an advantage because it can lead us to something that we don't expect.
My first and second days of being a first-year college student didn't meet my expectations since the University faced some problems in terms of fixing and adjusting to asynchronous learning during these trying times. However, I had fun that I know the environment I had right now. Hoping for more good things to happen. Cheers for more good moments.
Padayon, Future Teachers.
You can read my previous articles here:
Reminiscing The Month Of July, And Welcoming August.
May Pinagsisisihan Ka Ba?; Ang Dalawang Uri ng Pagsisisi.
When I was a kid, I had a dream.
Me, as a Fan of Wonderful Things.