My Ever Dream Goal
August 26, 2022 Friday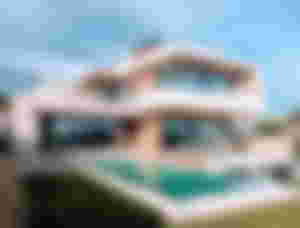 It's a Friday again, days really passes so quickly. Next week will be a few days left for August to be cherish and soon will embrace the Ber Months already. I smell yuletide season is too near and many wishes to be merry then.
When I was young and got a job, all I want is to help my family because I am the eldest of four siblings. My mother works abroad as a domestic helper in the Middle East while my father is a family driver.
I was freshmen in College when my mother works abroad. My mother decided to work abroad without consulting us. Though our family decides to support her decision because it is too difficult for her to leave without our blessings. My grandmother speak to us that we cannot change her mind and all we have to do is support her. So after she left, I learn all the hardworks at home. I do the cooking, laundry and some house cleaning. I also let my siblings have some chores at home like washing the dishes, cook simple dish, clean the house and water the plants. We divide some house works but I have the more loads because I am the eldest.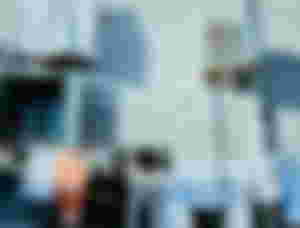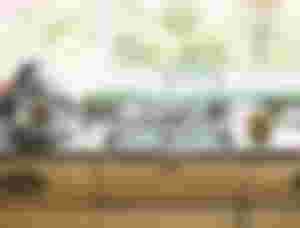 I never complain and my father let me handle all the finances. I learn how to pay the bills on my own. I learn how to budget and make how much money we have fits our daily needs. Then I know how tough my parents was for not showing us how they struggle to feed us all. I was caught in between if I have to finish my studies or stop and find a job and help my family. Yet being a half scholar in my college days is a blessing in disguise. I got to finish College and got a job. It was difficult since I have to work far apart from my family though I always travel many times in a year to visit and treat them.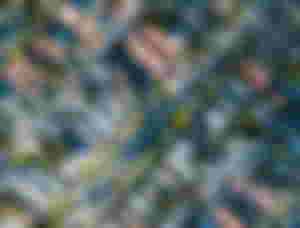 While working I only rented a room with a friend. Then move out later to an apartment shared with my close friends. Then once upon a time, there is a new subdivision to be develop near my workplace. They told me to get one unit since monthly payment is just around 1700Php. That time, I said I cannot since I am staying here for long and I love my hometown. The monthly pay is really low compared today yet my salary still cannot compensate all expenses since I am renting, budget and for my family. Though how I wish I could turn back time and find some ways to get one lot to have for my future house.
Now having a family of my own and still renting a house for years is one of the factors that we our expenses cannot breathe. For how many years, we planned to find even a small lot for our family and considering our budget too, we always failed. Why? Because when we are established already and ready to purchase one, there will be other problems we encounter. For instance, my daughter and son got hospitalized. There was a year or two that I was in a long sick leave and money runs out too far if one or more is sick, right? Even going to a clinic for some medical check up is too expensive already plus the medicines that needs to be consume. How much more getting hospitalized.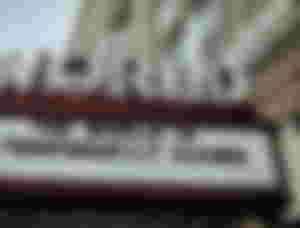 When hubby got a new job, we have a hope to have that dream goal of ours, to have a house and lot of our own. However after almost 2years he got retrenched when pandemic starts because their fine dining restaurant closes and many lost their jobs. It was another test of time for us as I solely work for us and I have an infant that time. The milk and diaper expenses for my baby cost much already and our meal was budget tightening. Sometimes my children envy other kids eating some snacks and wants to buy too. I just sigh and explain to them that next time I will buy them after work. It was a heavy feeling that I cannot provide what they need. Though they are not spoiled, they understand our situation and never complain if our viand from breakfast to dinner is only a moringa soup. Or sometimes we just settle for champorado in a meal. After all, our stomach was never empty and thank God my children is not choosy when it comes to food.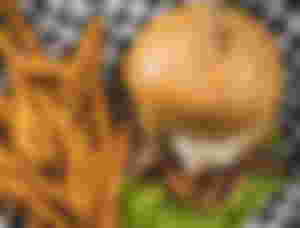 Thus at times I really treat their stomach. It might not be always but at least they have tried to eat burgers, fries, ice cream, spaghetti and some delicious food.
Although until now I am chasing that dream goal to have our own space. Not a big house, though just enough space for my children to stay comfortable and play around. Sometimes, I wish I am the lottery winner yet I cannot afford to buy a ticket so too far from winning such big amount.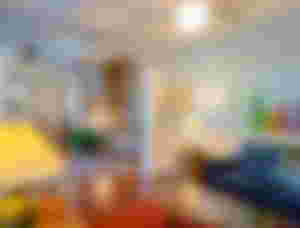 Somehow I know I can chase that dream. So no time to surrender and giving up is way out. As long as we work harder and earn, we can in God's time.
📷 All images from Unsplash
Thank you for reading this far about my life story. It might not be colorful but thanks God I made it this far and still strong. Sponsors of MaeAntoinette