Jealous or What?
July 23, 2022 Saturday
Jealous

feeling or showing envy of someone or their achievements and advantages.

"he grew jealous of her success"

Similar:

envious, covetous, desirous, resentful, grudging

feeling or showing suspicion of someone's unfaithfulness in a relationship.

fiercely protective or vigilant of one's rights or possessions.

-Definition from Oxford Languages
I write about this topic because of a friend. He is a loner and home buddy but we is talkative too with some friends of his kind and close friends. He is a colleague for some years. His life is unknown but not to a few. His long time girlfriend call it a quits a few years back when he admitted all his wrong doings and vices. He thought it will do good but it ends their relationship.
He wasted his time and having some fling. Then he admitted he is seeing someone and they lived together for some years now. I thought their relationship is fine and no issues.
One day, a colleague ask about my friend's girlfriend. She asked me their relationship is true. I said I do not know because I do not want to meddle or gossip about it. Yet she continue interrogating me while I keep saying I do not know, she said she knew her girlfriend because they live in nearby places in their hometown and that girl is married. I was in shocked and worried about my guy friend because we treat each other as siblings.
Days, weeks, months and years passed, they are still living together. I still keep in touch to my friend sometimes about work related matters or about my little business. We seldom talk about his life already since our working area have some distant apart now.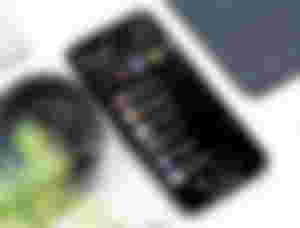 Though we stay connected through phone. We exchange messages online and do some call using my mobile phone. He is a friend I can count on when I thought all have turn their back on me. He is quiet but he has a big heart and I thank God for having him as a friend. Then just recently, a message from his girlfriend was sent to me. It was a message that seem so angry and threatens me. I was shocked and hold myself not to answer her provoking message. I never even inform my friend about it and ignore her messages. Then after two days, she message me early in the morning using my friend's account. So I replied to my friend's message, do we have a problem? Hours passed until I couldn't keep myself to be still so I texted him. It was a long message that I never got a reply nor my message online was read. But when I got home after work, my friend message me that it was the girl who did message me and blocked me. We talked because I called him. He said she is just annoying again to be notice. But I told my friend, you should talk because I do not want any trouble. Finally, he said he will and promise me her girlfriend will never do the same again.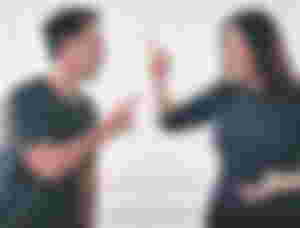 What? I told him, are you serious? You're talking like this and that. I know how his mind works and I said, talked nicely and sort things out. But if it turns out that she is jealous, I will really laugh so loudly.
I do not want others of our colleagues to know about this incident. Because I know they will just gossip and might makes the it more troublesome.
However, I cannot really put to pieces how the girl think or what comes to her senses to act like that. My friend is just 25 while she is 35. I never question their age gap as long as they are happy. But out of the blue, she acted that way to someone a few years more older than her? Oh my, is she jealous or what? Can you give me your thoughts then?
📷All images from Unsplash.
Thank you so much for reading my works. Sponsors of MaeAntoinette