BTS Lovers
September 15, 2022 Thursday
It's a beautiful Thursday today. The usual working day for me and the school day of my children. But what makes it to have such excitement in my children faces is the parcel we all expected.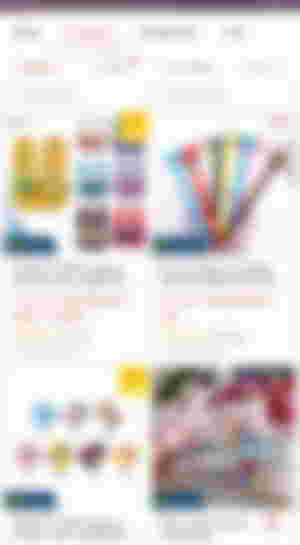 Just last month, I add some stuff to my cart in one of my online shopping app. Since we are an army family, I choose each one of us with different characters. But since I am really doing some budget, I cannot go check it all out since its a bit expensive. Though September came and some extra penny we've got so I ordered some stuff online within our budget. I also consult the kids and hubby so we can agree all to what to expect.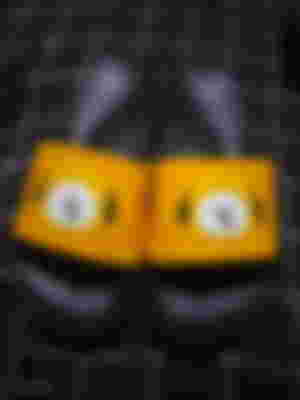 Oh, I got a yellow day because I am chimmy. I ordered slipper for me and hubby. I choose chimmy for me and rj for him. I love the yellow and black combi and so thus rj with orange and black.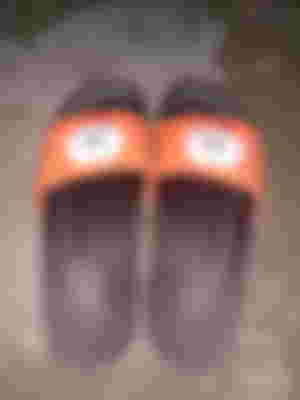 Hubby already use his slipper. I just took some shot of his rj slipper outside after we arrive home from my workplace. I did some overtime so I went home late and since it's already dark, hubby really fetch me and brought some flashlights too.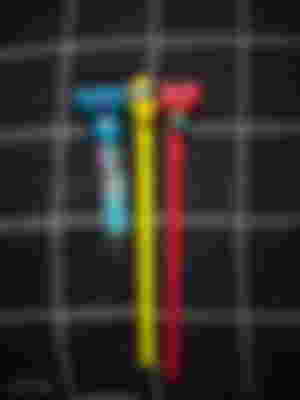 Then I also ordered some ballpens for ky children. Yes, only ballpens because I plan to buy them some BT21 stuff on december depending on how I merit them. Well, its another discussion with how I will merit them. Since I have three children, I also buy three ballpens. Even if my youngest is only 3years old, he will never let it slip that he will not have one. So the koya with 4 in 1 ballpen is for my unica hija. She is in 9th grade so she will have it. While my son who is in 4th grade will have the Tata ballpen and for sure the chimmy ballpen will go to the youngest one. My youngest got the first yellow BT21 slipper in our family thus I choose chimmy so he will have also all yellow stuff.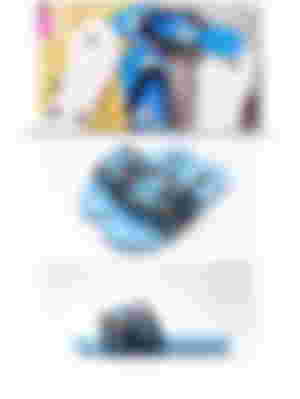 However, I already add to cart what my second child wants. He wants Koya so I choose the slip on slipper again but he had mention before that he finds difficulty using slip on slipper than the other old same strap. So I add two types of slipper then just decide later what to check out.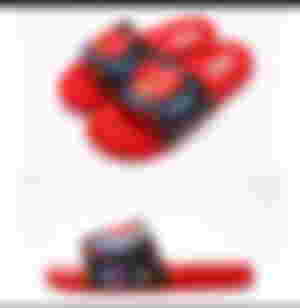 While my unica hija will also love this Tata slip on slipper. Though I add some BTS hat and tshirt on my cart for her size, I still have to filter it out later what to give for her. I know she will tell me all but I cannot afford to buy it all. Perhaps we will grind more to have it.
And to my youngest Chimmy son, he will be turning 4 on December. So I add some BT21 lote party bag for him. I know he will surely love it. Just like the tinytan her sister have, now he has it because he keeps asking for it.
Its hard to be a BTS fan or BTS lover, its pricey, no just kidding. What I mean is, its expensive to have BTS merchandise and even just those cheaper online is still not the budget price we can say. Though for a family like ours, I always explain to my kids how to value money. If we buy some stuff that is not a necessity then perhaps we need to work hard for it. Thus they just wait what comes around. Yet me as a mother, I love to see them happy with their BT21 stuff. Hopefully, I can save more to make them happier on December.
📷 Lead image edited on Text on Photo app and some screenshot from Shopee. While the rest is mine.
Thank you so much for reading this far. Do you like BTS too? Or the BT21 stuff? Feel free to comment and upvote. Sponsors of MaeAntoinette