Part 2: The Kitchen
It has been 2 days since I moved here, I unload all my stuff from the car and put it in one area of the house. I take many trips inside the house to figure out where all the stuff should be placed. The house is not too big but not too small as well. The house has enough space for me and my dog, It has one bedroom and a small kitchen, a typical apartment set up here at our place. But this house is different it is far away from the other house and it is so quiet and peaceful.
This morning when I am boiling water for my coffee, I take time to look around the area. It is so peaceful and windy, I saw my neighbors cleaning the front of their houses. This place is very different from the last apartment that I rented, In the previous location where I live, the majority of my neighbors are young just like me, but this time almost all of my neighbors are old.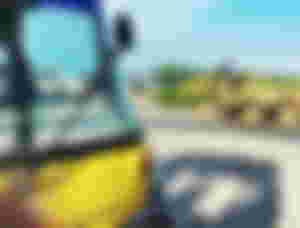 When I came back to the house, I started cleaning and putting the things in their rightful place but it is still in the box. Before that, I arrange the speakers that I haven't used for a long time because the houses in my previous apartment are too close, now I can use them if I want to because the neighbors are far from this house. I saw the news that My Chemical Romance is back with their new song Foundation of Decay, I listen to it since its release. It is so good that MCR is back and making music again, I thought they will never come back.
I first arrange the things in the kitchen in a manner that there is not a thing that my dog can reach. My dog is already 4 years old and he still loves to chew on everything. I unload the utensil and make myself breakfast while I am still sorting my stuff. It is afternoon and now I am done sorting things in the kitchen part of the house. It took me a lot of time because I have many new utensils that I unbox and clean before putting different beverages and spices into them.
It is tiring to sort stuff but it is satisfying with a bit of calmness, I don't if it is just me but it is so satisfying. Buying new things for the kitchen and arranging them, even if I am just buying cheap stuff and small stuff, I think is a big change in the house, both for aesthetics and function.
I will call it a day for now and rest, I need to work at night so I need some rest to so I have some energy to do my best work every night. tomorrow I will arrange my desk in the bedroom and some of my clothes.
All images are from Unsplash. Next time I will use my own image, I just don't have the time for now to edit and sort it. Thank you :)

This is the part 2 of my moving out story, if you want to read the first part here's the link

https://read.cash/@MWSA/my-last-day-cc0efddb

Thanks for reading and have a nice day :)