Many of us as parents has a fears. A kind of fears that we don't want to happen in our kids or sons. My experience of being careless is make me trauma. Especially to my eldest daughter that now she's 4 years old.
Disclaimer:im not master in english, so sorry for the horrific grammar
The first traumatic incident
Way back 2018, one day my eldest daughter as at that time she's my only child. It was october or September, then suddenly one day my daughter had a high fever. Though i take her a paracetamol to reduce her fever. It was night when it started then by tomorrow morning 5 am i woke up and breastfeed her because i will a laundry after i breastfeed her and wipe her forehead and other part of her body to reduce heat. So after 30 mins i check her up to breastfeed again, and i was wondered she's so quite. When i dump my hand of her forehead she was so hot, so i only wipe her with the warm water. And while i was feeding her on my breast, she's shaking(seizure) and her eyes goes up to her eyelid and she's also starting to pale and her lips got darken. When i stared at it, my body and mouth also shock and i don't know what to do since im first time mom. So i just cried looking for help but my mouth cannot open for calling some help. But God was good because our neighbor saw me crying and carrying my daughter, and she saw, my daughter pale already. So she ask me what happen and i explain, so then she command her daughter to get some ice and handtowel. Then she slowly rub it to my daughters chest and back to get back my daughter on its color. And in 3mins my daughter start pink her lips. And we thank God. And im hugging my daughter so much. Because i was trauma and panic. Because of my panic i didn't think what to do. This mistake of i am is one of my biggest fear and bad nightmare. Since that happen, everytime my kids got fever i instantly rub always their body on warm towel, and also i didn't sleep until it cannot low by 37.6,.thats why when my daughter got sick i never sleep. I swear i never sleep. Because in my mind any minute there could be something bad happen to them if i fall asleep. (if your asking, if i don't have any person to switch to watch our daughter. Will i couldn't find one especially my partner because i don't trust his ability to watch out her daughter and taken a medicine. He don't how so its useless, so im the one who taking care of my kids every time they sick.)
The second one!
My youngest daughter, while we are eating breakfast, i gave my child a fork with hotdog. Since my daughter is so active and likes to walk anywhere every meal time. So then when i finish eating and put my plate on the kitchen. I accidentally sideswipe her arms and she fell on the floor. I thought that the fork was not in her mouth, but when i get her. I saw her mouth got blood and her tongue had a wound. Not that too much deep maybe half cm the wound of her tongue. Since the fork impale into her tongue. Im also nervous that day. It was few months ago incident. So that day i never gave my duaghters a fork. Lucky it is not serious. I tried to check up it on the clinic but it was saturday so they are close. Because if i rush to the hospital my partner would be wondered. (anyway i didn't tell him of what happen because im pretty sure his going to punch me or kill me of what happen. So i make it secret to myself and also i bring my eldest daughter to not my partner wondered where i came from since we only wear "pambahay", since it is pandemic so i cannot bring my daughters to the hospital. So i seek consultation through online. And i pay 250 pesos. And the doctor prescribed me 5 medicines, the antibiotic, for the wound, and etc i forgot the other medicine hehhehe. I know im careless but it was accident, i didn't mean it to happen.
So far of being careless i am. My both daughters doesn't choke any small objects or eat some dangerous things like coins, pins and etc. I saw some mothers that there child choke a coin, an alpiril, pin and needle. This thing is my most fear that would not be happen to my 2 daughters. Because this kind of thing your sons could be in danger or 50/50% chance of survival.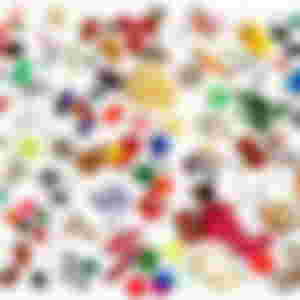 So this article of mine. I hope you can prevent it, either yiu are a first time mom or not. All those kind that makes your daughter in danger. Please keep it away and don't let them hold it especially those sharp materials and small objects. If you don't want to be blamed. Lets be cautious and aware. Being a parent is not easy but we can learn a lesson from our mistakes. I know im not the one whose having this kind of accident or carelessness. But im pretty sure we can be more extra careful.