When Life Happens
I'm back!!! It feels like I've been away for a week, I miss my usual routine of writing and then reading your lovely and inspiring articles. How's everyone? Still on writer's block? 
Speaking of getting blocked up, my time in the virtual world got blocked for a bit a couple of days ago after all the busyness in the real world. I got crammed with work and some extra responsibilities from our association, the Iligan Physical Therapy Society. The group has been inactive since the pandemic started and everyone thought that perhaps it's time to move on and do some great things.
It seems that the world has gone back to the 'nearest' normal life we used to have. Earlier this evening, my dad watched the news and mentioned that social gatherings, restaurants, cinemas and all are now permitted by the government to operate at hundred per cent capacity, however, there is a requirement for people going to these places and events-that is to be fully vaccinated. So, yes, this must be it. Great news? Maybe.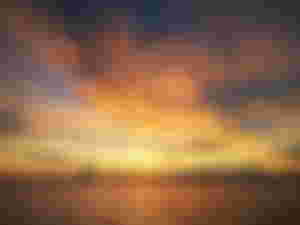 Thus, I guess we are now redeeming our lost time and vacation plans, etc. I can't even understand if we can "redeem" all that when "Time is Gold." We all lost the two years, we can't go back and amend it. We can only accept the lost time and opportunities, and move on.
I'm still feeling lost actually. It seems that the momentum I have created two years ago for all my future plans in life has just gone into oblivion. Now, I don't know how to start again? 
You know that feeling when you're actually busy working, your days are preoccupied with activities, and you live life like you own it..  But, NO. It still leads you to nowhere. You just live life filling the time and the gaps. 
Where to start? I don't know. It's unfair, that life happens now, when all your drive and passion just went down at the bottom, and even lost the power to shake off that mundane existence. Sigh.
Another burden that kept us down is my uncle's illness and medical expenses for the immunotherapy treatment. It's a fortune. He finished one session that costs a whooping $2,000, he would need that same amount after twenty one days, till he completes the total eight sessions. Oh dear Lord, we can only trust for His provision and hopefully healing comes soon for my uncle.
There are lots of things going on nowadays, the cost of living included. This is what we all have in common, so yes, let's just keep fighting… and pushing.
Anyway, when life happens, we just need to sit back and make some priorities. We don't need to juggle everything at the same time and mess everything up, right?
This will be all for now, thanks for reading and good night/ good morning wherever you are...
---
Lead Image and article photo by me
All Original Content (unless specified otherwise)
06/07/2022
©️ LykeLyca
---
Write articles and join us! Click read.cash
Make some noise by writing short posts. Click noise.cash
Join us on #Club1BCH Discord Channel