When It's Bound to Happen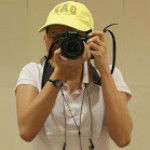 There are some things in life that are beyond our control. No matter how we plan to make it last, and to make it perfect, or just at least to make it work, things can go the other way around. Fate just leads us to things that are bound to happen, good or bad, it just happens.
I just hope these are like the rain that would ruin your outfit of the day, or perhaps the stove that runs out of gas when you're about to start cooking, or the gadget you missed to purchase while it's on flash sale. Things like this aren't so big to deal with, we can easily brush it aside,  and smile.
Unfortunately, at work, some of these things bound to happen can cause something detrimental to another person's life, or worst can be his/her demise. It's sad and indeed we are only human and there is far greater than our mind and skills could grasp. 
Just a few weeks ago, I vented out through an article "Rainy Gloomy Friday" about this patient under my care having a rough patch. Mind you, she bounced back gradually after that hypoglycemic attack, and we continued Physiotherapy since then. My hope for this patient bounced back as well. The past two weeks, I've been training her to stand up by herself, she's really trying so hard to complete the five minutes of standing we hope to accomplish. I thought that she's heading forward to recovery, as her physiotherapist I am really hoping we're heading in that direction.
This afternoon, I visited her again for homecare PT, and something unexpected happened. She got another stroke, this time she can no longer talk.
Since morning, the caregiver noticed that the patient has been so silent, she only nods and responds with her eyebrows when asked. They thought that she might not be in a good mood. Lunch came and the patient didn't eat anything. I came around 2pm and I was so surprised, she looked pale and weak, and no matter how I try to create a conversation she's not responding. I insisted on bringing her to the hospital because I suspected a recurrent stroke and indeed she had.
I don't know how or why, even the caregiver and her son were confused. They've been so cautious on the patient's diet, medicines were given appropriately on time, and I can say the caregiver has been doing her job so well. Still, she got another stroke and now her life is at risk. 
Sigh. Just sad.
Life is just so unfair and futile sometimes. Though, things happen for a reason, and I want to believe that maybe there is something to learn from this experience, but apparently my mind just fails to understand now, I guess.
Thanks for reading and sorry for this story for today. I wanted to write something inspiring after reading all positive articles about inspiration from some great writers here, but my heart took me back to what consumes my energy today.
Anyway, the mini-giveaway I initiated is still up and running until Wednesday, you can read my previous article for the details if you're interested. Again, heaps of thanks to all!
---
Lead Image from Pixabay (free to use image)
All Original Content (unless specified otherwise)
09/26/2022
©️ LykeLyca
---
Write articles and join us! Click read.cash
Make some noise by writing short posts. Click noise.cash
Join us on #Club1BCH Discord Channel