Upbringing and Responsibilities
The point at which your child becomes an adult and soon a married man is a miraculous thing for most mothers. But for my Math Teacher in secondary school, his son's marriage a couple of years ago also means freedom for her – from ironing and laundry, LOL!
Actually, not for my mom, before we stepped into the College/ University years, laundry, ironing and cleaning of our rooms were no longer responsibilities of my mother as a housewife. I and my siblings were trained to do chores and cleaning of our personal stuff and space. Well, I think we should get this kind of upbringing to learn and acknowledge responsibilities early on.
However, not a case for some families. Usually, couples with only one child tends to give less responsibilities and more freedom to their child. Some children in families like this lives comfortably indeed, but would have difficulty living independently later on in life.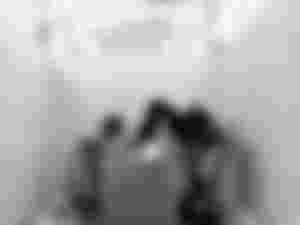 Anyway, going back to my Math Teacher I've met this afternoon, we had a short chit-chat about her son who was my classmate too before. I was teasing her that she and her husband was like back in the honeymooning stage again since her "unico hijo" now lives far away from them.
I asked her if she had made the long trip to Manila to pay a visit to the couple. She told me "No, it's hard to travel during pandemic." So true.
Moreover, she has been waiting until they will have their first baby. Jokingly, she added that grandmothers are more welcome than mothers-in-law! Haha! Is this true?
Must be, eh?
Grandmothers are so fond of their grandchildren. A lot of people can say that grandparents love their grandchildren more than their own son and daughter, lol!
Indeed, from experience, looking at my parents being grandparents now, I can say that they really have that soft spot for the little ones. When I was a kid, both my mom and dad are so strict and disciplinarian over house chores and school stuffs. Nowadays, they would nag us if we scold the kids. My mom would get angry at my sister if she hears her shouting at the child about modules and class projects. When in fact before when we're still in school my mom would scold us if we were caught slacking with school related stuffs.
Well, despite of that, grandmothers are great teachers for first time moms, must be one of the appreciated reason why grandmothers are more welcome than mothers-in-law.
Granny knows a lot about how to take care of the baby - during infancy and in those sleepless nights when the mommy and daddy can no longer understand why in the world their little one won't stop crying. Granny also knows those "out of this world" life hacks to make living a bit easier in a home.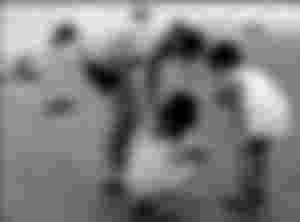 Last Thoughts:
Upbringing and responsibilities is indeed crucial, most children mature with this kind of training in the home. But, parents or grandparents can only teach us the tip of the iceberg.
Life and experience is by far the best teacher, because sometimes maturity and acknowledging responsibilities in life comes when life throws us lemons, and we have no choice but to step up and transform as a much better version of ourselves.
---
Thanks heaps for the support guys!
Smile wherever life takes you! Aja!
---
Lead Image and all photos by me (first posted on Facebook)
All Original Content (unless specified otherwise)
01/17/2022
©️ LykeLyca
---
Write articles and join us! Click read.cash
Make some noise by writing short posts. Click noise.cash
Follow me in Twitter @LycaLyke
Start mining, trading/ copy trading in Bityard
---