Undead Valentine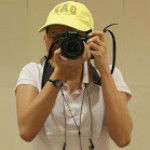 Boo!!! Hahaha! Not yet Halloween, but I kinda felt it while making this poem for @PVMihalache and @ArtistByron Valentine's day NFT giveaway. So, the rules are simple: make a card and play with the words: magor, horde and zickle in a poem. Share it on Twitter with the tag #ZickleLove.
So, here's my take:
Anyway, my editing skills sucks because I keep getting errors with the colors and it really took me too much time to make the card than to come up with the poem. I used the Canva app for this, and I don't know why or how but the colors mess up while I drag the text box on the card. I don't know, I'm just glad that I got it done and still love the result, while trying to get the theme of zickle love vibe alive.
Moreover, I guess this is what I frequently get when I try to complete a task in a rush. Whenever I want to hasten things, it seems the odds won't go in my favor. Thus, I keep making mistakes, errors come here and there, and delays become inevitable. Sigh. 
Honestly, I got annoyed and wanted to stop, but this was something I planned to do earlier, and perhaps write about it too here in read.cash because my neurons aren't cooperating on any topic at the moment. So, i'll just have to breathe in and out, and continue.
"Slowly but surely," is the key perhaps.
Time check, already 12.30AM now here in the Philippines, Valentine's day. So, happy Valentine's day everyone! 
Undead valentine's, again. No special plans whatsoever. But, I love it. 
As Toni Gonzaga said, "never cancel yourself." 
I just want to borrow that line from her because it holds some truth. Sometimes, people might disagree with us, a lot might hate and dislike us. But, we have to stay true to ourselves. I mean, how can you end up hating yourself too, after everyone in the world despises you, right? If you knew that you did nothing wrong, then keep your head up.
So, this valentine's day, love yourself more. Give yourself a big hug and tap on the back for being YOU. Cherish the people close to you, like your family and friends, for they too believed in your strengths and abilities.
Okay, back to reality. Tomorrow is a working day, and I have to wake up early for work. That's the plan actually haha! And, of course, buy a cake for my parents that we can share for heart's day dinner at home. My brother will be cooking our favorite kare-kare, that I am so excited about anyway!
---
Good night and Happy Valentine's day! Thanks as always...
---
Lead Image by me.
Card edited via Canva App. First posted on Twitter.
All Original Content (unless specified otherwise)
02/13/2022
©️ LykeLyca
---
Write articles and join us! Click read.cash
Make some noise by writing short posts. Click noise.cash
Follow me in Twitter @LycaLyke
Start mining, trading/ copy trading in Bityard