The Price for Revenge
In my previous article about "Misfits and Misfortunes," I left you a hanging scenario about this brave orphan teenager who battled with the rich kids and their respective parents from the Hera Palace Elites. Does it ring a bell? Yes? You're right, I'm back and inspired to write about this Korean Drama series "The Penthouse." 
I love the character of that orphan girl in the story, she's a fighter and I love her persistence. However, this brought an unjust demise to her life. Really sad, eh? I hate how her character ended, but some stories are really unpredictable, so what can I do?
Despite her demise, she was cunning enough to leave some clues about her difficulties and sufferings a few days before her death. These are disturbing revelations to the people who cared for her, however, too late to rescue her from all injustices. Anger might be the most accurate emotion felt by those who still longed for her existence, but revenge is the only tangible solution to lessen the pain they've felt inside. 
Revenge is nasty and dirty. And, no one can fathom what a hurting person, much more a mother, can do to console her from losing a child whom she never got a chance to pamper and love. The feeling of longingness and regret is understandable, but to avenge someone is just crazy as well, you got to watch how crazy this drama series goes.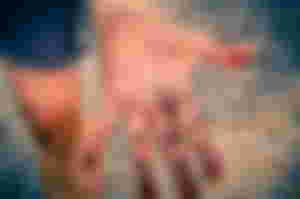 So, anyway, the grieving mother plotted ways and means for revenge. She was able to topple a corrupt politician that has been making fortunes by accepting money from adoptive parents who need bone marrow transplant donors from healthy orphan children. That brave teenager character that I love in this story has been a victim of this inhumane trade. Unimaginable indeed, if this is true in our society today, I would cheer for this mother who brings an end to this horrible kind of politicians.
However, revenge won't be as sweet as this sometimes. It can cause collateral damage to others that have been around us. In this story, it leads to another person's death, and a friend's unfavorable end. 
The price to pay for revenge can be painful indeed. At the back of my mind, I thought, is revenge necessary to appease our soul? Does it give us peace of mind? Is it worth it?
In my life, I have been in situations where sometimes I've been tempted to take revenge. But, it's just hard. The crippling part of it is the sleepless nights, moreover lying down without peace of mind is just difficult to achieve through the days that I plot my revenge. I realized, all this is not worth it. 
We deserve a good night's sleep, and we need the grace of God to finally lift up all the pain and injustices to Him. He is just, and I know that He sees all our struggles and one day He will uphold what is right in His time.
---
P.S. I just started season 3 and all the revenge thingy has gone outrageous, and no longer realistic I guess. I'm trying to finish it, hopefully, for closure haha!
Thanks for reading guys!
---
Lead Image from Pixabay (free to use image)
All Original Content (unless specified otherwise)
05/12/2022
©️ LykeLyca
---
Write articles and join us! Click read.cash
Make some noise by writing short posts. Click noise.cash
Join us on #Club1BCH Discord Channel