The Cigarette Peddler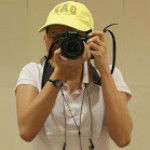 Psst Boy! Pabili nga ng sigarilyo! (Can I buy a cigarette!)
Usually, this is the line I often hear from jeepney drivers passing by in the intersection fronting the post office. Drivers would often call this lad carrying a box load of cigarettes, people would buy one or two, and sometimes he would change the driver's 20 peso bill to coins.
Boy, not his real name, would often sit on this concrete boulder at the side of the street, waiting for drivers call him for cigarettes. Almost every day he is in that same spot of this busy city.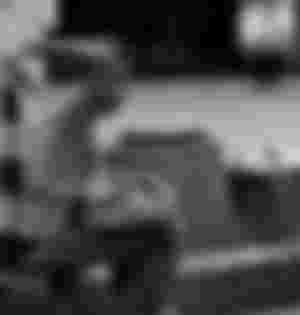 He might be selling cigarettes, but I have never seen him smoke. I bet this is the only way he knows he could earn a living and help his mother, a single mom, who has to raise him and two more of his siblings. 
As early as 7 o'clock in the morning, he heads off to the market first to fill in boxes of cigarettes that he needs to sell to passersby and drivers on the street. Meanwhile, his mom would go to a neighbor's house to work as a laundry woman, and his 10 year old brother will be left home with the little sister.
Before the sun goes down, he will be on his way home. I guess, every single day that is how he simply lives his life.
One day, in my usual routine in the morning, I am at this intersection waiting for my ride to the hospital where I am working. While waiting, I noticed that  I haven't seen Boy, the cigarette peddler, for like a week now. The next day, at the same location near the post office, I didn't see that young lad again. My curiosity brought me to intentionally buy some bread from a bakeshop  nearby and ask the saleslady where this young cigarette peddler, perhaps she knows what happened to him now. 
And, this is what the lady told me.
Boy received a scholarship in one of the reputable universities in Cagayan de Oro City, and might be attending college in the next school year there. I have learned that he will soon finish grade 12 next month.
This young hard working cigarette peddler is a smart kid, and has been juggling work during the day and studying with the school's module during night time. Oftentimes, he would do a part-time job in the bakery beside the post office. He earns an additional $3 by washing and cleaning baking utensils and equipment, and sometimes would go home with some bread from the bakeshop owner.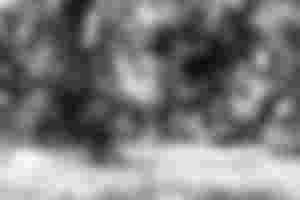 Soon, a few years from now, Boy would be a successful man judging from his extraordinary life. I don't know what course he will be taking, but I'm pretty sure that whatever he does, he will achieve with flying colors with his diligence and kindness.
---
Boy, in real life is indeed a cigarette peddler by the road. I don't know his life story, everything you've read from the third paragraph down to the last is fiction, however, I hope that Boy will bear this story in real life soon by God's grace because I love happy endings.
"Let us hold fast the confession of our hope without wavering, for he who promised is faithful." - Hebrews 10: 23
"This article is based on this writing prompt from grammarly that you can check here. There are various topics you can write about from there, but I was challenged to write about this:

I have read about @Pichi28 writing about reinventing a childhood memory. You can try it too!
Before ending this article, let me borrow this line from the popular Nike brand of sports apparel.
"Just do it."
Thanks for reading!
---
Street photography images from my previous photowalks. First posted on Facebook.
Last photo screenshot from grammarly
All Original Content (unless specified otherwise)
05/19/2022
©️ LykeLyca
---
Write articles and join us! Click read.cash
Make some noise by writing short posts. Click noise.cash
Join us on #Club1BCH Discord Channel