The Christmas Tamagochi Story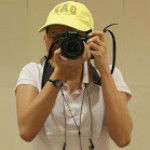 I can still recall growing up in a tough environment, when peer pressure dictated my behavior and even my clothes. I wanted so badly to be considered cool to my classmates and friends that I begged my parents to buy me an expensive keychain - the Tamagochi Pet, it's an egg-shaped digital keychain that houses a virtual pet. Well, not only that, I wanted those cool Converse sneakers too.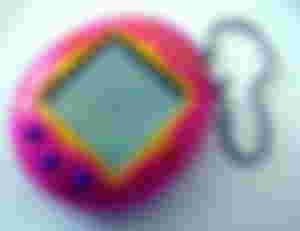 We're not a rich family, but being the eldest I was sent to this exclusive for girls private school in my elementary days, perhaps my parents only wanted the best for me. That school was thought to be the best maybe. Hence, my parents could only afford to pay the tuition fee and other important miscellaneous stuff. No more, no less. Thus, being a child, I also envy classmates who seemed to have all the excess in life. Having things that they wanted, unlike me that I could only get the things that I needed. 
I was in Sixth grade when the Tamagochi Pet fever became a trend, and I so love checking on it. Both of my seatmates have one, during the "ber months" I guess, only four in the class owned one. This handheld toy inspired me to study diligently, thinking that my mom would buy me one with my good grades. But, none. Christmas came and I was pressuring my dad to buy me Tamagochi. I was thinking that perhaps everyone in the class will be playing one after the Holiday break. 
One day, I got a phone call from my best friend that her mom will be going to Manila for a business trip and promised to buy her a Tamagochi. I got elated and told my dad if it's possible for us to give the money to my friend's mom so she can buy mine too. My dad said yes, but apparently my mom didn't, and I went hysterical for it. My stubborn self ran away from home.
We have two jeepneys that were for hire that time, and on that night before I left home, I snuck off into the driver's pocket to rob her of the rent they would give to my parents for that day. With the money, got a good amount enough to hand to my friend's mom for the Tamagochi. 
I walked my way to the house of my best friend. When I arrived, I saw robbers wearing clown masks leaving the house, I got terrified and ran. However, it was too late, the robbers noticed my presence and chased me everywhere I went. I hid myself in a box piled with tomatoes and waited for the day to arrive. Unfortunately, the break of day didn't come so soon. The criminals spotted me in my hiding, and I have to keep running again. I got tired and weary when my mom called and I woke up from that terrifying nightmare.
Oh! Thank God it was just a dream.
Since then I have never pressured my parents for that Tamagochi toy. Though my mom still insisted on making a deal with me, perhaps for the sake of learning my lesson.
She told me, "I'll give you all the money I make next week. You'll be incharge of the family finances - buying the groceries and paying the bills. Whatever you have left over you can spend on whatever you want."
I thought, that was really an awesome deal.
My mom goes with me to buy the groceries, and I was shocked to see how expensive the things that we normally needs at home. I was thinking that the New Year's Eve is just around the corner, and would love to pick more stuffs for our dinner table, but no. I can't spend more. And, then began going through the bills, of course I ran completely out of money long before everything was paid.
Then I realized my mother, she must be a financial genius - just to keep food on our table and decent clothes for all of us.
If I insisted with the Tamagochi pet, perhaps we would be living in darkness for a month - no power and electricity. I took a hard look at my behavior and wondered how could I be so selfish.
The holiday break was over. And, the Tamagochi has been still residing at the back of my mind, what if I'm the only one who don't have one?
Back in school after the holidays, nothing changed. Most of us don't have Tamagochi.
I realized that, perhaps none of us wanted to exchange our lives in a comfortable home with anything lucrative yet temporary. The experience made a lasting impact that made a big difference in my life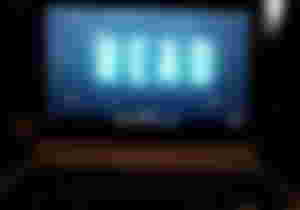 This article is for the #ChristmasChallenge2021 by @TengoLoTodo with the special requirement of @Eylz2021 for the creative READ image. The photo was an image of my laptop wallpaper.
---
Lead image edited by me (via Canva)
First photo with attribution
Second photo by me
All Original Content (unless specified otherwise)
12/21/2021
©️ LykeLyca
---
Write articles and join us! Click read.cash
Make some noise by writing short posts. Click noise.cash
Follow me in Twitter @LycaLyke
Start mining, trading/ copy trading in Bityard
---