Tell Me Where It Hurts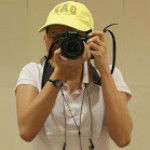 90's! Perhaps the early 20hundredth? Can you still remember this song from MYMP "Tell Me Where It Hurts?" Anyway, I love this song way way way back memory lane, and I don't need to explain haha! One thing I love was the name of the band - MYMP is an acronym for "Make Your Mama Proud," isn't that the sweetest? But, this is not the topic for now, so let's proceed. Just want to flex it that quick.
First, let me pin this lyric video here for you to listen, remember and reminisce... ayeee!
I can't imagine I would be writing this, I want to laugh at the back of my mind haha! And one more, hahahha! k, let's get into serious business now. wink**
Getting hurt and to hurt someone are just so relatable, right? I mean, we've experienced that once, twice, or thrice in the past. Anyone can be hurting right now perhaps?
Not necessarily about relationships with random people, ahm not too random I mean, but how about "Isang Linggong Pag-Ibig" (One Week Love Affair) I think that's pretty random, right? But, let's not talk about that...
Achy breaky hearts often starts from conflicts with friends, colleagues, partners, and I have read articles hurting over parents and siblings. The pain sometimes is just traumatizing, I can feel it. However, there are no analgesics for this type of pain, and no quick and instant relief to numb that hurting feeling. Most often crying is the only way to express it. Sometimes, we need to go violent and get angry, or write an article, or post on social media to vent out that pain, or listen to another sad music and cry a river. But, still hurting.
Sigh.
Then, accidentally, we hurt others too. Words that we often times fail to tame when we're mad and hurting, adding the injury.
 "but no human being can tame the tongue..." -James 3:8
Thus, it is only by the grace of God that we could be tact while hurting and calm even when our temper is to trigger. It is Grace Under Pressure.
---
Something brief for tonight, I guess.
---
But wait, this article actually stems from my injury today at work while rushing to get my lunch in the hospital cafeteria. I accidentally and badly twisted my left ankle. I put it on cryotherapy right away, thus I felt it numb the pain. So, I continued working the entire afternoon. I'm okay the entire time, but felt the pain again every time I go through the stairs, now I can feel that it's a bit swollen. Sigh.
I am trudging half of the day working with a wee bit of pain, when our doctor called and checked my ankle, then asked "tell me where it hurts?" That's why I started laughing before getting into "serious business" here, because this has been the most common line we ask to patients complaining of pain, lol!
Now, tell me where it hurts? How about in the comment?
---
Thanks for reading!
P.S. To anyone hurting, hugs**
---
Lead Image by me first posted on Flickr
Lyric Video from YouTube
All Original Content (unless specified otherwise)
04/20/2022
©️ LykeLyca
---
Write articles and join us! Click read.cash
Make some noise by writing short posts. Click noise.cash
Follow me on Twitter and Telegram @LycaLyke
Start mining, trading/ copy trading in Bityard
---