Tactlessly Right or Wrong?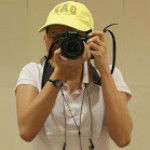 T-shirts with silly messages on them have become enormously popular. This afternoon, in our stroll in the mall with my sister, I find this print on the shirt of a woman perhaps in her forties - I'M PREGNANT!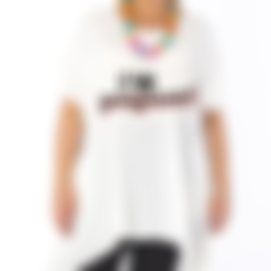 My sister laughed and said that perhaps she should be wearing a shirt like that when she moved back to Manila for work, just to avoid friends from asking her why she gained weight and her baby fats don't seem to disappear, lol! Yah, right! I think that would really save time and effort explaining over and over again what happened to her during the employment break.
For all we know, some people are just so keen and fond of body shaming.
Now, I remembered a friend who had this post on her Facebook- "The Meanest Thing I Have Ever Said To A Woman" - in that post she told her friend if her daughter will be a big sister soon, and her friend replied "No, I'm not pregnant," while looking at her belly, explaining why she gained weight and looked that way. 
Oh well! People can be so tactless sometimes. How often do we comment on someone about being so skinny, or so fat, disproportionate, ugly, haggard, messed up, so vain and obsessed, and etc.
Some can be so enormously rude, I can remember when I was graduating from high school, my mom and I  bumped into someone she knew during the graduation ceremony, and that woman commented that I'm so skinny and that my mom should have me checked by a doctor. I can no longer remember how my mom responded, but I'm sure about how I felt. 
Indeed, remarks like that can be so depressing. I felt ashamed and anxious, and have been asking myself why? Am I abnormal at  my age?
Though my mom reassured me that I should just ignore it, and somehow my innocent mind can brush it aside. But, at the back of my mind, it consumes my self- esteem.
Fast forward, after passing the board exam, and finally bid farewell to those never ending sleepless study nights, reviews and reading day in and day out. I made a goal to gain weight and to look fit. Indeed, I achieved that in some months of eating, and more eating haha! Just kidding. Guess I gained weight by eating right, sleeping enough and exercising regularly.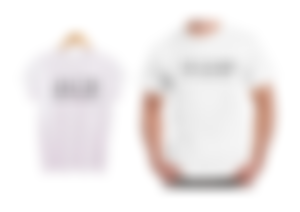 Anyhow, I don't know why some love body shaming. Though, we can use it as a driving force to correct and improve ourselves, but, I think it's not appropriate to be so insensitive with our words. Some people, especially kids and teenagers might take it differently and might cost someone else's life.
Tactlessly, right or wrong. Any word we utter can make or break a person. It totally depends on the one receiving it, however, to avoid hurting anyone we can at least tailor our words with grace… and with love.
"The tongue has the power of life and death,

    and those who love it will eat its fruit." - Proverbs 18: 21
Leaving you with that Bible verse.
Tame your tongue and be a blessing instead.
---
Been so busy for the past days, catching up...
Thanks for reading!
---
Lead Image and second photo from Lazada
First Photo from Pixabay - edited (Free to use, No attribution required)
All Original Content (unless specified otherwise)
01/22/2022
©️ LykeLyca
---
Write articles and join us! Click read.cash
Make some noise by writing short posts. Click noise.cash
Follow me in Twitter @LycaLyke
Start mining, trading/ copy trading in Bityard