Something From The Gallery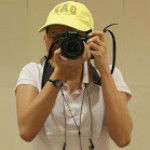 Ciao Mi Amore! Haha! Hello everyone!
Just something popping out from the prompts about "photos from your phone gallery" by @meitanteikudo. I'm joining the bandwagon, why not? This is fun!
Anyway, while scribbling the photos in my gallery, I stumbled upon this photo of Tokyo from the Money Heist series when she was about to die saying " you got to live a lot of lives" to Rio, that part of the series was captivating that I wanted to write something about it, but as always lost the inspiration to continue, so the photo just got stocked in the gallery instead. So, while writing, I was singing and humming that famous Bella Ciao line that this film popularized. However, I don't want to start with Bella Ciao, thus let me use Ciao Mi Amore, instead, lol!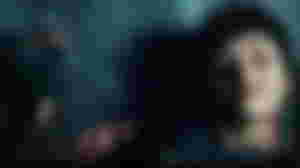 Okay, let's continue.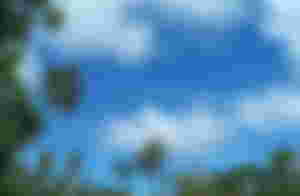 I took this today while traveling and hopping from one patient to the next, posted this noise too today because I always love to post photos about the sky, landscapes, nature, and etc. So, the sky is back beautifully in blue today, after a week of gloomy/ grayish skies and cold weather. I love it, but I hate the hot and humid atmosphere, because it's just so tiring to be outdoors, and traveling.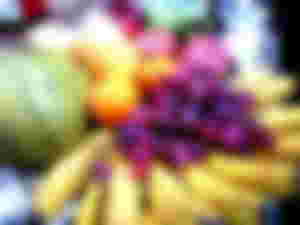 Yes! This is the most delicious, haha! My food photography skills aren't really good, so I don't want to showcase those food images on my gallery. But, I love fruits and for me the most delicious in my gallery. This was taken during New Year's Eve, it has been a tradition of most Filipinos to collect fruits during New Year, thus we have this. Many collect round fruits, but we wanted to be practical so we have banana too, lol! Not the customary, but we love eating it so again, why not?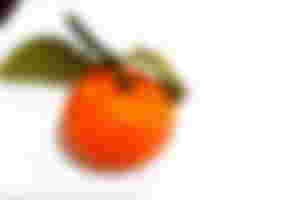 Just me trying Still Life Photography in this photo. I used to like this genre, and would try to take some composition and snaps of anything when I get a chance. The story of this was shared in noise.cash, all about the "Honesty Pantry" where a colleague of mine stores and sells fruits, soda, cookies, chips and stuffs in our little pantry in the department, we list down honestly what we bought and pay her when we see her around. Cool, right?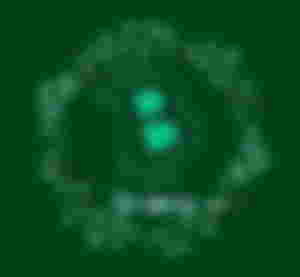 This has been posted on Twitter and noise.cash last December 2021 for the BCH logo contest. Also, my first to make artworks via Canva, so I love it, haha! Another good reason is that I love the combination of green colors in this image, it's the color of nature, and nature is always my favorite subject in photography, and my comfortable refuge as well.
Thus, I got these more...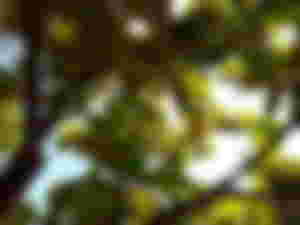 I love the leaves and the branches of this tree. It's a small tree actually that spreads broad and wide, like a shelter that protects me from the rays of the sun when it's already up during my morning walk.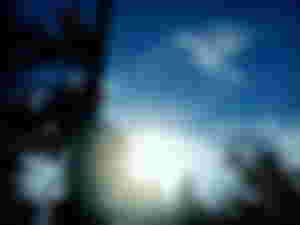 Just a random photo taken during my morning walk. I used to do photowalk before with my camera, now, I still love to take photos, but with my phone instead when I get a chance outdoors. Anything lovely and beautiful for my virtual friends here and there.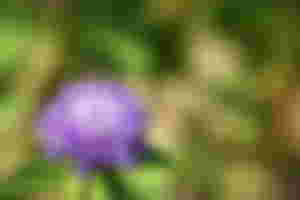 This pompom flower is so lovely as well. I actually don't know the name, but my friend Gertu here commented on my article one time that it's a pompom, looks like it indeed!
May, last year, after our Labor Day Adventure in an underwater cave and river, my phone's camera got broken and was later on fixed. Perhaps this was the first random shot I made while doing an errand and excited to use a functioning camera. Interestingly, I like the caption on this man's shirt "BCH GOES GREEN" as written. Oh! How I wish Bitcoin Cash would go up and higher! Waiting for the day when BCH would reach another ATH of $1,000 hopefully soon. And, everyone would be celebrating for sure.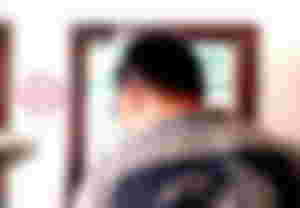 A lot to share, but this would summarize it all. Obviously, I'm not into selfies, I'm pretty much random, all over the place and all lol!
---
Thank you for taking the tour with me in this small gallery of mine. Take care everyone and stay safe from that pesky virus out there.
Bella Ciao!
---
First Photo (Money Heist) screenshot, not mine.
Lead Image and the rest of the photos by me (first posted on Noise, Twitter, Flickr)
All Original Content (unless specified otherwise)
01/19/2022
©️ LykeLyca
---
Write articles and join us! Click read.cash
Make some noise by writing short posts. Click noise.cash
Follow me in Twitter @LycaLyke
Start mining, trading/ copy trading in Bityard
---