Finally, the last part of this gastronomic series about the Philippines. I had a lot of fun researching and jogging my memory for ideas about food habits and practices from my previous domestic travels. Now, we are on the last part - my hometown Mindanao, the second largest island in the Philippines. This island is inhabited by both Christian and Muslim Filipinos. The food habits and ways of preparing food of these people have heaps of differences.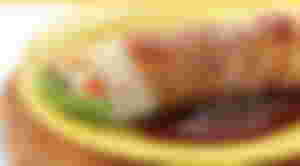 The Christian Filipinos living on the western side of this island, particularly those in Zamboanga, have developed food habits similar to those of the early Spanish and Chinese settlers. This colonial influence are exemplified too in their Chavacano dialect, visit
Zamboanga and you will discover more Spanish words than Filipino in conversing with the locals! Going back to the food, they particularly like to eat food with plenty of spices and sauces. Lumpia Ubod or Fresh Lumpia is one of the favorite dish. This is a spring roll recipe of vegetables, shredded ubod, tokwa, shrimp and boiled/ flaked chicken meat rolled together inside a lumpia wrapper. It will be served with the sauce that would add the distinct taste of the dish. The yummiest Fresh Lumpia I tasted so far is from Goldilocks, this is one popular local franchise in the Philippines thus you can easily taste this dish everywhere in the Philippines.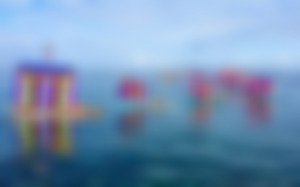 The Zamboanga peninsula is also popular for the Moro Vinta. It is a fishing boat so unique because of its size and lively colors. This industry paved their way to be makers of the bottled Spanish-style Sardines and the Montaños is the most relish you have to try when you visit Zamboanga. Canning factories of sardines also provides plenty of job opportunities. No wonder this province is known to be the Sardines Capital of the Philippines.
The Eastern region is the vast area of Davao. A well-known fruit called Durian is cultivated in this part of Mindanao. This fruit is delicious but it has a very unpleasant smell. It is a rich fruit and has practically the same composition as the avocado. Some people believe that it gives unusual strength to anyone who eats it, while some claim that this fruit is an aphrodisiac. The Christian Filipinos in Davao developed a delicacy out of this fruit- the Durian jam or Durian paste. Flavoring and the sugar mixed with the fruit has lessened the unpleasant smell. Durian paste can be flavorings and toppings for certain delicacies like Durian Tarts that makes a really good desserts.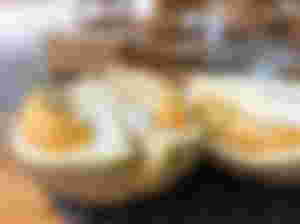 Davao City also takes care of crocodiles as much as they set priority in taking care of the Philippine Eagle. Thus, this Crocodile Park in Davao houses hundreds if not thousands of this specie. One exotic food Davao has is made up of crocodile meat, cooked in different viands like the Tagalog's Adobo. The park also serves crocodile ice cream, really exotic!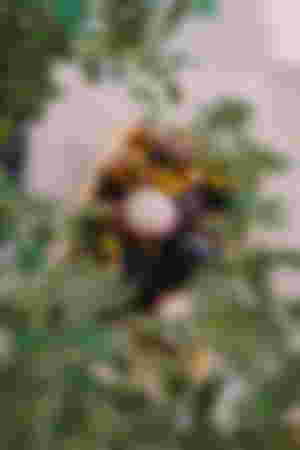 The Northern region of Mindanao includes the highlands of Bukidnon, this province by far makes Mindanao the food basket of the Philippines. People in this region are into farming, producing high value crops for export all over the Philippines. Popular fruits this province have are pineapples, bananas and mangosteen. The latter is something distinct in this region, it has pleasing sweet-sour taste. The edible part of the mangosteen fruit is the fleshy white pulp enclosed in a tough skin. It is usually eaten raw. The skin of this fruit is believed to have medicinal value, and most locals have it dried and boiled, the water is then taken as tea. The crops of Bukidnon is a variety from simple crops like potatoes, cabbage and etc. And high value vegetables like leek, parsley, romaine, lettuce and a lot more. Camiguin province also produces
the top and sweetest Lanzones, a local fruit and well loved by a lot of Mindanaoans. Cagayan de Oro's Pastel is a favorite delicacy for 'Pasalubong' or as food present by travelers and tourists. Pastel is a soft bun/bread with yema or custard filling, great with a cup of coffee.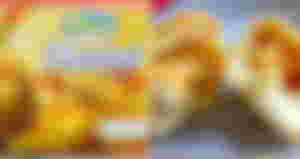 The Muslim Filipinos of Mindanao do not eat pork, their religion forbids it, but they eat carabao or goat meat. These non- Christian also use coconut milk in their food and loves using yellow ginger and chili pepper for the color and flavor. The natives near Lake Lanao are, however, fish eaters. Muslim dishes are quite different in many respects from other Filipino dishes. Such dishes as Piassok, Pialam and Landang-landang are typical Muslim favorites. In Iligan City, Pater is a Muslim dish that is also a favorite by a lot of Christian Filipinos, this is like a rice topping, and you can choose tuna, chicken or beef as toppings, best served with Palapa. Palapa is like a spicy appetizer made of native onion leaves. Pater Al Kuwait is a local restaurant that serves delicious Pater wrapped in wilted banana leaves, this shop also has bottled Palapa so convenient for present in your future travel in Iligan City.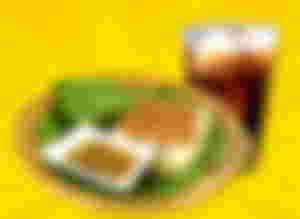 I hope you enjoyed this virtual tour in Mindanao. But, words aren't enough, you have to experience it! Visit the Philippines!
You can type #EatsMoreFunInThePhilippines in Google's search engine, this is a famous hashtag to showcase the Philippines fun culinary culture and experience.
You can also visit both links for the previous articles about;
Philippines: Luzon Food Habits and Practices
Philippines: Visayas Food Habits and Practices
________________________
Write your world and start earning BCH! Scroll up and SIGN UP for FREE!
________________________
Photos not MINE and with attribution.
________________________

#Philippines #Mindanaoan #Mindanao #PaterAndPalapa #FoodBasketofthePhilippines #MoroVinta