Off Duty Today But I'm a Busy Bee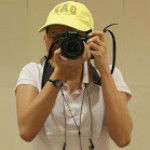 Buzzzzz zzzzz…. That would be the sound of the bee and the sound of my tired self wanting to sleep, lol!
But, before hitting the sack let's have a short chit chat.
I woke up early on my off duty and all because of my sister arriving today from Manila because she really wanted to vote this coming Monday - Philippines National Election. As usual, I have to drive and fetch her at the airport. My brother is lazy doing errands like this and mostly always have the best excuse in the world, so I really don't have a choice but to do it myself.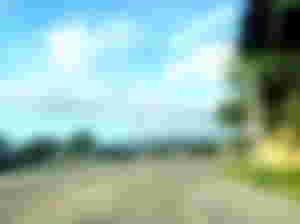 I have that iffy feeling that there would be no decent restaurant in the airport or nearby so before exiting Iligan City I made a drive thru at McDonald's and grabbed a burger meal. Good thing because the flight has been moved for 40 minutes.
The Laguindingan airport is only for domestic flights and since the pandemic started only passengers are allowed inside the building, other visitors will be accommodated at the roofed benches outside. So, unfortunately, with the hot and humid weather today, staying for some hours in the area was a torture. I got a splitting headache from that ordeal. Sigh.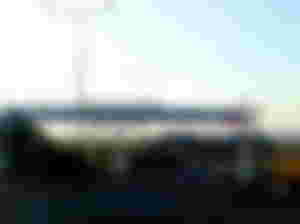 There are two flights from Cebu Pacific that almost overlapped because of the delay. I also didn't get the flight details so I'm just basically guessing that she might be here or there, lol! And because of that, something embarrassing happened to me.
Lots of passengers came out and there's one girl that I really thought was my sister- same body built and long hair, so when she got to the waiting area I surprised her by poking on her waist with my fingers. My sister hates getting tickled on that area and that's why I purposely did it. Surprisingly, it's not her, yikes! And, I was really ashamed while apologizing, because the girl got a bit mad and there were lots of people around us. Oh well! I have to blame the masks!!! 
My sister came out a bit late, this time I'm more behaved and careful not to make anything foolish lol! I told her about what happened earlier and she just laughed out loud, telling me that she's disappointed that the girl did not punch me in the face. Seriously?! I still don't think that I deserved to be beaten up after waiting for hours on a hot and humid day. Sob.
Anyway, she bought me a cold milk tea later when we arrived in Iligan City, and oh wow! It's the best for this kind of weather. My mood elevated like Christmas time, felt like I just hopped on a winter wonderland! Lol! Just exaggerating.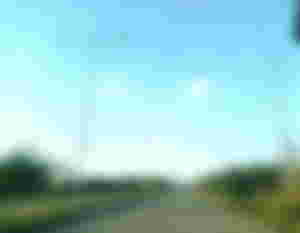 We arrived home already at five o'clock in the afternoon, and my weary, tired soul had regained some energy when I saw my laptop and remembered that today was the mint launch of smartBaby NFT. I quickly opened my laptop and visited the joystick club mint page. I thought it would sell out fast considering the price per mint, but there are still lots, so I minted a few at the moment. I'm just excited to see some cute babies on my Oasis.cash wallet. Aww, just sooo cute. I've seen one smartBaby minted by another user with a Philippine-inspired headband, and it looks really cool. These are the ones I got so far, and I particularly love the baby with braided hair, though I think the one with an astronaut suit has the best rarity score among the four babies.

There are still lots of babies left for minting, so if you want one or more, visit the mint page here and spend only 10 JOY per mint. If you're single or married without babies yet, now is the time to get one, haha!
Okay, time to go zzzzz… I'm gonna hit the sack. Good night and promise I'll be busy with my virtual affairs, read.cash included, tomorrow. It's Sunday and hopefully no more errands for me.
Thanks for reading guys!
---
Lead Image and all photos by me. Just some random photos I took while traveling. Second photo first uploaded on noise.cash.
SmartBaby NFTs are mine. Screenshot from joystick.club website
All Original Content (unless specified otherwise)
05/07/2022
©️ LykeLyca
---
Write articles and join us! Click read.cash
Make some noise by writing short posts. Click noise.cash
Join us on #Club1BCH Discord Channel