Nearly Killed Before Christmas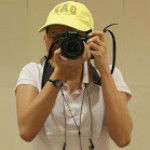 It was a sunny late afternoon when I was walking down the road home bound. Though the street was eerie and silent, I tried to comfort myself by humming a Christmas song in my mind. I thought it was because I was excited that the holiday is just four days away. And, because of my festive mood, I was completely unaware of the man walking towards me until he spoke.
"Hi, I'm a friend of your father's," the stranger said, awkwardly smiling.
And, I smiled back. In those days, I thought, no one would be worried much about strangers. Christmas holidays have been just all about love, kindness, giving, and merry-making.
"We're throwing a party for your dad," the man continued. "But I have some questions about what to get him. Could you help me pick them out?"
I agreed because I was so eager to do something for my father. 
So, we walked to his car which was parked a couple of blocks away, and got in. The man drove north and only talked a little as we exited the city and off to the open fields. On a remote stretch, he pulled over.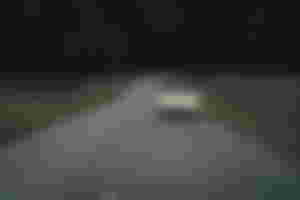 "I think I got off on the wrong street," he said, handing me a map. "See if you can find the main highway."
While I studied the map, the man got up and walked to the back compartment of the car. A moment later, I felt a sharp pain, like a bee sting at the back of my neck. I felt another sting, then twisted in my seat and recoiled in horror. The man, his eyes cold and intense, stood over me, holding an ice pick in his raised hand. 
I tried to protect myself, but the man pulled me to the ground. The ice pick plunged to my right chest, yet even in my fear, I sensed that it was not penetrating deeply. The man held the pick for a moment on my chest, his hand shaking, pulled it off and put the weapon down. Without saying a word, he pulled me back to the car.
"Your father cost me a lot of money and made things hard on me," the man said while catching his breath. "I'm going to drop you off a few miles from here. I'll call your dad to come and get you."
He drove for some time, and turned onto a dirt road and stopped the car in a secluded area of rocks and tall untamed bushes. I was relieved to be out of the car, and didn't notice that he had a gun held on my left temple. But, mercilessly aimed at my left leg before he left. I cried in silence and never moved an inch thinking that he might come back and kill me. I shrunk back in the bushes, too frightened to speak. My wounds were not serious as I bravely comforted myself, but I helplessly ached with fear. The night came and I became so weak, I cried and shouted faintly, but no one seemed to hear. 
The white shirt and denim jeans I was wearing were all in red, however the blood oozing out of my body reduces as the night breeze slowly numbs my senses, or perhaps I can no longer feel my wounds while my consciousness slowly fades away.
Thank God, I woke up in a hospital bed, already Christmas eve.
---
Hello guys! A few weeks ago I've read another challenge from #PromptlyJonica and it's about flash fiction.
So, the goal is to write flash fiction out of the last dream I had, and since I no longer have vivid dreams, I instead tried to make a story of an interesting dream my colleague recently had.
Dreams can be really weird sometimes taking us back to Christmas or at any memorable time of our lives, and for her I believe it was because her family struggled so much last Christmas time. Whatever it is, I pray that she and her family would find healing and closure by God's grace.
Thanks for reading!
---
Back to the prompt, here are the rules:
Join the Promptly Jonica community here

Write a flash fiction using the last dream you remember (or a friend's dream) as the theme.

Write 100% original content

Write at least 600 words for Rusty to be happy. If your story is very short, an introduction will help add to the word count.

Submit your article to PromptlyJonica

Tag @JonicaBradley

Enjoy!
---
Lead Image and last photo by Victor Kallenbach on Unsplash
First photo by Alexandre Brondino on Unsplash
All Original Content (unless specified otherwise)
05/22/2022
©️ LykeLyca
---
Write articles and join us! Click read.cash
Make some noise by writing short posts. Click noise.cash
Join us on #Club1BCH Discord Channel