Just Fresh, No Rugged
Hello guys! Let's talk about anything under the hidden sun, haha! As I started writing this, the sun has been hiding, however this afternoon the sun showed up and I'm so happy because my laundry will finally get some sunlight. Smells fresh and not rugged now, lol!
Anyway, I love the fresh start of staking from these three smartBCH projects, first with the NFT Club's Pixel Guy and Shorai, then the Forgotten Lads, and recently, the Joybot NFT from Joystick Club. These three projects are really doing great in the smartBCH ecosystem, so dive in guys! 
Unfortunately, this poor shrimp farmer can't mint lots of NFTs when there are still available NFTs to mint wee back time. If I'm a whale perhaps I could've minted so much more. But, anyway, I'm all good. Before the year 2022, my goal was to explore NFTs and now, I am here, trying to build my NFT portfolio and staking on smartBCH.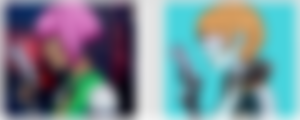 The NFTC token, the token earned from staking Pixel Guy and Shorai, is on a pump, and available for swapping and staking on Mistswap. Meanwhile, tomorrow, the project will have another NFT minting launch of Kensho NFT, the male counterpart of Shorai. So, guess it's smart to hold that BCH and prepare for the minting, one NFT is .05BCH or 850NFTC, but there's only 2000 supply for NFTs sold with the NFTC token and more allowed for the latter.
The Forgotten Lads went smoothly yet slowly earning LAD$, or perhaps I just got overwhelmed with the fast rate during the first 24 hours of staking. Also, there's a RPG game coming soon from this project, so, I guess this is something to watch about on smartBCH.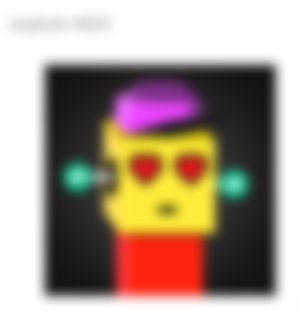 Lastly, but not the least, my lone ranger joybot is earning fine and looking cute while charging, I hope I have lots though, must be a cuteness overload, lol! Anyway, if you're into gaming, you can earn more reward with your joybot NFT while playing games in the joystick club arcade. Anyway, I tried playing with the arcade games but I keep losing lol! I think i'll just have to leave my NFT bot earning while staking and forget about the games, haha!
And, here's another regret, while this poor shrimp was saving for some BCH to buy joybot NFT, today, as I checked the floor price, it surged up to .11BCH per NFT, yikes! So sad, I don't think I could ever give this lone ranger a partner. Sigh.
So, no rugged, I believe from these amazing projects on smartBCH, however lately, just the other day, I almost got rugged though with the BCH Town. Thank God I was not able to buy it because the day after the launch the devs just ran away with a total of 95BCH according to this tweet! Oh my! The person behind this will meet KARMA really soon.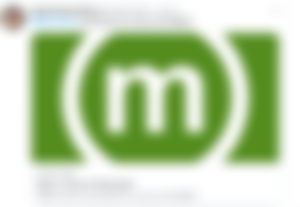 The past few days, I was excited for this because it's a building-kinda game, of which I believe I would love to play. I even followed both read.cash and Twitter accounts, and I think I even participated in their upcoming giveaway too. The launch came and lots were buying, must be because of the juicy APR too, I was almost tempted to buy a few tokens so I could start earning more TOWN while waiting for the game to start.  However, the shrimp waited for the dump so I went to bed and decided to buy it in the morning. I was saved from buying that freakin scam token when I got an early call from the hospital. Later that day I read a message from Club1BCH TG that BCH Town was a scam, ran the money, and deleted the website, telegram and other social media handles. 
Goodness! I can't forget his/her name - YULLI. I wonder what's the real name or person behind that username, very cunning and really a scam artist. I don't know how we could filter out people from making projects on smartBCH that have evil intentions, because lately there has been several of them already.
Ending this article with these 4 words:
Beware of rug pull!
---
Good night and thanks for reading!
---
Lead Image (first) and second photo are mine.
Last Image credit to the owner.
All Original Content (unless specified otherwise)
04/13/2022
©️ LykeLyca
---
Write articles and join us! Click read.cash
Make some noise by writing short posts. Click noise.cash
Follow me on Twitter and Telegram @LycaLyke
Start mining, trading/ copy trading in Bityard
---