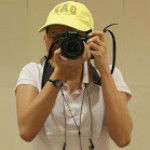 "I always think of her head - I picture cracking her lovely skull unspooling her brains trying to get answers." - Nick Dunne
Imagine, for anyone's partner to be so desperate in reading your mind, to the extent of opening your head. Ah! Horrific, right?
And, what would you do when you discovered that your partner is a psycho few years after marriage?
This movie "Gone Girl" reminded me of the song "Sweet But Psycho," but I would go for my title "Hot But Psycho," because literally the girl in the movie is so charming and desirable for most men.
She's a writer and her books are bestsellers. She is prominent, confident, smart, beautiful, wealthy and adored by many. However, she's not perfect, she's a psycho.
I know, psycho is a strong mean word to describe anyone, but to do crazy things and to the extent of killing someone is just insane, right?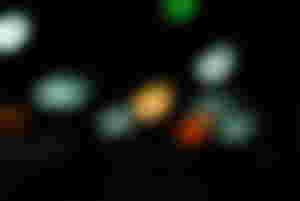 Amy Dunne, the wife, started to display weirdness in her behavior when she discovered that her husband Nick cheated on her, with a young girl and his student. Amy got anxious about it and reckoned that maybe they just needed a baby to fix their marriage. However, that reckoning came late, Nick slammed the idea and for the first time hit her. That moment on, Amy's mind got twisted.
The fact that she was physically attacked by her husband prompted her to buy a gun to protect herself. Not only that, she even orchestrated a plan to fake her death, put the blame on the husband, and eventually dump him for a lifetime of imprisonment.
The Plan. Amy raised her life insurance, and asked her husband to do the paperwork. She made unnecessary spendings on Nick's credit card for outrageously expensive stuff, kept a fake diary that she half burned it in a microwave of Nick's father's abandoned house. She befriends a neighbor to vent off her miserable life, and package herself as a pregnant woman with a legal medical record brought about by stealing a pregnant friend's urine. On the day of the (fake) crime, she meticulously staged a crime scene, hurt herself and pooled blood in the kitchen, cleaned it off and escaped with a  getaway car.
The plan was almost perfect and flawless. 
However, the setbacks of Amy's plan started when she befriended a crooked girl and neighbor, in the new house she rented. When the girl and her boyfriend sensed that Amy had been keeping a lot of cash in the house, the crooks robbed Amy penniless. Amy can't report it to the police with a dead/ missing identity, so she instead called her ex-boyfriend who was still head over heels for her. 
Of course, the ex-boyfriend helped her, but Amy couldn't resist playing another crime to escape from this guy and returned to her husband. She killed him, pretending self defense over a sexual assault.
Amy returned home to Nick, with a dramatic entrance drenched in blood, and faked a testimony to the police that she was being kidnapped by her insane ex-boyfriend.
End.
---
Seriously, wow! She must be a psychopath.
But, thinking about the pain she felt being betrayed by her husband, must be an unfathomable pain. The hurt that damages her dignity and self-worth must be so intense. I wonder, could that justify her actions?
Can you do something insane like that to teach someone a lesson?
I leave you with those questions.
The movie was good and mind-boggling, I watched it because I'm a fan of Ben Affleck and he was Nick Dunne in this movie. This is available on Netflix.
---
That would be all for now, my hot and sweet virtual friends, not pyscho of course, haha!
Have a great evening and morning wherever you are!
---
Another article inspired from a movie:
---
Photo by me. First posted on Flickr.
All original content 11/25/2021
©️ LykeLyca
---
Write articles, earn Bitcoin Cash. Join us! Click read.cash
Earn Bitcoin Cash by writing short posts. Click noise.cash
Follow me on Twitter @LycaLyke
Start mining, trading/ copy trading in Bityard
---