'Drawing' Travel Plans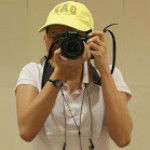 Ever since the travel restrictions were lifted in most tourist destinations here in the Philippines, me and my colleagues at work were planning to travel somewhere and escape the stress of life in the workplace. I can still vividly remember our wholehearted longings and promises to breathe some fresh air somewhere when traveling will soon be easier like the good old days. 
February came and everyone was anticipating the summer getaway. Being the savvy traveler in the group, I am usually tasked to make the planning, like booking for the cheapest hotel accommodation, tickets, itinerary, etc. Thus, my excited wandering soul would then explore our options, research here and there, and only to find out that everyone will be busy. What a joke! Eh?!
So, here are our drawing travel plans so far for the past six months, lol! For my not-so-millennial readers, the term "drawing" has been used widely now by the young generation (including me, haha!) for plans not realized or perhaps just canceled.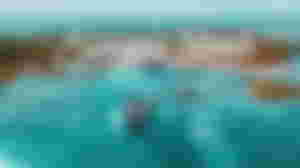 Siargao is an island in Mindanao, and one of the best tourist spots in the Philippines. Last 2017, we had our labor day getaway in Surigao del Sur. This province is known for the Enchanted river, Tinuy-an falls and the beautiful Britania group of islands, from this getaway, we realized that we can't include Siargao in the itinerary because it's a bit far from our destination, so we planned to maybe visit it some other time. We planned to go there by March, but NO. Just drawing.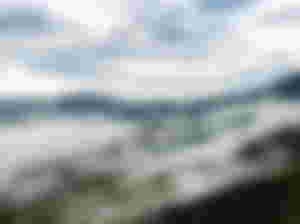 This is a popular trekking route in Bukidnon. I've been wanting to explore this place ever since I've seen this on Facebook. There are actually travel agencies that offer joiners for this trekking adventure at a very affordable price, still again it's a miss. I was about to book myself and two of my friends to join the dawn trekking last March, but the agency canceled the tour because it has been raining and it's not safe to climb. Since then, the rain keeps spoiling our plans and eventually work keeps us busy again. Haaayy drawing…
We plan for a Mindanao escapade only, but Iloilo City is an exemption. This popped on when our co-PT in the other hospital informed us that there will be a seminar in Iloilo City by May. Again, we got excited because we also love to go to Gigantes Island. We thought that this would be a perfect opportunity to get a few units of CPD (Continuing Professional Development) for Physical Therapy and explore Iloilo as well. My excitement took me first to start researching for tourist destinations, hahah! Later when we emailed the organizer of the seminar, it was fully booked. The threat of Covid19 prompted them to limit the number of attendees to forty participants only. So sad…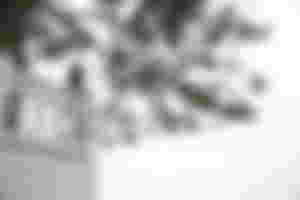 This is new in the list. Just last week, the group again wanted to go for a road trip and we thought Davao and Buda would be perfect. Well, I was tasked again to plan it ahead of time, but at the back of mind, I thought that perhaps this would be another drawing travel plan that I don't want to expect to happen, lol! Or, might happen, but I don't want to get excited so I will let them do the planning, haha!
Thanks for reading, guys!
---
First photo by Viral VideoPH
Second photo by VacationproTravel
Last photo/ lead image by me
All Original Content (unless specified otherwise)
08/31/2022
©️ LykeLyca
---
Write articles and join us! Click read.cash
Make some noise by writing short posts. Click noise.cash
Join us on #Club1BCH Discord Channel