Burned But UnForgotten Lad
Sleep finally came at dawn on that first night in the Burn Ward, and I didn't waken until mid morning. It wasn't the screaming that woke me up; it was a pleasant voice greeting me. 
"I expect you could use a coffee for that," the stranger said.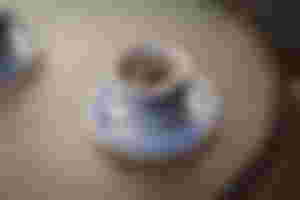 Painfully I rolled my head sideways. My visitor was a shocking sight, an ambulatory patient so cruelly burned that hardly a shred of true skin clung to his body above his pajama pants. He held out a cup of a seemingly ordinary instant coffee. As usual that didn't work, the blisters on my left arm and upper back nags me all the time.
This burned entertaining lad, perhaps in his 20's was a fellow southerner, I can tell from his accent. He was a soldier, who had been burned during a gasoline explosion. Most people in the ward call him "Sir." I never did learn his real name.
"Are you starting your baths this morning?" he asked. "They ain't no fun, you'll get through them, I'll be waiting here to talk when you come out. You'll forget the pain quicker than you think."
Indeed, the first bath was a frightening experience. My litter swung over a pool of tepid water, I lowered my body until I was fully immersed. After I had soaked long enough to soften the skin, a Doctor with tweezers pulled the dying skin and flesh from my body in strips. Before it was over, the Physiotherapist took over to teach me some simple exercises to make my arms and neck flexible despite the extensive wound.
"It's part of being burned," the young doctor said to me. Indeed, all patients tremble in the burn ward.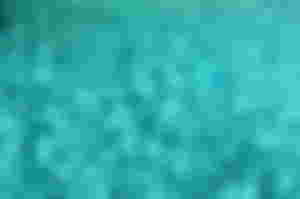 When I came back from the first bath, I found Sir, true to his promise, beside my bed to talk away my fright.
"I can't go back there again," I said to him.
For the first time, his voice was sharp."You will go back. This is how we get by here. Every bath you finish is one more bath behind you. You thank God for every day and every bath, and you don't think about the ones to come." 
Then he switched to other topics and, as his voice droned on, the torture of the bath receded. Slowly I unclenched my teeth, and eventually I began to talk of myself. To escape the painful present, I fled into the memories of the past for every summer vacation I had with my family. Sir talked nostalgically for a while too, especially about his wife. But, with optimism, he fled mostly in the future. About his plans of opening a repair shop when he finally gets out of the hospital.
No miracle of plastic surgery, I believed sadly, was ever going to be able to fix this man's face. Yet he talked with such contagious excitement about serving the public in his shop, and his overwhelming courage to go through the baths and painful skin graft one after another. 
I was ashamed of my fear and instead thanked God that I had just one graft to undergo and not my friend's "one after another."
Finally, the day arrived when the baths and tweezers had removed all the skin and flesh that would slough off me. The doctors began my skin graft. For five days, I lay flat on my stomach, forbidden to move. Sir was more often than ever at my side - with a story, a coffee, all warding off the horrors.
About then, a fire ignited in a building nearby, and the ward population increased overnight. Sir moved constantly among the newcomers, providing warmth everywhere, helping, strengthening, and inspiring.
My graft was uncommonly successful and quick to heal. As the day for my release approached, I felt guilty about my rapid recovery. When I looked at Sir, it just didn't seem fair. But, he was delighted by my good recovery.
---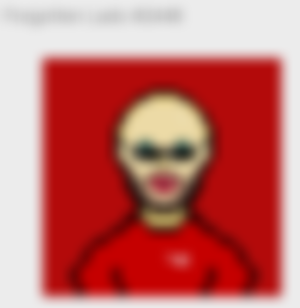 The Forgotten Lads NFT is an art project that portrays stories of any one's life. And, for me, I choose to make this story for my Forgotten Lad. Well, actually his story was remarkable, so he is Unforgotten Lad, simply on red shirt spotless of any burned skin.
This is fiction, with some facts, and you can actually tell where I am in this story.
Thanks for reading!
---
Read more stories of inspiring people here:
Man Can Fall Down and Get Up Again
The Turtle, The Snail, and The Worm
---
Other photos from PIxabay (no attribution required)
NFT is mine (by the Forgotten Lad)
All Original Content (unless specified otherwise)
02/07/2022
©️ LykeLyca
---
Write articles and join us! Click read.cash
Make some noise by writing short posts. Click noise.cash
Follow me in Twitter @LycaLyke
Start mining, trading/ copy trading in Bityard
---