Bundle of Stuffs for the New Bundle of Joy
Hello everyone in the cryptoverse! How was the market nowadays? Yeah, right… need not to ask, I don't want to think about it too coz I might just cry. Sob** Anyway, whether the market is high or low, green or red, life must go on. So, let's keep going, fighting and chasing those dreams no matter what. 
Let me talk instead about this cute bundle of stuff I got for the new bundle of joy. A newborn adorable baby boy from the lady caregiver that I worked with a patient under my care for Physiotherapy a few months back. 
The other week I wrote this article "The Jealous Wife Says 'Stay'," it is all about a couple with a seemingly unique way of living together. Whatever it is, I wish them the best. Moving forward from this topic, I have mentioned from the article that I have allotted the tips from that article to buy some of the baby's needs. This is also my way of helping the mother because I know that she's really having a hard time after the maternity leave and all.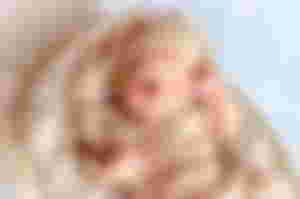 She gave birth Monday last week with a healthy baby boy through normal spontaneous delivery by God's grace. I know she's been praying for it after she missed the expected date, as her Obstetric doctor said that they might opt for a cesarean section if she won't labor for a couple more days. And, we all know CS here in the Philippines is a fortune, so it's a big NO for her situation. Thank God everything went out so well!
As promised, I bought a little something for the baby last Sunday when we went out for Father's day. I dropped by to shop for baby's stuffs, and thank goodness I scored some on discount sale!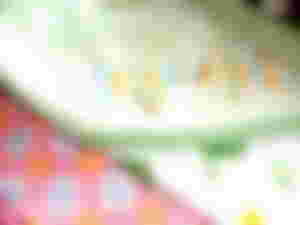 I bought a couple of hooded blankets, there's only pink and green on sale, so I picked both. I hope no one is confronting me why I included the pink one, but hey! The baby will only use it during bathing so, who cares with the color, eh?! Haha!
Then, I bought baby feeding bibs, yellow and green, with cute animal prints. Early this evening I tried to take a picture of my purchases to share here, and realized the wrong grammar on the caption of the green bib. Oh well, that must be one of the reasons it was discounted, lol! Again, who cares! Baby will just need it to wipe the food and milk mess.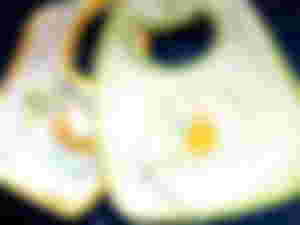 This afternoon, on my way home, I dropped by on my favorite thrift shop, and got this terno jacket and jogger pajamas. It's really cute, branded and still with the product tag attached, plus the price is right for my budget so I bought it without hesitating. Blue would be a great color for the baby boy, but there is none, so the gray one would do. Aww, I enjoyed buying these little something for the baby, I hope this will all be very useful for him.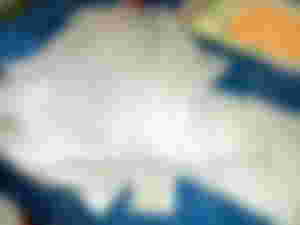 That ends the shopping and I'll be meeting my friend, the husband's sister tomorrow after work so I can hand it to her for the couple. I wish I could go and pay a visit, but they live far from the city, that would be next time I guess.
Anyway, what's with the crypto intro? Well, the value of BCH is really bad thus I opted not to withdraw any funds from my crypto wallet despite of the fact that I should be using the tips that I got from here. Instead, I used my personal money, and perhaps convert BCH when the market isn't this bad... soon... I hope really soon.
This would be all and thanks for reading!
---
Lead Image and first photo from Pixabay
The rest of the photos by me
All Original Content (unless specified otherwise)
06/14/2022
©️ LykeLyca
---
Write articles and join us! Click read.cash
Make some noise by writing short posts. Click noise.cash
Join us on #Club1BCH Discord Channel