Birthday Lunch at Northern Highland Resort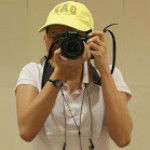 Hi! And hello everyone! I've been away for a couple of days because of a very reasonable excuse… and that's because of my birthday! Yey! Haha!
Nothing special actually, we just had lunch at this restaurant and resort near our place. My mom's sister came together with her in-law, so we had a bit of fun because the family just got bigger with us- six in the family, plus them. Well, we always love to be reunited with our relatives. When the pandemic started, my aunt has been most of the time in her house in the province because of fear, guess she got tired from staying home now. My mom invited her to come so they could at least bond for a day.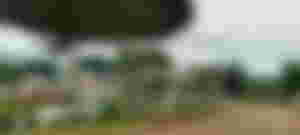 Anyway, I'm excited to share with you about the resort. Northern Highland Resort is just situated in our barangay, of course in Iligan City. This was previously called Levan Hilltop, but was sold to a new owner a year after the outbreak of the Covid19 pandemic when the economy was really bad. It was open again three months ago, and the new management really did well in rehabilitating the place. That's why, last Monday was our chance to visit the place again.
The resort is really cozy and spacious considering its location at the top of the hill and overlooking the sea and our neighborhood. Aside from that, the improvements with the internal decoration and lighting is really wonderful. The makeshift balcony and terraces from the previous resort set up were already improved to additional dining areas. And, this is great so they could segregate other guests if there are events held in the main hall.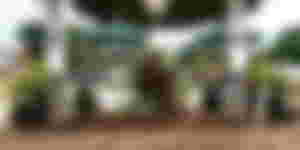 This is in front of the entrance, and I particularly love those rectangular structures at the center because those are actually concealed water fountains. In the picture, it looks mainly like tiny towers, but in reality it looks wonderful. The ornamental plants in the background accentuate the aesthetics of the entrance too.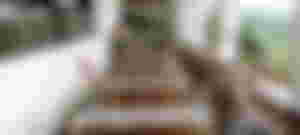 This is the dining hall in the balcony and the view is amazing. I bet the view is even more marvelous during the golden hour with the beautiful sunset. I would love to stay longer, but I doubt that we will have the orange sunset nowadays because of the rainy and gloomy afternoons, maybe next time again, soon.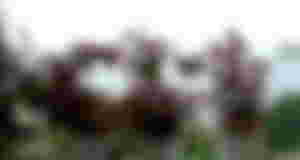 I love to see plants everywhere, mostly in white pots, adding more beauty to the place.
This swimming pool is the most favorite spot for the kids. They have four pools with its respective slides at the center. My niece would love to take a swim, but my mom discouraged her upon seeing the water not freely flowing. This perhaps is a disadvantage the new management should improve because there are plenty of resorts nearby that has free flowing water, most guests prefer to go.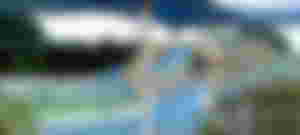 You might expect food images from this article because it's a birthday lunch, however, I have completely forgotten about taking some pictures because of the chit chats, lol! Maybe next time again. Food is good, but my mom would rate it 8/10 compared to her favorite local resto in town, duh.. I guess she's just choosy, haha!
This would be all for now.
Thank God for another beautiful and bountiful year I am claiming it now. Yay!
And, thanks heaps everyone for all your never ending support.
---
Photos by me.
All Original Content (unless specified otherwise)
06/01/2022
©️ LykeLyca
---
Write articles and join us! Click read.cash
Make some noise by writing short posts. Click noise.cash
Join us on #Club1BCH Discord Channel
---