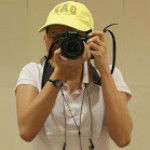 Ciao! Bella giornata to all! That means, hello! Beautiful day to all! lol! That's what I got from watching Vincenzo, a K-drama that point out some common Italian words. Anyway, just try watching, it's entertaining and the main characters are all witty, so I must've enjoyed it, yes! A lot!
However, the purpose of this article is not to make a review or whatsoever about the drama series, I just want to share the vibes and the holiday spirit of Christmas already springing everywhere. The malls here have been decorating for Christmas since September, our hospital decorated the lobby, and since we don't have much patients in the Out Patient Department that day, we started decorating too.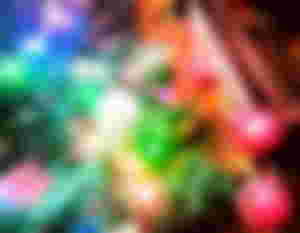 Right! Christmas is everywhere! So, for this Acrostic Challenge of @McJulez, please check out the paragraphs, the first letter of each paragraph would start purposely with letters C-H-R-I-S-T-M-A-S organized from top to bottom. Now, I proceed with the letter I. Haha! This is fun!
I did some decorating for Christmas at home too. I usually do this after the Halloween, since, I'm free in the morning, I woke up early to do some cleaning in the living room. My nephew helped out too, he is big enough to carry some boxes we used to store the decorations. I quickly started to empty some stuffs out, and decided not to use everything this time. I don't know, but I can feel that Christmas isn't as festive as before, pre-pandemic. Are you feeling it too?
Sometimes I fret how this pandemic changes everything, our way of life, our finances and all. Though, it brings some good outcomes, but without doubt it hits our national and personal economy remarkably. So, must be the reason why we are all so frugal about the decorations and the gift giving, everything is understandable.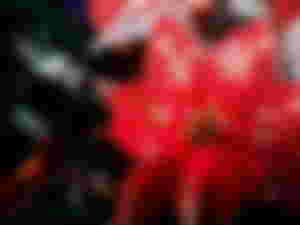 Today, after work, I passed by the mall to have dinner because I don't want to drive hungry again. So, inside the mall, at the entrance, are Christmas decors on sale and despite of the bargain no one cares to drop by to check it out. Sigh. At the back of my mind, it seems I am not alone in the universe feeling minimalistic for Christmas. Well, I'm very normal I guess.
Maybe, this year, we could all focus our efforts and energy on what this season is all about. The birth of Jesus is a great message and alone our only reason to celebrate. We can exclude the material things and the lavish parties this festive season brings, instead cling to a simple recollection of gratefulness of everything that matters - good health, amazing families, great relationships, productive work, and our relationship with God.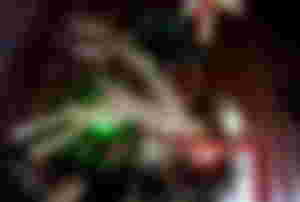 And, how about BCH? Yes, I thank God for BCH too, and may it reach $60,000, like BTC, yay! I know not this year's Christmas, but how about in the next couple, triple or quadruple years to come? Everything can happen!
Sounds crazy? NO, that sounds Christmas for me!
---
That's it! Another article from the prompts that we can all take advantage if our mind is less motivated to write.
Thanks for reading and for all the generous upvotes, gracias! Merry Christmas and expect another holiday greetings from me in the next 48 days!
---
Photos by me. Lead image first posted in my noise.cash account.
All Original Content (unless stated otherwise)
11/06/2021
©️ LykeLyca
---
Write articles, earn BCH. Join us! Click read.cash
Earn BCH by writing short posts. Click noise.cash
Follow me in Twitter @LycaLyke
Start mining, trading/ copy trading in Bityard
---