B is for Banana and smartBaby!
Awww! Cuteness is in the air today! I just love the thought of what inspires me to write about at the moment while scrolling around Twitter and Telegram.
Hello guys! Something cute and adorable is coming on smartBCH soon, and it is something related to babies and bananas. Bananas always remind me of the cute and fidgeting minions from the Despicable Me animation. Aren't they so cute?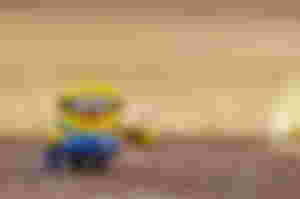 The Gambling Ape Club NFT will soon launch the staking use case of the GAC NFT as mentioned in their Telegram community. The lead dev of this project stated that the staking platform is already working yet the team is ironing out its functionality. Currently, the floor price of the GAC NFT on Oasis.cash is still at 0.1 BCH, must be a bit higher from the mint price but I think this would increase when staking starts, so if you're into NFTs that could be utilized for passive income, you can buy now. I bought a couple already and these are mine.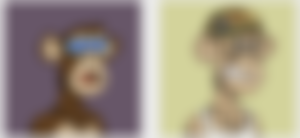 Banana Token is the reward token from staking the GAC NFT. So, soon these apes will soon climb for me to harvest Bananas.
The smartBaby will be the next NFT project from the joystick club, with both gaming and staking use cases, so yay something really awesome to collect. There's no exact date and time for the minting launch, but the price per mint was already determined at 10 JOY token per NFT, which is more affordable than the joybot NFT at 500 JOY. With the current value of JOY, I think it will be difficult to sell out all supplies of joybots for minting, and the smartBaby will be selling like pancakes during the mint launch most probably.
So, let's start checking the market price of the JOY token and buy it when it dumps, got to save for that adorable smartBaby that will be born soon on smartBCH. Join the telegram community here and stay tuned with this new project from the joystick club.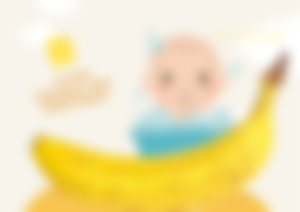 Oh my! I love the cuteness overload on smartBCH coming soon. I hope our cryptowallet won't go cute, but gigantic in passive earnings soon too, and may all the tokens and Bitcoin Cash reaches another ATH! Yay! Fingers crossed**
Anyway, this will be all for now, tomorrow will be another great day and oh yes! Speaking of babies, they are cute but a lot of work in the real world. I got an offer for a part-time job at a pediatric center here. My friend works there, but resigning soon, now begging and pressuring me to accept it because the owner would also want me to fill the job. Sigh. But, baby patients are just soooo hard and out of my league! I'm confused, but at the back of my mind I'm not taking another job.
But, before I go, DYOR before investing.
Thanks for reading!
---
Lead Image edited by me via Canva
First photo from Pixabay (free to use image)
Ape NFT is mine. Screenshot from Oasis.Cash
All Original Content (unless specified otherwise)
05/05/2022
©️ LykeLyca
---
Write articles and join us! Click read.cash
Make some noise by writing short posts. Click noise.cash
Join us on #Club1BCH Discord Channel