A Father's Plea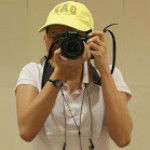 This poem is a father's plea for his daughter on her journey away from home.
As the plane noses down the runway
On its quickening pace and roar
A flood of parental remembrances soars
Poignant on my heart's core
I see you again as a one-year-old
Exploring my face with your hands
As my three-year-old baby
Sailing paper boats in a water alley
And as my four-year-old who rubs her nose
After her puppy got lost
I see you at five,
Frightening us with you first pool dive
At the age of eight
You cried over your piggy bank rift
As an adolescent
You sob on my shoulder to get a new prom dress
Now, so soon
You will be on your own
And I am your father
Opened a life for you to understand beauty and courage with life
Wishing you not just a fair weather to fly but through the storm of life
A father, old waiting and gleaming in the morning sunlight.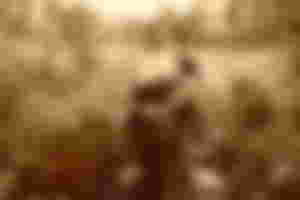 I used to write in Bubblews before, also a social blogging site that pays its members for content. This has been previously a great blessing for a lot of people I knew, some are here too on this platform, though I didn't know them at that time yet. Perhaps after a year, the site got closed when it got populated and plagiarizers started to pollute the atmosphere.
This poem was first published there, I don't know anymore if it's visible or archived online. I have completely forgotten the title, the one I saved was the poem itself. I think I can be poetic when I'm emotional, lol! I wrote this on my first father's day away from my family, that time I was working overseas. 
I'm not that close with my father when I was little since I attended school in the city while he worked on our farm in Bukidnon. When I started working and two of my brothers finished College, we began to enjoy time with him. Apparently, after a few years when I got to see him regularly, I have applied to work overseas so I can help two of my younger siblings still in College. 
Those years when I was away, my father has been overly dramatic haha! He would ask and nag my mom to call me often, and that time he persistently learned to use Facebook and Messenger to keep in touch, lol! You know how annoying our parents are when it comes to their adventures regarding gadgets and stuff, lol! 
Anyway, my father really transformed through the years as he got old. In my childhood, he was that very strict father image I could imagine and fear. Nowadays, in his senior years, he is so needy, especially when he got a mild stroke a couple years back. And, very docile and yielding to his grandkids. Duh! I think all grandparents are really like that, eh? How I wish he was like this too when we're kids! Must be a different me now, lol! So, all good, I guess.
I hope you had a wonderful day out with your fathers today. We had our dinner in a restaurant at the mall, and I've seen that there's this videoke challenge for dads who would love to sing. Awww, isn't that cute?!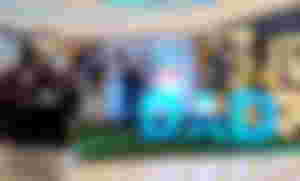 Happy Father's Day! And, cheers to all dads, daddy, tatay, papa, itay, dada, appa!
---
Lead Image from Pixabay
First photo from Pixabay
Last photo by me
All Original Content (unless specified otherwise)
06/19/2022
©️ LykeLyca
---
Write articles and join us! Click read.cash
Make some noise by writing short posts. Click noise.cash
Join us on #Club1BCH Discord Channel