Understanding the causes of panic attacks in someone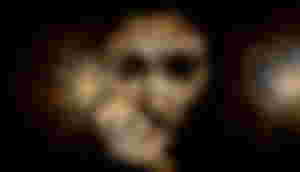 Image source by Pixabay
Humans have a heart organ that is present as one of the vital parts of the body. The heart is the most important organ that helps the human body pump properly. But what will happen to the heart if there is a psychological problem. Psychological problems in the form of panic attacks are certainly a sensation felt by many people. This is a sensation where the heart will feel very fast. In addition, someone who experiences it sweats profusely and hands are shaking.
This attack is present as one of the problems that arise because of the impact of psychological problems that occur. Various kinds of symptoms will appear and you will feel when you have a panic attack that makes your heart pound. Of course, this will very likely happen without you being able to predict and make the body feel unable to move. A person experiencing a panic attack will certainly feel a sensation like a world is spinning but the body freezes. You feel like you can no longer move and it's like freezing when you experience this attack. Several factors cause panic attacks that you should understand.
Genetic Factors

It is important to know that one of the factors that can cause panic attacks is not yet known. The underlying cause of this problem may have been investigated by several related studies. One of them mentions that the underlying cause of panic problems that people face is genetic. Genetic factors or heredity are certainly one of the most basic things that cause panic disorder problems. Someone who comes from a family that is easily anxious and also restless certainly has a predisposition in the same direction. This can also happen to you with a family background that is easy to panic.


The presence of chemical compounds in the body

Of course, panic occurs because of an imbalance between chemical compounds in the body. So that it causes panic disorder can happen to someone. This also includes the presence of abnormalities in gamma acids in the human body that cause this sensation to appear. Of course, the influence of chemical compounds in the body will play a major role in the emergence of panic symptoms. So you have to be able to consider what is the underlying reason for the emergence of panic in yourself.
You need to know that a panic attack is a condition that can make you experience health problems. As we understand that someone who has a panic attack will certainly show a decrease in neuro-chemistry. This of course can inhibit the production of serotonin in the body. Even a person experiencing panic will feel numb because the body is experiencing a painkiller deficiency. Some research shows that panic can cause a person to experience breathing problems. There will even be problems with other medical disorders that may be experienced.
That's all I can explain about panic attack disorders that might attack you at any time, I hope this article is useful for every reader. Thank you.