Let's Learn More About Human Brain Waves Overall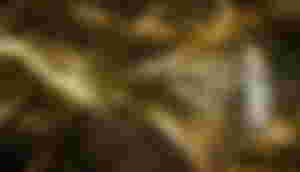 Humans come with an anatomical system that helps them perform their daily activities to the fullest. It is necessary to know that basically in the anatomical system of the human body, the brain is one of the most important things. The presence of human brain waves will determine how the direction of movement of body activities is carried out.
Understanding the human brain waves is one of the important things to do. Because the human brain is present with a series of electrical activity that is present in it. The electrical activity certainly has an important role in controlling all activities carried out.
Without the waves in the brain, humans cannot control each of their activities. Even when you sleep, you still need the role of the waves in the brain for sure. Of course, this is one of the important things that need to be listened to and studied properly.
A complete study of how the role of waves in the brain will certainly be very useful. You will understand related to how it functions in controlling humans. So you need to listen to exactly how brain waves are.
Understanding human brain waves are one of the important things that must be understood. It is necessary to know that the human brain is present with billions of cells owned. Various cells in the brain, also known as neurons, communicate with each other.
Its function is to be able to carry out every aspect of brain function. Starting from the thoughts, emotions, to behavior. The presence of communication that occurs between the various cells that exist can certainly form the existence of electrical activity. Where the electrical activity with each other forms waves and also unique patterns.
There are several types of human brain waves that are important to understand. Some types of human brain waves include:
Delta waves are present as the slowest type with speed levels only reaching 1 to 4 Hz. Usually, this type of brain wave will be present when a person is in the stage of deep sleep without dreams.

Theta waves, are present as one type that has speeds ranging from 4 to 8 Hz. Usually, the reaction occurs when a person is lightly asleep, sleepy, or when someone is relaxing.

Alpha waves are present as a type of wave that dominates a person. Alpha wave speed starts with 8 to 12 Hz. Usually, this wave will occur when a person is relaxing or waking up in the morning.

Beta waves are present with speeds reaching 12 to 38 Hz which can dominate when a person is fully awake. Of course, this one wave will appear when a person is in full awareness and also focused.

Gamma waves have a speed level of 30 to 100 Hz which is present as the fastest wave of the brain. Of course, like a wave that is the fastest, this type dominates when one is in full concentration.
That's all about the human brain waves and also the various types that are important to learn, hopefully, this article can be useful. Don't forget to subscribe so you don't miss information about psychology and parenting. Let's learn together to increase our knowledge. Thank you.
Book Reference: Brainwaves (The Nature Of Brain Waves & Their Frequencies) by Miles McDowell (Author)

Image Source by Geralt on Pixabay