Development of my musical studies
Hello, what's up friends ..... Welcome to my second article. This article is a second part of the first article I did for read.cash.
I leave here the first article in case you haven't read it. I hope you like it.
Returning to my musical studies, I want to tell you that already with some experience in playing the clarinet, I had the opportunity to study the saxophone, an activity that I began on my own, since I had no teacher assigned to me.
Little by little I progressed with a tenor saxophone that I borrowed from the school and when I was already advanced I started playing with a popular music band that was just starting. There they bought two saxophones, an alto saxophone and a tenor saxophone. I was given the tenor saxophone and the alto saxophone was assigned to my school classmate who was also in the band.
When I began to have more experience in playing the tenor saxophone, I was offered to be part of the "Orquesta de la Comandancia General de la Policía del Estado Anzoátegui". This orchestra was dedicated to play popular music to liven up the parties of the Police Institution and some private parties. I remember that it was in 1990 when I joined this orchestra. There is also much to tell about all that time as a musician of the Anzoátegui State Police Orchestra.
In 1993 I had the opportunity to join the "La Banda Municipal de la Alcaldía de Sotillo de Puerto la Cruz", where my level at that time and thanks to all the musical studies I took at the "Escuela Vicente Emilio Sojo" I had no impediment in my entry as a saxophonist in the "La Banda Municipal de la Alcaldía de Sotillo de Puerto la Cruz", on the contrary, as the two places were linked and one depended on the other, my entry was immediate. There I began to share with musicians coming from other latitudes and with fellow students from the music school where I had studied.
The Municipal Band was directed by maestro Ernesto Lira Gil, an excellent musician with ample experience in other bands and orchestras at a national level.  At the same time while my life as a musician of the "Banda Municipal" was going on, I was invited to be part of different Orchestras and groups of popular music and also groups of typical music of which I can mention The Orchestra "Juventud Latina", The Band "Mako", The Orchestra "Imagen", The Orchestra "Merengue Venezolano", The Folkloric Group "Pueblo y Canto", The Group of Typical Music "Un Solo Llano" and a group of Arabic music which I do not remember its name because of the complicated language, among others.
A part of my musical career I have also performed with other instruments such as tambora, furruco, maracas and as a bassist in typical music groups such as "El Gaitón Oriental", a group where I initially played the furruco, then the tambora and finally the electric bass. In this last group, I had the opportunity to record in 5 record productions, 2 special productions and a single.
I can proudly say that I was also the musical director of this group, earning the friendship and respect of all my colleagues. There is also a long story about this that I will soon tell.
Back to my history in the "Banda Municipal", I tell you that to date, 28 years have passed, and at present I have the honor since 2018 to be the Musical Director of the Band, work that I do with great mystique and dedication to achieve the different goals that I have set alongside my fellow musicians.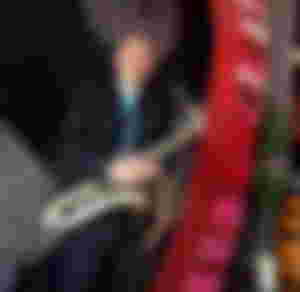 With the Band we perform concerts, attend protocol acts and visit schools, taking our work to children from kindergarten to elementary school. All this has been with the intention not only to recreate them, but also to attract future students for the music school and thus turn them into the relay generation of such a beautiful career.
As a saxophonist, I always called my attention to the famous saxophone players and the great orchestras such as Duke Ellington, among others, musicians like Fausto Papetti, Kenny Gin, Charlie Parker, Stan Getz, Paquito de Rivera, Gato Barbieri, among others.
All this that has happened to me has led me to develop a great interest in becoming a solo saxophonist. With a lot of effort and determination, little by little I advanced in this modality and today with much humility I can say that I have a wide repertoire of themes with which I have performed in different events and private parties, interpreting themes from Movies, Romantic Classics, Bossa Nova, Italian themes, French themes, American themes, Mexican themes, Venezuelan themes and many more. There is still much to say about me and my career as a musician and at another time I will surely continue with this story so I hope you have been entertained....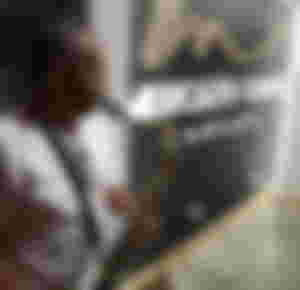 Thank you all very much for reading my article until the end, I hope you have a nice day.
I leave the invitation open to those who want to be my sponsors, but not before thanking you for such a beautiful gesture.
Luis13.sax
All content is original
The images were taken from the web
The photographs were taken by a family member, I have permission to use them.