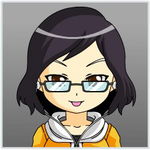 So I wrote my memories of this city in one of my previous articles, now I will show you the things I saw that improved greatly. If you haven't read my backstory with this city, you can check the link near the bottom of this post to know more.
Continuing on with my previously mentioned Intramuros excursion, I walked along the path that would lead me home. As I said, it's been years since I've been to Manila. Upon seeing the city this year I can say it has improved a lot since the last time I saw it. One evidence of this change is the prominent structure right across the road leading out of the walled city.
♦ The Manila City Hall
On my 2nd visit to Intramuros this year I saw the historical things outside its walls for the first time. After taking photos of the monuments and museum I resumed my walk towards the underpass I have to go through to get home. Along the way the City Hall watch tower came into view.
Previously it's color was kinda yellowish with red (you'll see in the next photo below). Back in May this year I happened to see the clocktower was under renovation. Finally it was done when I next saw it in July.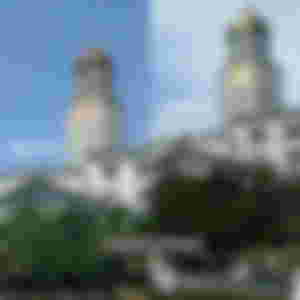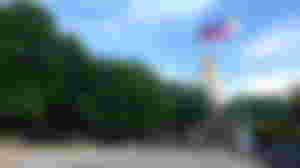 I like how the colors are simply understated now. 😄 I've yet to get inside it again though. I'm sure I would be impressed because the last time I was there it was just a building one gets in and out of for various businesses.
Actually I even saw a knight's armor in there, or something. Haha, I dunno what else I would "discover" since the new mayor sat in office. Maybe I will find out soon enough, for now let's get on with my Manila journey.
♦ The Lagusnilad Underpass
After a few more minutes of walking I finally reached the noticeably renovated Lagusnilad or Manila City Hall Underpass! Ah Manila Mayor Isko Moreno (fondly called Yorme Isko) is such a blessing to the capital of the Philippines. I just hope and pray he gets better and better instead of the opposite.
Anyway, I remember this place used to be just plain, boring, old and dirty! Especially inside, oh somehow it sometimes smelled bad too. There were assorted shops in there and it was also kind of dilapidated from decades of being used everyday. But look at it now!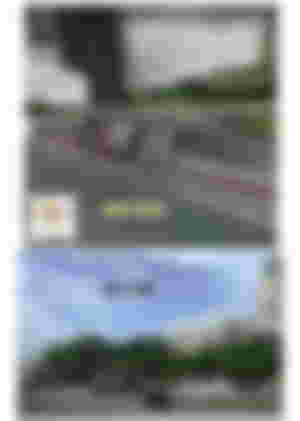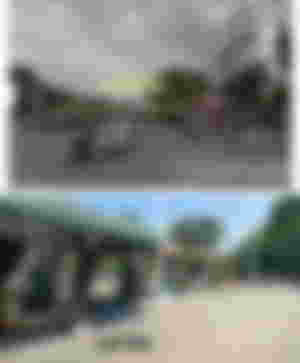 As you can see it is clearly a lot better than before! And the decorative plants are well taken cared of too. Unlike in Quezon City when they put plant decorations most or everything withers eventually because of lack of maintenance. How sad.
But wait, come on let's go down and see what's in this wonderful place. The first time I saw it I was really surprised. I knew there have been plenty of improvement in Manila since July 1, 2019 when the current mayor sat in office. Of course I've never personally seen the changes until mid-May of this year.
Just looking at the entrance got me excited. Look at that! It doesn't look dirty, plain or dilapidated anymore! My eyes were loving it. 😍 Look at the details.
And then guess what, upon getting inside the underpass I got more surprises! Haha. Wow! It's such a far cry to when I would pass by this area as a student. Everything is so nice and clean now. There are even guards/personnel at the end of both entry/exit ways. (And a CCTV too!)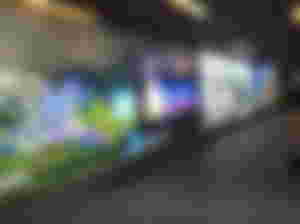 Of course I didn't pass up the chance to take all the pictures and videos I could get. Why not when the art and images plus the lighting is so nice. It's so much better than the Quezon City Circle underpass.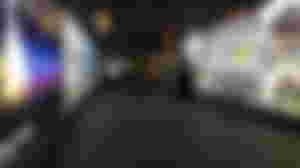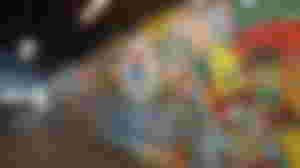 Also when I saw the painted walls the first thing that came to mind was, the artists who painted these are so lucky. I kinda wished I was also hired to do such but I haven't been active in the art scene for years. Oh well. Maybe I will just write about the big wall art I and my team then did back in 2016.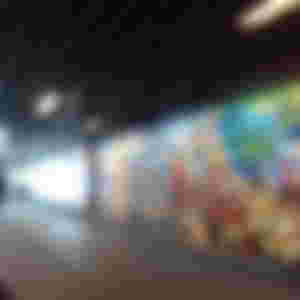 Apparently the cleanup and renovation of this place was initiated back in November 2019. It got stalled by the pandemic but eventually it was finished. This beautifully renovated part of Manila was reopened and inaugurated last August 24, 2020! Why its 1st year anniversary is almost upon us. Haha.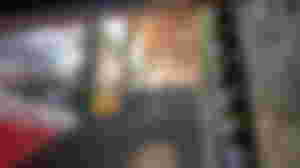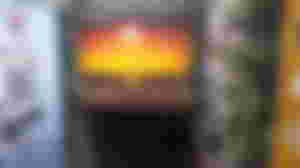 Do you want to know why I think it has become such an admirable work of functional art? Well it was well-funded and I believe the production was never scrimped. Very unlike the many overpriced government projects in other cities/places. Meaning every cent seems to have gone to this underpass and perhaps nothing went into corrupt government officials' pockets. Good job!
The P5 Million ($99,356 as of 8/9/21 currency exchange rate) project was...
...a collaboration by private sector, city government, and national government agency. There was synchrony," Mayor Isko Moreno said.
Aside from that, it was designed by an architect. See, it was really well thought of. These are the kinds of government initiated projects that should always be done in our country.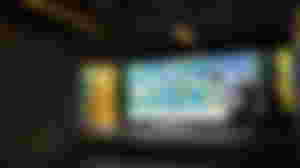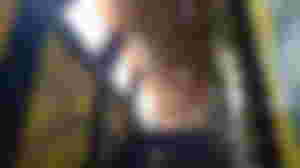 If you notice there aren't any stores here anymore right? The only shop open and allowed back there is the student-favorite underground bookstore. Didn't take any pictures of it though. I've yet to check on their items for sale but it's good to know one of the well-known shops is still there. 🥰
♦ Say Hello to the Bonifacio Shrine
So upon exiting the City Hall end of the colorful tunnel I walked towards the road side where people can ride jeepneys and other public vehicles. From a distance you can already see the humungous figure of a man calling everyone to arms.
The main figure is of Andres Bonifacio. He is a prominent hero in our historical fight against Spain's colonial rule. The guy founded the Kataastaasan, Kagalanggalangang Katipunan ng mga Anak ng Bayan (Supreme and Venerable Association of the Children of the Nation) also known as KKK or Katipunan.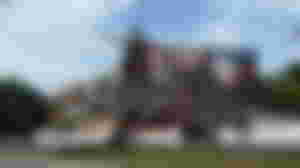 This sculpture was said to have been unveiled here back in 1998. Over the years, disregard of it made the place known as an unpleasant venue to hang out or loiter about. It smelled bad because of the various human waste / excrements around it.
Didn't seem like anyone really bothered to take care of this historical reminder. The area even became a parking lot of private vehicles. I also didn't even care to take a picture of this in my college days. It was just something that was there for everyone to see.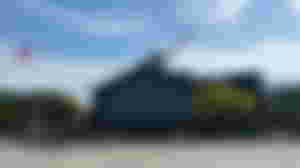 Fast forward to July 1, 2019 the new mayor immediately ordered the clean up of this place and surrounding area. The trash totaled to 20 full garbage trucks at the end of the day! Wow!
The prominent work of art was finally restored and presented to the public just in time for Bonifacio Day last year. Restoration was handled by no less than the children of the late sculptor, particularly the Castrillo Legacy Art Studio Inc.
For me this place looks more vibrant, open and clean now. The many scattered and some illegal vendors here are all finally gone! Today people are happily taking pictures of it whenever they see it! Haha. Imagine what a clean and neat environment can do for everyone. We are able to finally fully appreciate works of art and our amazing history.
Hey I can even take a picture of the city hall's clocktower from the back of the monument now. Back then who would even bother appreciating this historic and artsy place?
Look at the photo below. In the past I didn't even know there was something written behind the monument. Turns out the Kartilya ng Katipunan (Primer of the Katipunan) can be seen on it. 😅 This was what another Filipino hero (Emilio Jacinto) wrote. It served as a guide for the new members of the revolutionary organization (KKK) created by Andres Bonifacio.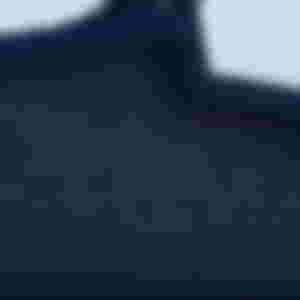 Oh I never even knew about the back of it until I saw it in May. Perhaps it was never really something people bothered to look at. How could we when there were too many people, food stalls and such distractions in the area? I'm sure only a few cared to notice it at all back then.
Yes, some of us don't bother about our history especially since it's not something that usually brings food to our table right? It's not a wonder that there are Filipinos who disregard or are unaware of what our ancestors have died and fought for.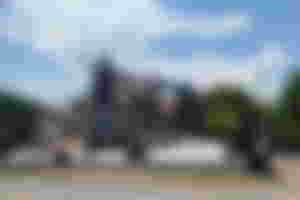 Imagine, we can enjoy our life today because of our brave ancestors! We owe it to them, without our heroes of yore we would still be lowly humans to Europeans and other nations. Without those who initiated a revolution we would not know how great a people we are and still can become.
It pays to know more about and be proud of our nation's past in order to be better Filipinos. As one of Jose Rizal's popular saying goes,
Ang hindi marunong lumingon sa pinanggalingan ay hindi makakarating sa paroroonan​.

(He who does not know how to look back at where he came from will never get to his destination.)
Travel tip: If you go there at night you will see the dancing fountain and its many colored lights in front of the monument.
FYI: Bonifacio Shrine is also known as Heroes Park or Kartilya ng Katipunan Park.
♦ Memorial Wall for the Victims of Martial Law
It's been more than a decade since I've bothered to look at anything here in this city. I've been living and working in other cities after I graduated from college. This is why seeing many "new" historical and artistic things in Manila this year is such a treat!
Just several feet away from the Kartilya I mentioned is this particular thing.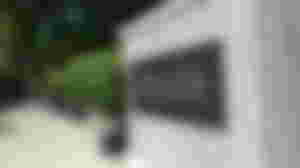 I have never seen it before until I passed by the area for the first time in years. Apparently the Victims of Martial Law Memorial Wall was unveiled in 2006. Why I never noticed it is such a mystery. Maybe because, again, the area was crowded with various things in the past.
I'm happy to see that the victims are not being forgotten. This tragic part of Philippine history must be remembered by everyone. Many have been suffering from the after effects of that dark era until now. It is only right that we honor the victims of Martial Law no matter what the history revisionists might insist on saying.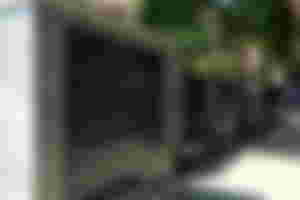 But wait there's more! There's another historical memorabilia that was put quite near this one.
♦ Enclosed Part of The Berlin Wall
Who would have thought Germany would give part of the famed Berlin Wall to the Manila government and other countries? It's such an amazing thought actually. It is a symbol of a country's division due to political differences and such. Good thing that country have already reunited after the fall of the wall.
Did you know this historical piece was donated to us on November 14, 2014? However this 22nd fragment was only displayed to the public or unveiled on October 5, 2020!
The donation serves as a strong bond of friendship between the German and the Filipino people and serves as a reminder of our shared democratic values rooted in history and beyond.

- Department of Tourism, Culture and Arts of Manila. Oct 6, 2020.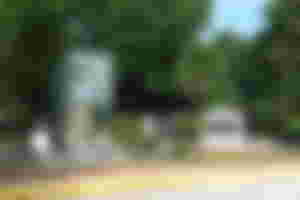 Don't you think this park is such a great place to visit because of everything you can see here?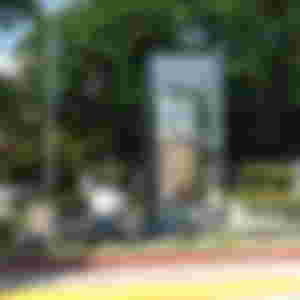 After taking pictures of this I ended my Manila tour. Few minutes later I finally rode a jeepney home.
In conclusion I can say Manila City is finally shining as a model urban area like no other. It is rich in arts, culture and history. On another note, it may also be a place where environmentalists are welcomed. Why not when this city has declared permanent the forest park of Arroceros. What's not to love? 😍
Which part of Manila do you like so far? I'm sure you have some specific spots here that you wish to visit soon.
I have a few more places I went to and passed by before the lockdown happened a few days ago. Will be sharing it in my next article. Can you guess which ones will be in it? 😆
XOXO,
* * *
(Lead/header photo by Art x Stephanie Rue)
Would you like to live or invest in a Manila City condo? I have the perfect property just for you! Just contact me if interested.

Previous articles:
Not a member of read.cash yet? Come join us! Let's microblog on noise.cash too!
Sponsors of LucyStephanie