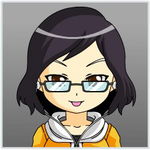 It was slightly rainy yesterday. A storm had been brewing for a few days and so the weather is gloomy. Work is still demanding as ever so I was home preparing all the property flyers for distribution.
I was supposed to bring everything to two barangay (village) offices but then it started to rain again before I could leave. Perhaps it was better to stay home and deliver them all in the morning, or so I thought.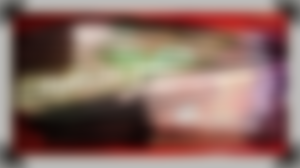 Today I woke up early and I dunno why but the thought of growing old crossed my mind. Yeah we all get old at some point. Anyway I just worked online using my phone for a bit. Then it started to rain. Mkay.
Didn't check the weather forecast but in our group chat everyone was still going out like normal. And so I decided to just go ahead and do as I planned to get it over with.
Before I left home I debated whether to wear rubber shoes or my "trusty" outdoor sandals. The problem with the former is it's white and the front part of the soles are already kinda worn off. Might be safe to wear but I didn't want to risk it knowing I'd be out in the rain with the possibility of some flood water.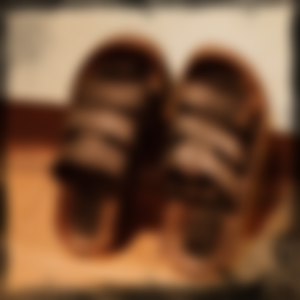 The latter's soles are completely worn off so it would definitely be dangerous to wear. I have precariously slipped several times whenever I wore it. Good thing I have never fell using it, or maybe I just don't remember? 🤔 Anyway since it is open and good to use if ever there's some ankle deep flood water, I still decided to use the sandals. 🤦‍♀️
Perhaps you already know what happened based on that paragraph alone. But of course allow me to still tell you what I experienced. 😅
First, I went the public commute route as always. I easily got in and rode a tricycle at the nearby station. When I got on a jeepney next I immediately noticed how slippery the flooring was. Uh oh.
Of course it's made of smooth metal so naturally it would be slippery for me. And guess what happened when I got off? Oops, I slipped and my left shin hit the jeepney step. (Good thing I didn't fall face down on the road! 😂) Ouch. I think my knee hit the ground too because hey, my pedal jeans got a small tear! Oh my.
Yes folks, it hurts. So I got up and slowly walked to the side of the road and luckily there's a convenience store with some outdoor seats. Oh thank heavens. I sat down and massaged my knee and shin as much as I can.
Dang that hurt.
Good thing my main bag is kinda waterproof but the one with the flyers isn't. Flyers are safely wrapped in plastic though so no worries. It wasn't too heavy but still carrying that weight while opening and holding an umbrella + slippery surface = PAIN. 😅
But of course I have not even reached my destination! I got up as soon as I saw people crossing the street. The traffic light was green so I quickly crossed to the other side of the road as fast as I could. Of course I was still careful. Huhu.
On to the waiting jeepney next! Then finally I safely got off and reached the village I chose to submit my flyers to. Yeah it was still raining at this point and it was heavier. Had to wait it out at the entrance guard stop. Also asked the lady guard the directions to the barangay hall.
Once it was just drizzling, I went off to walk to my destination. I didn't know I had to go up on a small hill! I mean, look at that incline!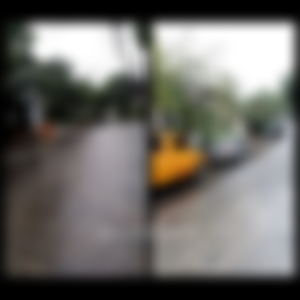 I guess it doesn't look that steep in photos but anyway I safely reached the top then looked for the stairs. Yes that was part of the direction. Didn't know it would look like this though. 😲
I mean, I'm not that old to hate stairs but I was definitely not expecting this. What an adventure during a brewing storm eh? 😂 This area is really hilly or something. (I believe there were small mountains here once but everything was converted to exclusive subdivisions.)
The guard mentioned a 2nd but longer route however I decided to just go straight and up to get there faster. Up the stairs I went, taking pics and short vids for posting later (which is now). 😁
Good thing it was rough and made of cement and/or stone? I dunno. At least I easily reached the top then walked a bit more to find the office beside a chapel.
Tada!!!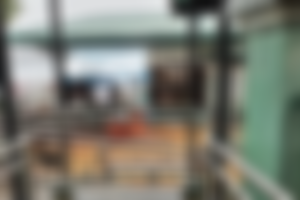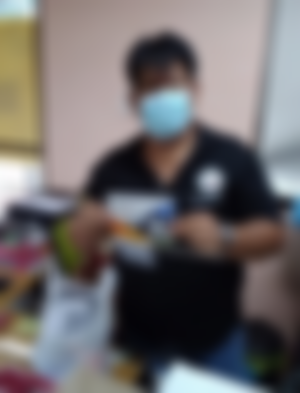 Work done! Time to go home!
On the way home I could feel a bit of pain on my knee but nevermind. I just went on my merry way to wait for a ride home at the other side of the road. Once I reached Cubao in Quezon City I of course ate my breakfast. Yeah ok it was my brunch.
Look at that Jolibee Supermeal! Haha. I love it. 😍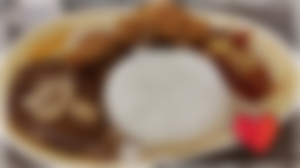 Inflation has made it expensive compared to pre-Russia-Ukraine war pricing but hey we gotta eat to live. Russians must be so happy to have caused a worldwide inflation huh. Hello Putin!!! 👋
By the time I was finished, it was still raining! 😅 Did my groceries and saw there's only a few people in the supermarket. Ah what good citizens, safe and comfy at home.
---
I'D LOVE TO FINISH MY STORY BUT NOW IT'S RUINED!!! No thanks the other writing site where I wrote my draft!!! Again my latest draft was overwritten by an older one when I closed the app!!! GRRRR!!! 😡 And the entire article was already finished but somehow it still didn't save even if it was saved (green disk showing) before I closed the app! Now I gotta write almost half of it all over again? No thanks!




Oh wait, might as well use my plurks to give you parts of the MISSING STORY!!! I hate it when my drafts get overwritten and there's no revert option!!! Egads!
Bought some groceries, saw rain got stronger outside.
Walked to where I can ride a jeepney.
Slipped on one of the fortunately empty inner roads.
My umbrella got flipped by the strong wind. Yes the storm has arrived.
Eyeglasses flew off to I dunno.
Ouch.
Hello Storm Signal # 3.
A vehicle stopped by to see if I was ok. Another guy came over to try to help me up.
Walked to the side of the road feeling stupid.
Asked the nearby guard of a department store to pls help find my glasses.
Of course he could not leave his post. A couple was nearby (probably saw me fall) and the lady saw my eyeglasses & offered to get it for me.
Thanked the woman when she handed it to me and I made some comments abt the strong wind and me diving on the road.
Internally I blame my stupid slippery footwear. Would have bought a new one but spent all my money on groceries.
The guard asked me to move nearer the side of the establishment. I put my things down and proceeded to wipe the lenses.
Will I gain 6 Million Pesos from commissions because of my ordeal? Oh please Jesus. 😂🙏 After everything I went through I feel like I deserve it for working despite this stormy weather. 😂
How about you? How's your effing Saturday? 😂 My body is in pain. 😓
XOXO,
* * *
Lead image from Unsplash. All other photos are mine.
Not a member of read.cash yet? Click here to join us in earning BCH! Let's microblog on Noise app too!
Sponsors of LucyStephanie