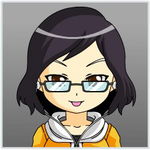 Saw a social media post about a 2021 article on one of the popular local 90's TV show called Battle of the Brains. The shared article was quoted saying there's hardly any show quite like it these days. That's so true, no other educational quiz show has ever come before or after it.
These days most people focus on the fake or terrible things instead of the good and informative things online. As one person replied to me, "Battle of the Brainless is more fun." Lol, this was also the same reply given to me when I commented about the disappointing Pinoy Big Brother episode early this year. The latter became viral due to all the wrong answers of the teen participants in a random quiz episode. You can only scratch and shake your head at the level of education the youth is showing nowadays.
Anyway it's good we can watch old episodes of Battle of the Brains on YouTube and be reeducated while watching them battle it out. We can also answer with them just like we are contestants. Alas such a show now would probably not be as popular as this was before.

Look at Squid Game, it is a South Korean drama series about losers being used for the entertainment of the rich. Why is it popular? Well because a lot of people can relate to being losers? Is that something to be proud of? I don't think so, right? (I will write a separate review of that.)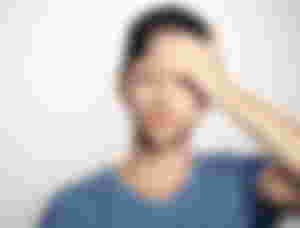 There are more entertainment shows now focusing on the bad things people do (or are experiencing) rather than the good things. Heroes are starting to lose out on villains who are now trying to be "good."
You know, psychologists can explain more on why negativity is more popular than those that make you feel positive and amazing. For us we can just say doing bad is easier and seeing bad news is something people talk about more often. Then again most people want to fall in love again and again because it feels like heaven until all those hormones renormalize. Thus the cycle of finding new lovers is never-ending to some people.
But what about cats? Ah cats and pets may be the only thing left that makes us feel good when we have lost hope in humanity...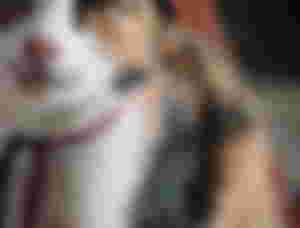 Going back to the topic, in the past decade it appears smart shaming has become a trend. I even found local articles about it from 2016 onwards and boy it is so prevalent today. Just recently I encountered property clients who felt slighted just because we informed them of the right process. They wanted to do things their way instead of following the company procedures. And then they started saying such accusations I have never heard of from luxury, high end and maybe middle class clients.
I am not in shock but wow never in my almost 4 years of being a real estate agent have I ever encountered people who would rather not listen to you when you advise them how to get promos and such. It's like someone joined a contest and was given the mechanics and yet they want to win the grand prize without following the contest rules! WHAT?!? And now they will call you the bad person because you have to remind them of the mechanics as they continue to try and go around the rules. What the hell is wrong with this picture?
And so it is really evident, I have the most recent first hand experience. Looks like smart shaming (or in my case, profession/experience shaming?) is the norm now in the Philippines. If you are knowledgeable you will make many people insecure so they will hate you and troll you.
Look at what happened during the May 2022 presidential election and the years leading up to that. Many of those from the lower class hated the VP Leni supporters, educated people or Kakampinks (VP Leni Robredo supporter) because they keep on stating facts and the real info. People kept bickering online and feeling slighted over being told about the truth that "respect my opinion," has become a trending rebuttal sentence. (Asking to be "respected" when they themselves don't respect others'.) They'd rather believe fake news than accept the things they know are wrong. Ah politics.

I think at this rate I would rather live a long life than be born again if I die before I reach 80+. Why? Because I would rather keep enduring now than be born in a day and age where it is already worse than it is now. Or maybe I should die earlier so it's not much worse when I come back? Hahaha. Yes I see the glass half empty, so sue me.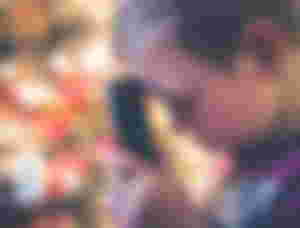 Only God knows what's happening right now. No matter how hard we try to fight for what's right more and more people will jeer and mock you for doing the right thing. The justice system is obviously also being so blatantly obvious, it is only for the rich and never for the poor.
Can we still help each other change for the better when sharing the right information is not accepted by most of those who need it the most? For sure all hope is not lost but it seems we have to endure the bad before we can get to the end of the tunnel? Jesus did say the road to heaven is not easy that's why most people choose the way to hell.
Well living on Earth is not a walk in the park for sure! It is easier to lie, steal and cheat than be the better person. Hahaha what a waste of life if we keep on doing the wrong things like they are the right things.
Anyway, were you able to watch episodes of Battle of the Brains before? Isn't it sad we don't have anything like it now? For those outside the Philippines, what popular TV quiz shows do you have these days? Are you experiencing the same things we are?
XOXO,
* * *
All images from Unsplash except TV show screenshot.
Not a member of read.cash yet? Come join us! Let's microblog on noise.cash too!
Sponsors of LucyStephanie