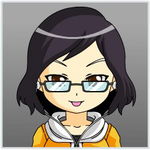 Do you know everything about your country? I'd like to think I do but there are still many things to discover and learn about in my beloved Philippines. Whether old or new it's always good to know about various things right?
I woke up today and as usual the first thing I did was browse my social media accounts. While browsing my newsfeed I saw a page that posted something I never knew before. I wanted to know if there were more positive news to read so I clicked on the account itself. Voila! I found a lot of things to be happy and proud of.
GoodNewsPilipinas is really the best Filipino media outlet that shares good, positive and uplifting news about the Philippines and it's people. I like seeing positive news more than bad ones. We always glorify the bad news whenever we patronize it and become fearful of the world. Come on, we are what we consume.
If we always see and hear about negative things and don't learn from it but instead become afraid of people and the world, then what? There are good things happening everywhere on our planet too. As the saying goes, "Everyone is inherently good," until we decide to be bad. (And that is a topic for another day. 😁)
Let me share with you the things I learned today and more. I started off with a post from GoodNewsPilipinas' social media account which led me to a news article. Hehe. Read on to find out the things I discovered today!
I wasn't aware we have a new cartoon series about an alien cat. Actually it's only seven episodes and lasts around 3 minutes each! Whoa.
The post about it didn't have much likes though. For me it was interesting enough because it's about a cat. Haha. That much I could tell based on the picture but there wasn't enough information about the show. I didn't read the article but searched for a video of Heneral Tuna instead.
Voila, I was able to watch all seven episodes and I just found everything cute and kinda funny! Hehe. The cartoons is made for kids but everyone can definitely enjoy it. Hey, I even hope it will have more episodes or a second season!
Here's an image I found for you to learn more about it.
I'd like to commend the National Commission for Culture and the Arts (NCCA) for commissioning such a project. This is a very good move so more people and the youth of today can learn about Filipino values and culture. Apparently according to their research, we have 20 good values but only 7 made the cut for this series.
The best part of it all is, the show is in Filipino! Yay! But don't worry, for those who don't know the language, the Facebook/Meta vids has English hardsubs. As for the YouTube videos, you can choose to turn off the English subs. Thank God for that.
Let me just say I really hate English hardsubbed Filipino movies or shows. I mean, if it's meant for the Filipino audience (like our films shown in theaters or on TV), don't effing hardsub the English subtitles! Jeez. (Hardsub is a subtitle that's included in the video, meaning it can't be turned off or removed.)
If our media outlets are trying to target the international audience then DO NOT HARDSUB the videos so you don't annoy/irritate us, the Filipino audience. Can you imagine, you are an American and you watch a movie hardsubbed in English? My gosh. It would only help if you're hard of hearing or something. Otherwise there are people who get annoyed and/or distracted with subtitles in our own language.
Yeah it is one of my pet peeves so on occasion I have posted about it and replied to various movie studio posts online regarding this annoying thing they've been doing for several years now. Ugh. Maybe the local indie movies started the trend but puhleeze stop doing it.
Eherm, sorry about the rant... Let's just get back to the topic. Haha.
Another thing I like about Heneral Tuna is the sort of play on words with the cat's name. I mean, for sure you've heard about the much acclaimed Heneral Luna film right?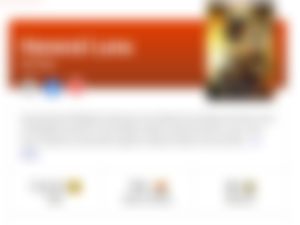 And then Tuna comes from the fish because usually we think cats like to eat fish, right? Not sure where the thought came from but yeah we've seen pictures or illustrations of cats with fish in their mouths right? Right? 😅 I seem to remember seeing some. Hehe.
Anyway, combine them together and we get Heneral Tuna! A cute alien blue cat general set to conquer Earth for their planet Mingming! Awww but wait, can he indeed? Haha.
Actually this alien kinda reminds me of a kinder version of Plankton from the SpongeBob cartoons haha. The series is based on grumpy cat videos from YouTube though, according to the animation director.
Curious? Here's the trailer of Heneral Tuna. (Turn on the captions for English subtitles.)
Did you know, it can also be good for kids of expat/immigrant Filipinos. At least their children will hear the Filipino language in a cartoon series plus learn about Filipino values. ❤️ Win-win right?
If you'd like to watch more of this series, feel free to contact NCCA, Rocketsheep Studios and maybe even the Department of Education (DepEd) thru the various social media accounts. Why not let them know how much you enjoy it too? Also you can interact with Heneral Tuna on social media and perhaps get a response as well!
Maybe they should make a limited edition plushie toy already huh? 😁 I'd buy one if they make one. Haha.
My search for articles about Heneral Tuna led me to a Philippine Star lifestyle feature of something else. It's about an online dictionary of Filipino languages/dialects called Project Marayum. (Marayum = Asi word meaning wise words)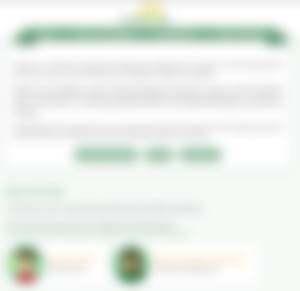 Okay I know there's an ongoing online debate about the use of 'dialect' and 'language' to call what we use to verbally communicate with each other. If you do a research about it online, experts say those two are just the same. The only thing to remember is those are the words to call what we use to speak. In Filipino it is simply called wika which should not be confused with salita (word).
So anyway, before today I have never heard of the Department of Science and Technology funded Project Marayum or where the word marayum even comes from. What does Asi even mean? 🤔 The August lifestyle article never mentioned what it is at all so I had to do a quick search of "asi language philippines."
I live in Luzon and have never been exposed much to various Visayan or Mindanao dialects/languages. This is why I am unaware of the many regional/provincial languages that exist in our country. There are more than a hundred languages here in the Philippines, some are even almost extinct.
According to the Komisyon sa Wikang Filipino's (Commission on the Filipino Language) 2016 Atlas Filipinas map, we have 134 ones. Others say it is even more than 180. Project Marayum says we have a total of 185 languages.
Personally I only use, know and heard a few, like the more popular ones: Tagalog, Ilocano, Kapampangan, Bisaya like Ilonggo/Hiligaynon and Cebuano and then there's also Chavacano. The rest I don't know what they're called or I forget I heard or read about them.
One time I even heard someone from Tawi-Tawi speaking native words and talking with her friend or sister. Wow it sounded really different. I've never heard it before so I found it quite fascinating.
And now I discover we have a language called Asi. Wow right? Apparently it is from the province of Romblon in the Visayas region and it is also called Bantoanon. Have you ever heard of it? Do you know someone who speak the language?
Don't know how it sounds like so of course I searched for videos just to hear it. I found one with people singing Pinoy folk songs in Bantoanon/Asi. Check it out!
Isn't it amazing to learn about "new" things in your own country? Have you also discovered anything lately? Feel free to share. 😊
XOXO,
* * *
Lead image from Pixabay.
Not a member of read.cash yet? Come join us! Let's microblog on noise.cash too!
Sponsors of LucyStephanie