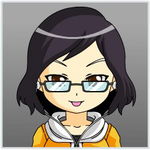 Lately I have had enough of keeping it all in, so I shared the story of my problem in two previous articles. Just for fun I thought I'd join this writing challenge so I can have another positive thing out of my bad experience.
Selfish neighbors "from hell" are the worst. We have never had terrible neighbors until 2018. Oh definitely this is not a Beautiful Trauma at all.
Why am I joining @meitanteikudo 's song title (from one artist) article challenge and dedicating it to terrible people? Because after all I've said and done, it is still not enough. I already talked to them a lot of times, I'm tired of being a broken record. If God is a DJ I hope He and everyone in heaven can hear my song requests.
It took months before they stopped smoking and drinking almost every night since last year. Finally they moved back to their old drinking and merrymaking area far from residential units like they used to. Even if they supposedly don't smoke here anymore it still happens from time to time. Their offenses have already piled up and one by one I am slowly getting rid of each one.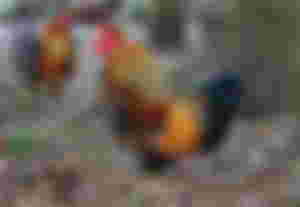 Two more to go! The noisy roosters plus the mass gathering at the open area. Ugh, I think they don't believe in the existence of COVID-19. Years ago no one would be noisy around here. People would gather in the open space in front of the apartment stairs instead. Just Give Me A Reason why they can't just go back to doing that so one more problem will end. Tsk.
Even if you talk to them nicely they will just disregard you most of the time. Well they have given me One Too Many headaches. Short of filing a complaint to the police, I shall just write and mention P!nk songs about them.
You know the feeling of a Timebomb? That's exactly what I think of our situation. One day we might get into a major fight if they keep being bad neighbors. I am praying it never gets to that.
This morning I went to get our cash aid (ayuda) for the recent lockdown. Afterwards I also went to the barangay hall nearby and talked to the people there. I was advised to write a letter to the barangay captain so they can do a formal ocular inspection. Oh I pray this Trouble would end thru this. Hopefully no new or additional problem arises.
The environmental department will be the one to assess things so I just hope they can really do something. Those noisy roosters need to be removed and put somewhere else, not beside someone else's house. Duh.
Lord knows I've done whatever I can, again short of filing a case or a formal complaint and confrontation. We live in a Humble Neighborhood and I don't want to cause any trouble but they keep triggering me.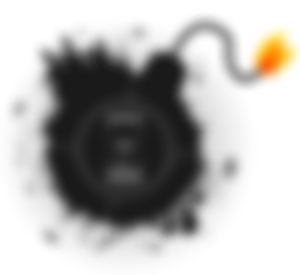 I would love to call on our Dear Mr. President but that would be too much. Maybe I will just ask that you join me in my Misery. Hahaha. No I am not really miserable but I am just feeling sad about this situation. Why did it have to come to this, right? If only they stop overstepping boundaries then there would still be peace here everyday. They have even become a Bad Influence over our senior neighbors opposite our unit too. Tsk.
This makes me think, Are We All We Are? We are more than this, anyone can be better people. My sibling and I don't even bother anyone outside our unit and yet we are the ones who constantly get bombarded by noise. Whatever happened to the golden rule? All I Know So Far is we haven't been doing anything wrong around here.
Who Knew this would happen to us huh? This pandemic has added more problems in the world. Such a hassle really. I know one day this will end, and when it does I hope we all learn our lessons. Just Like Fire I will continue the fight and never give up.
So What would happen next? Only God knows.
Raise Your Glass if you also have neighbor troubles! I hope we all find the best way to live in peace.
- The End -
* * *
Oh finally I found songs and a singer to use for this challenge. Hahaha. Did you know Channing Tatum is in this music video? This was kinda fun to watch. Haven't seen it before until yesterday.
Actually a similar situation happened in real life to a certain Filipino celebrity couple. Ah we really live in a different time now. I like how the video presented such a scenario.
Which P!nk song is your favorite? Mine is Family Portrait and Funhouse. Actually I like several of her songs but those two are closest to my heart. Haha. How about you?
XOXO,
* * *
All images from Pixabay.
Related articles:
Making Lemonade out of Rude and Abusive Neighbors:
Not a member of read.cash yet? Come join us!
Sponsors of LucyStephanie