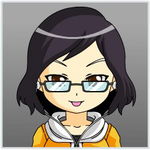 Ah well, so much for saving money, I mean cryptocurrencies... Would have liked to never use it until it goes way up but I got no more cash to spend. 😂
Am thankful I was able to save enough from all the various sites I've joined. Haha. My gosh. God is good indeed. (Some of my older readers/followers already know about those sites. Sorry, got no time to mention them all but of course read cash and noise are part of it.)
Can't even write much these days because of work. You know even writing this takes away from the time I should be sleeping. However if I don't write this now I'll never be able to write anything. Haha.
So yesterday and just some time ago I finally had to convert my accumulated USDT to PHP. Of course I used Binance P2P to do so. No fees y'all! Haha. Ahluvet.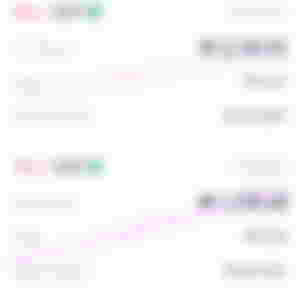 I wouldn't have taken these out if I had other sources of money. Unfortunately because of work I can't even do any other side gig! My salary is not gonna be deposited until the end of the month. Ugh. Imagine working without any pay yet and being expected to still work like crazy. Wow. 😂
Would this make me rich? Let's see. Will my health suffer? Definitely. 😂 Ah life. I dunno anymore. Haha. I'm rambling while I should be sleeping.
So anyway am really thankful now for all the writing sites I'm earning altcoins from. All the accumulated cryptos indeed come in handy when you need it the most. But now I need to accumulate new ones again because I just depleted half of it. 😂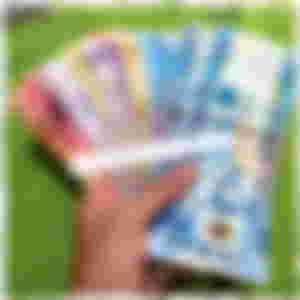 On top of that I also need to buy luggages because I'm planning to go abroad, right? 😂 I still don't have any up to now. Oh what a hectic life since February. 😆
I can't even buy the single luggage I prefer because it costs around P4k ($78) when my current budget would only let me buy the P1.6k ($31) one. 😅 Hey millions of moolah I'm ready for yah! 😂
Anyway because I really need to sleep I just wanted to share how saved cryptocurrencies can be another type of emergency fund. Yes my dear readers. We all need some stashed money to get when we need it.
Have you also thought about cryptos as an emergency source of money? It's nice to have some when needed so you don't use up the rest. We should really not put all our eggs in one basket, so they say.
With that I bid you all good night. May we all be forever blessed and grateful to our merciful and generous God everyday of our lives.
XOXO,
* * *
Lead and first image are from Unsplash. Philippine Peso photo is mine.
Not a member of read.cash yet? Come join us! Let's microblog on noise.cash too!
Sponsors of LucyStephanie